We use affiliate links. If you buy something through the links on this page, we may earn a commission at no cost to you. Learn more.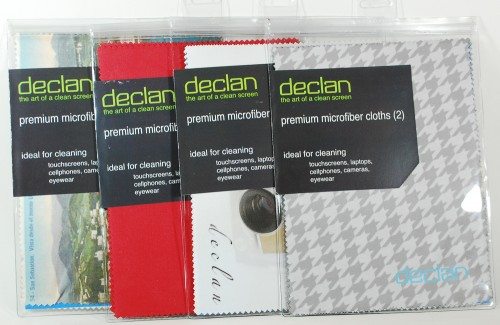 Everyone who wears glasses or owns electronic devices with screens or shiny surfaces knows the problems of keeping things clean without introducing scratches. The little freebie 2"X3" piece of microfiber cloth the manufacturer sometimes provides will clean, but it's too small to be effective. A variety of companies make larger microfiber cloths that are big enough to get a grip on and big enough to make cleaning items faster.  Declan makes their microfiber cloths with a difference.  Declan doesn't think microfiber cloths have to be plain, so they introduced a line of microfiber cloths with patterns and pictures so you can keep your gadgets clean and show a little style.  They graciously sent some samples to The Gadgeteer so we could give them a try.
All images in this review can be clicked for an enlarged view.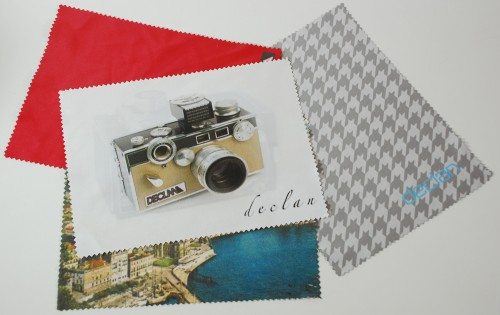 Declan says their product "is a fantastic union of premium design, high resolution sublimation printing, and the best in microfiber."  The cloths are available in a Premium Two Pack with two 6"X8" cloths that Declan says is great for handheld devices or glasses.  The Premium Large Pack has a single 12"X16" cloth inside that Declan says was designed specifically for ski and snowboard goggles but works well for laptop screens, too.  I received a variety of the Premium Two Packs.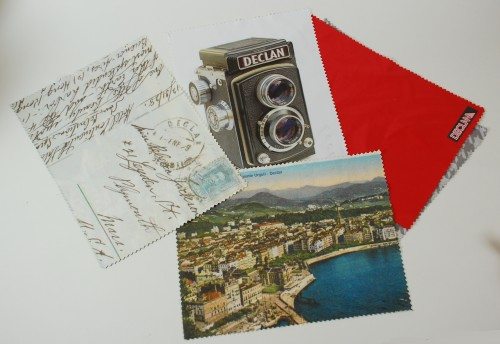 You can see that the Declan microfiber cloths are available in a variety of designs.  Both cloths within a package are the same design.  The gray houndstooth and the red cloths are the same on both sides of the cloth.  The camera and the postcard picture cloths have different designs front and back.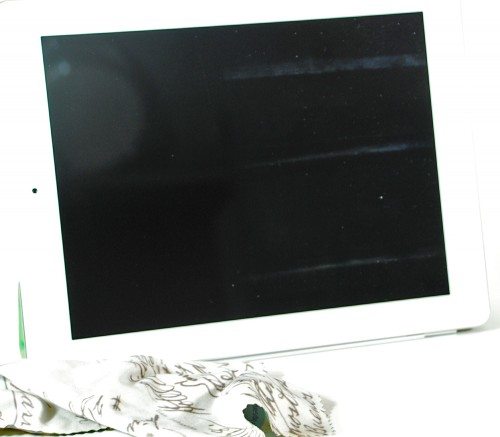 The review process for these cloths was short, sweet, and to the point.  I used the cloths to clean my glasses, my laptop screen, and my iPad 2 screen.  I've included a picture of the iPad 2's screen after the left side was wiped twice with a Declan microfiber cloth.  You can see that it removed those dirty streaks (caused by the shape of the Smart Cover) from the iPad's screen without the use of water or any cleaning fluids.
If you want a microfiber cloth with a design, Declan probably has something that will appeal to you.  The cloths work fine, and they are big enough to cover your hand so you don't leave behind more streaks than you remove.  You can purchase the two-pack at the Declan online store.  I haven't found a retail source for the two pack.  I haven't found any source for the large cloth.