We use affiliate links. If you buy something through the links on this page, we may earn a commission at no cost to you. Learn more.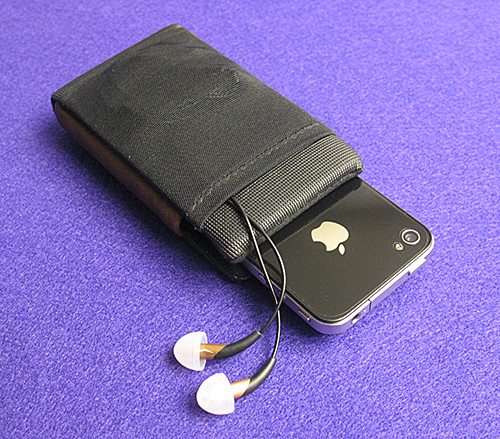 WaterField is a company that makes bags, sleeves and cases that protect expensive tech toys. I own two of their iPhone/iPod Travel Cases and still use the large-sized one (I outgrew the other one). This bag still looks almost brand new after two years of constant daily stuffing and re-stuffing. That's amazing. So when WaterField sent me an iPhone Smart Case to review, I was interested.
Being a total klutz, I have dropped my iPhone several times, so I ALWAYS have it in a case of some kind. The iPhone Smart Case completely covers the iPhone, front and back, so you cannot use the phone unless you remove it first. That was a problem. There was no way I was going to insert and remove an unprotected iPhone from the Smart Case just to make a call, check email or whatever. I need to be able to use my iPhone while it is still in a semi-permanent case. This was nonnegotiable.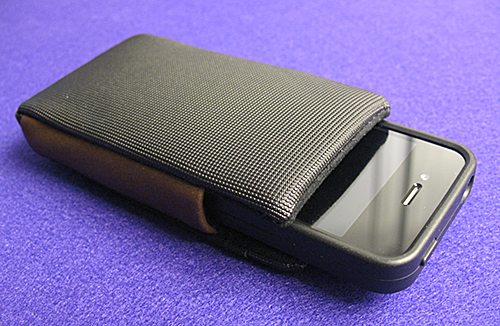 Well, I guess WaterField calls this a Smart Case for a reason. It's really more like an outer jacket, than an inclusive case, meaning I can keep the case I already have and still have room to slip it into the Smart Case. So while I can – and do –drop my iPhone while in its shell case, when it has the added protection of the Smart Case, I can actually toss it across a room if I feel like it. Really.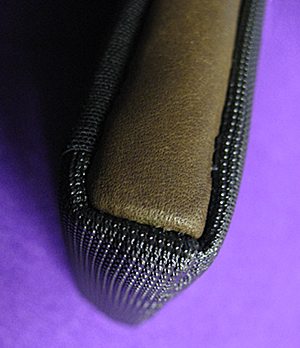 The Smart Case comes fully padded with semi-rigid walls. In other words, it holds its shape. It's interior is lined with ultrasuade liner to prevent scratching (yes, the iPhone's tough glass front will scratch if you're careless). Both the iPhone 3G/3GS and iPhone 4 fit perfectly inside their specific case. Obviously, with the shell case on, it becomes a tighter fit. There are six panel colors to choose from and all come with weathered leather trim giving the Smart Case a classic, well-travelled look.
A stretchy pocket on the outside can hold ear buds, cards, money, whatever.
I'm using the Slip model, which is self explanatory. It's a basic version covering all sides except the top. Other versions include the Flap, which comes with a strap that wraps around a shoulder of a back pack or the Clip which clips to your belt. The style matches perfectly with other WaterField bags and pouches. The quality of workmanship – like their other products – is very good.
The WaterField Smart Case is made for one purpose, but the way it's designed allows for more flexibility than a normal iPhone case. If you are coordinated and just have to use your iPhone in all its naked glory, the Smart Case is all you need. But if you are butterfingered like me, the Smart Case becomes more like added insurance than a stand alone case.
Product Information
Price:
$39/Slip $45/Flap/Clip US
Manufacturer:
WaterField
Requirements:

iPhone 3G/3GS or iPhone 4

Pros:

Very well made
Ultra protection

Cons:

iPhone must be removed before use which increases chance for dropping