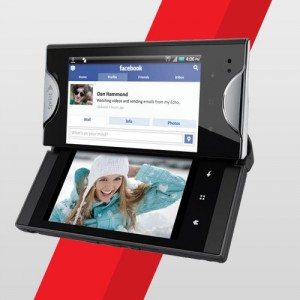 Yet another Android Phone, yes, but not the same ole' candy-bar shape. Something truly different than anything you have seen. The Kyocera Echo coming to Sprint, has taken a leap in the form-factor innovation of smartphones.
Two 3.5 inch WVGA screens, Android 2.2, and Hotspot capability makes for an attractive buy. (if you like Sprint)
I would love to get my hands on one of these for a little alone time… What about you?