We use affiliate links. If you buy something through the links on this page, we may earn a commission at no cost to you. Learn more.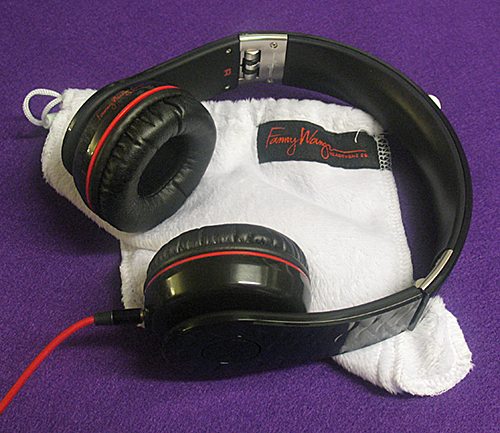 In the world of headphones, there are many, many choices that range in price from a few bucks to a price requiring a second mortgage on your house. It's that wide of a margin. And let's face it, most mortals wouldn't dream of spending over a couple hundred dollars to get the sound we want – and even that's pushing it for some. Which brings us to a new kid on the block: Fanny Wang.
At first glance, the Fanny Wang On Ear headphones look like Monster Beats. There is no getting around that. Fanny Wang proudly states that they used the same sound engineer who worked on the Beats. Now, Monster has sued Fanny Wang, but that's a matter for another time. I will say up front that I have not heard the Monster Beats, so even though they may look similar, there will be no audio comparison. My job here is to evaluate the On Ear Wangs on their own merit.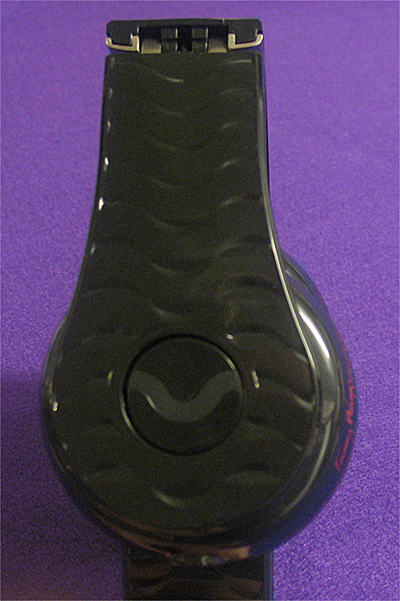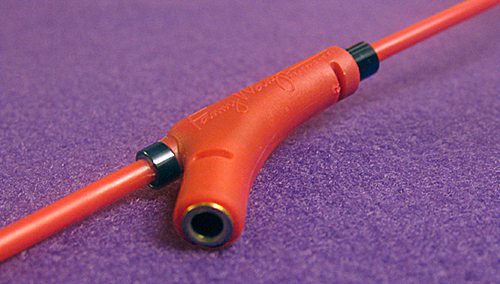 First, let's look at the headphones. I have the black model with red accents and a removable red cord. They are quite stunning and look like they cost more than they do. White and red are also available. The outer shell is a shiny plastic with an indented pattern for grip. The headband and earcups are nicely padded and comfortable. They can be a bit tight on the ears after a few hours, but no more so than many other brands I've used. The red cord even has a cleverly added 3.5 mm Duo Jack for sharing music.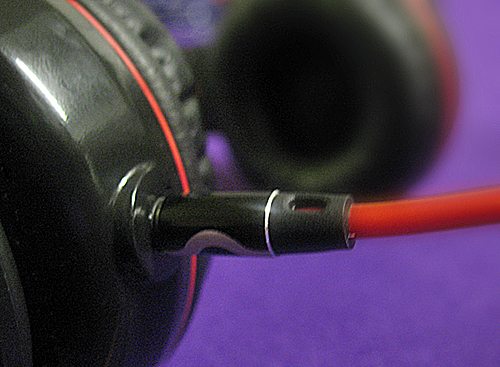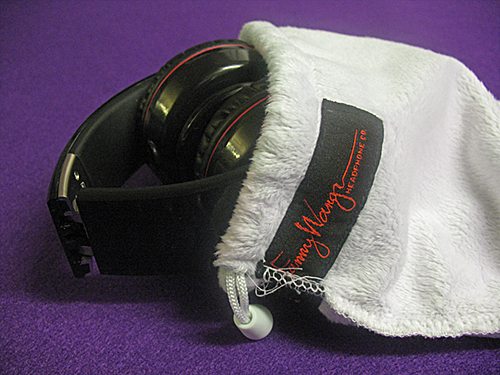 The On Ears are foldable, with a white, soft velour-like carrying bag for travel. The bag will not protect the headphones if dropped or crushed, but will help keep them clean. And since it's bright white, I expect it to look dirty in no time. I hope it's washable.
But as good as the On Ears look and feel, it's the sound that really matters. And as I've said before, you can't see them while you are wearing them; you can only hear them.
I'm not one of those persons that does a long burn-in on headphones right after delivery. I'm much too impatient for that. Burn-in is when you play music and/or generated noise patterns through headphones anywhere from 40 to 200+ hours. What that does is break the headphones in. The audio vibrations help make the diaphragm more flexible, resulting in a more natural, relaxed sound. Keep in mind that a burn in will happen anyway just from use. Performing a burn in 24/7 just speeds the process up.
But I like to listen right out of the box, so I can hear how better they get over time. And since I use headphones about 6-8 hours per day, they get burned in pretty quickly anyway.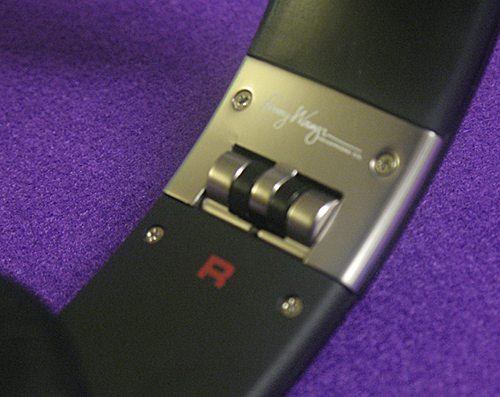 One thing I noticed about the On Ears is how clear they sound. While the 40mm drivers do lean to the warm side and are forgiving sounding (meaning not too analytical), there's an accuracy there that usually comes with more expensive models. That was surprising. I was expecting a more bassy headphone from all the marketing. But the bass was more complimentary and realistic than overbearing. To me, that's a good thing. Too much bass becomes very tiring over an extended period. And that's not a good thing.
Things didn't begin well for the On Ears while listening to some older 60s music. Spirit's "The Great Canyon Fire In General" from their debut album was too muffled to be enjoyable. I may as well had cotton over my ears. Part of the problem is the over-compressed analog mix, which – well, let's just say we've learned a lot in that area since then. And a lack of a decent, remastered version didn't help. A different problem became apparent with another song from that era. Peter & Gordon's "A World Without Love" has a great instrumental sound that was clear and engaging but was ruined by atrocious vocals that were so pushed back, it was as if they were in another room. And the absolute stereo separation so popular back then just made it worse by killing any chance of soundstage. It was fast becoming clear that the Fanny Wangs – and many newer headphones, also – are geared to a more modern mix.
"Shameless" from the Bryan Ferry album, "Olympia" really shines with the On Ears. Even though the mix is a bit too muddy for my tastes (as is the whole album), this song still has sparkle courtesy of Groove Armada. There are electronic repetitions overlaid  on Ferry's smoky, aging voice. It's a study in contrasts that challenges the On Ear's drivers to be able to differentiate it all without bleeding into each other. It works here.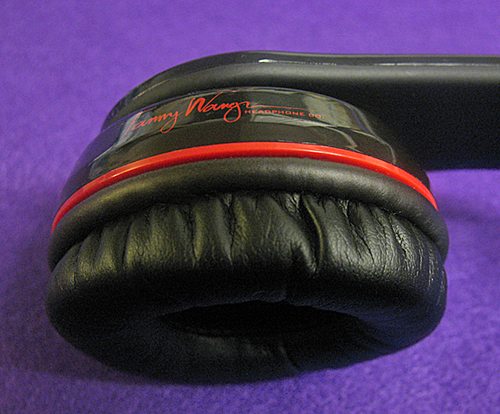 The On Ears strut their stuff on songs like Engma's "Sadeness (Part 1)" from their greatest hits album, 'Love Sensuality Devotion". The mixture of gregorian chant, heavy bass and bright flute accents cover the whole range from highs to lows. Even though the mids of the chants are recessed and the bass is dominant, it's not buried in the mix. The On Ears make this song a lot of fun to listen to. Heck, that's true for the whole album. It's a headphone masterpiece.
Another headphone tester is New Order's "Blue Monday" in the 12" dance mix. You want bass? You got bass, and then some. This song is a brain shaker. I turned up the volume on my iPod Classic to painful levels to see when distortion would kick in. It didn't. But I did end up with a nice headache.
Cat Steven's "Tuesday's Dead" from "Teaser and the Firecat" features a bright acoustic guitar punctuated by a bass drum. Steven's mid-range vocal performance breaks through this seeming conflict nicely. A recent remastering process gives the song a punch that's exploited for all it's worth on the Fanny Wangs. Older mixes of this song got bogged down in muck.
Originally, I had the Fanny Wangs connected directly to the audio-out port on my iMac.  They just sounded so… lost with no volume, power, or presence. It was pathetic. It became apparent that they sounded much better direct from my iPod Classic or iPhone. Compared to the muffled iMac audio, it was more airy and realistic. The soundstage opened up quite a bit and that made all the difference.
Fanny Wang is off to a good start. The On Ear headphones are made well, have killer looks and most important of all, sound great. At this price range, it could make choosing new headphones that much more difficult.
Product Information
Price:
$169.95 US
Manufacturer:
Fanny Wang
Requirements:
Pros:

Sound more expensive than they are.
Foldable for easy storage.
Nice, modern look.
Removable wire.
Duo Jack for music sharing.

Cons:

Non-existent case. Cloth bag protects from dirt and scratches, not much else.
Not as suitable for older recording mixes.