We use affiliate links. If you buy something through the links on this page, we may earn a commission at no cost to you. Learn more.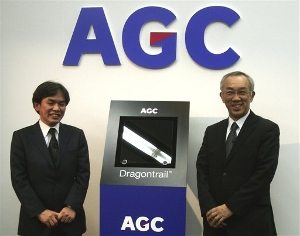 My word, the money we spend to protect our gadgets.  I think we all shiver at the thought of the glass on our beloved gadgets breaking or being scratched….thus the money spent at Otterbox and other fine companies for all these "gadget-condoms".  A huge Japanese glass maker called Asahi has come up with a new glass called Dragontail Glass which the company says is very strong and has been tested against damage from hammers, key scraatches and dropping.  Stronger (and thinner) glass would allow for thinner 'gadgets' , even if it means we can just use them as they come out of the box, without the gadget cond…..well…..you get it.
This glass will be competing with a glass from Corning called Gorilla Glass.  Asahi Glass folks predict a 30% share in the consumer electronics market in one year!!  Watch for it.   Perhaps we will no longer need to worry about having our gadgets in the same pocket as our keys!!
Here is a link to an NPR story about the product:
http://www.npr.org/templates/story/story.php?storyId=133073769