We use affiliate links. If you buy something through the links on this page, we may earn a commission at no cost to you. Learn more.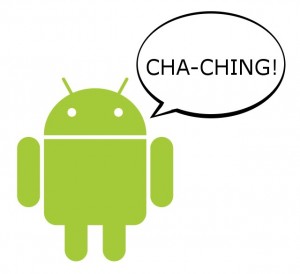 Forbes is reporting that Google is unhappy with the Android Market. Apparently, people don't like paying for Apps. (who knew?) Android's Platform Manager said there will be changes in the future including Carrier billing and In-app payments. My guess is you are going to start to see a lot of cool little apps suddenly cost $0.99! Google will be banking on users making impulse purchases when they don't have to pay up front and just have it added to their bill at the end of the month (Bill Shock).
Apple has been very much more successful at having most applications actually cost money and developers are eager to continue to produce for the platform because of it. Looks like Google finally wants to make some money off Android.