We use affiliate links. If you buy something through the links on this page, we may earn a commission at no cost to you. Learn more.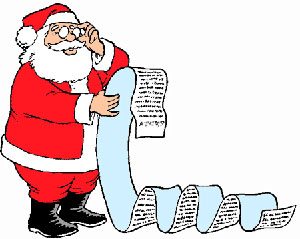 It's Black Friday, the day after Thanksgiving when crazy shoppers (you know who you are) flock to stores to buy holiday presents for friends and family. Some of the team here at The Gadgeteer thought we'd get together and offer some gift ideas for products we love. We also wanted to share our own wish lists just in case Santa is reading this. We'll start with mine and post another team member's list each day.
Great gift ideas for your favorite Gadgeteer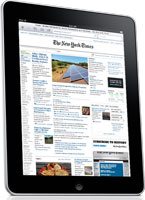 1. Apple iPad
The iPad is probably my favorite gadget of all time (at least at the time of this writing). The battery life is stellar and all the apps will keep you entertained, informed and amused. I love it for surfing my favorite sites, emailing, reading news, magazines and playing games. Angry Birds anyone?
An iPad isn't an inexpensive gift, but if you can afford to buy one for someone, you'll probably hit a home run this year 😉
The price of the iPad ranges from $499 – $829 depending on capacity and if you opt for the 3G version. I just went with wifi.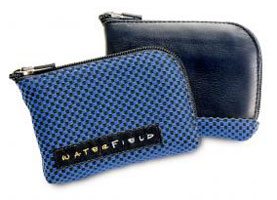 2. Waterfield Wallet
I reviewed the Waterfield wallet back in 2005, and I'm still using the same wallet to this day. I have the leather version, which costs $25. It still looks almost as new as the day they sent it to me. One of the reasons why I like it so much is because it can hold a little or a lot.  If you do decide to stuff it full, it zips it up, so nothing falls out. I've even used it to hold my money, credit cards and an iPhone.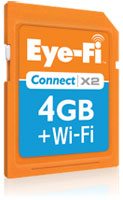 3. Eye-Fi SD Cards
If someone on your gift list has a digital camera that uses an SD card, do them a favor and make their life way easier by buying them an Eye-Fi SD card. I love these things and can't imagine going back to the days where I would snap pictures, pop the card out of my camera, pop it into a card reader and copy the files to my computer's hard drive. Why go through all those steps when the Eye-Fi card will do it for you automatically using WiFi. They are fast, easy to use and save you time.
Prices range from $49.99 to $149.99 depending on capacity and features.
What's on my Santa list…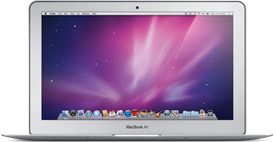 1. Apple MacBook Air
Ever since my vacation to Sanibel, Florida in October, when I tried to force the iPad to become my laptop, I've been thinking about buying an ultra portable computer. I don't travel that often and already have a unibody MacBook Pro, but that hasn't stopped me from lusting after the new MacBook Air. I've come up with a plan to get one that doesn't require any help from the Red jacketed present fairy though. Sorry Santa. I'm going to trade in an older 24 inch iMac (White Lucite version) and an equally older MacBook Pro with PowerMax to get credit.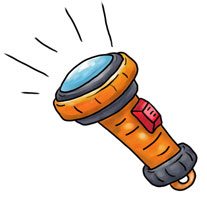 2. Gadgeteer worthy flashlight
I've been a little obsessed lately with looking at EDC (every day carry) sites, which is makes me want to update all my pocket / gear bag tools.  I want a really cool small LED flashlight for my gear bag that runs on one AAA or AA alkaline battery. I'd rather it have a tail cap power switch instead of the type that where you turn the top (AKA Ghost Hunter's spirit talking device) to power it on. If any of you would like to offer me advice on which flashlight I should get, please speak up.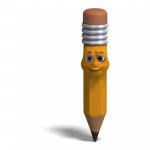 3. Gadgeteer worthy pens and pencils

I recently started writing a daily journal again. I splurged on some Moleskine notebooks and Rhodia webbies and now would like to get my hands on (literally) some really nice pens and pencils for writing and drawing. I've even considered trying a fountain pen, but am not sure I want to deal with the whole ink filling issue. Again, advice is definitely welcome here.
There you have it, a few ideas and a few wishes from yours truly. When it comes down to it, the holidays shouldn't be about 'stuff', but about having fun and sharing good times with your family and friends. We all know that gadgets and gifts aren't necessary, but they sure can make things more fun. Happy Holidays everyone! 🙂