We use affiliate links. If you buy something through the links on this page, we may earn a commission at no cost to you. Learn more.

Wirelessground's Monaco Solar Phone Charger is a small, light, tough unit that can be charged from the sun, from a USB port, or from an AC outlet and works with most phones that use a mini or micro-USB plug right out of the box.
Some quick tech specs-
3.3 ounces
2.2 x 4.2 x .6″
1800mAh
Includes solar unit, AC/USB plug, USB-miniUSB cable, USB- adapter tip cable, miniUSB tip, and a microUSB tip.
Charges from AC or USB in 6 hours
Charges from sunlight in 8 hours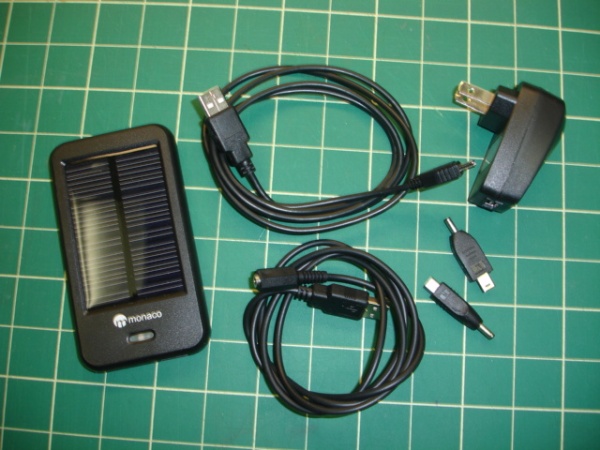 Since it includes two cables, you can charge the unit while it is charging your device… which almost made sense until I wrote it out. It is nice that they included them anyway.
This is a great package at a nice size. It easily fits many holsters or gear bags and slips neatly in your pocket. It can be made even more portable by substituting a retractable USB-miniUSB cable and a small miniUSB to 'your size' adapter tip.  Now you are ready to charge the charger or your device at a moment's notice!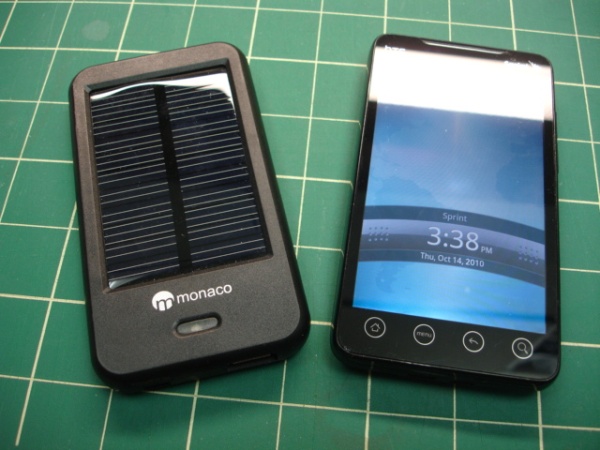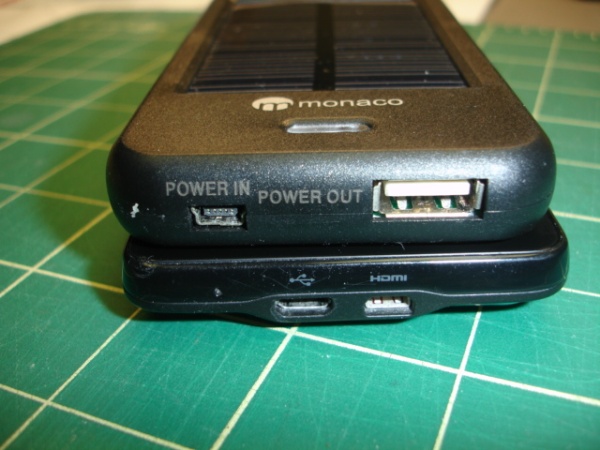 You can use it many places- even office lighting is usually enough to charge the solar panel, although apparently more slowly. A red light shows it is charging, and a green shows it is full.
At 1800mAh, it won't charge your device quickly, but it is a bit more power than the Enercell unit reviewed earlier here is.
In a face off with the Enercell unit, this unit is slower to charge itself and my phone, but carries better in the pocket and I can charge it up by laying in the sun.  It is a tough call that would be easier if there was more of a difference in power or cost.
On the 'would't it be cool' side, I would like to have a pouch or sleeve that can hold this and the EVO or a similar phone in it and let it sit in the sun and charge in a compact unit, or even a simple clip or something so I could clip it to a jacket or hang it at a better angle.
Never miss one of our posts again. Sent MON, WED, and FRI with the latest gadget reviews and news!
Product Information
Price:
$79.95 Now on sale for $39.95
Retailer:
Wirelessground.com
Pros:

Tough, lightweight
Flexible charging options

Cons:

Slow charging, both the charger's batteries and the cell phone's