We use affiliate links. If you buy something through the links on this page, we may earn a commission at no cost to you. Learn more.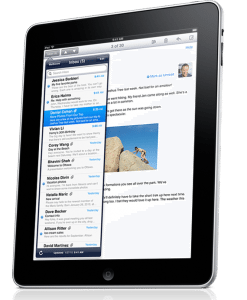 A while ago, Steve Jobs said when introducing the iPad, "The transformation of the PC to new form factors like the tablet is going to make some people uneasy because the PC has taken us a long ways". True, the PC has taken us a long way and yes, the tablets are the latest hot new computing device. But are they going to replace computers we use everyday such as laptops or Desktops?
One thing is for sure, so far the iPad is selling extremely well. Better than expected even. Best Buy CEO Brian Dunn, in the Wall Street Journal had stated that the iPad had cut into laptop sales as much as half! Later though he recanted  that statement, "The reports of the demise of these devices are grossly exaggerated," he now says. But it begs the question: What made him say that in the first place if in fact he was "grossly exaggerating" the numbers?
The Reason
The fact is, Apple has had tremendous success with the iPad because it is a very good device. Most people actually do not need a high powered laptop because most computer use is internet based. Also, despite the many limits that the iPad has (namely no Flash), it is still a major player because of the applications and the availability of them provided in the app store. It is a one-stop-shop for whatever you need. When you have an infrastructure  around a device to this degree, we shouldn't be surprised at the numbers. Or that it is moving in on other device's turf.
Archos has 5 Android Tablets being released next month using Google's Android OS 2.2 (Froyo)
Samsung has what most are considering the only true iPad competition with the Samsung Galaxt Tab. The Tab will also be shipping with Google's Latest Version of Android OS (Froyo). Which also has a tremendously large and growing application store along with other Google services and applications already baked in the OS.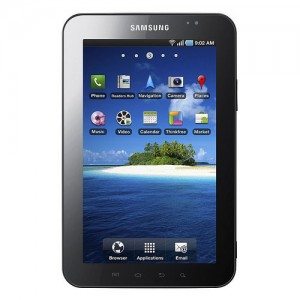 There is a word of caution however, for the early adopter of these tablets. Google says, "Android is an open platform, and we saw at IFA 2010 all sorts of devices running Android, so it's already running on tablets; but the way Android Market works is it's not going to be available on devices that don't allow applications to run correctly." That being said All of the new Archos tablets do not have Android Market. They have Archos' Applib; which is their own app store. "Froyo is not optimized for use on tablets," Google says. Even if a tablet you purchase does have the official Android Market, you may not see a lot of the applications you would see on the smartphones. We are expecting the next version of Android to have some optimizations for tablets, some time next year.
Still, quite a few other companies have already introduced their tablets into the market (with most of them running Android OS) and we hear talks from every other major gadget manufacturer wanting their hands in the game.
Also, we have to remember that tablets are not new. They have been around for years. But not like these. Usually they were clunky and not made for finger press and super expensive. They would use an OS designed specifically for a mouse such as Windows so the touch screen didn't really add much ease of use for most people. But since the first Apple iPhone and the HTC G1 (the first Android phone), the Touch Revolution has exploded! Touch screens makes things a lot easier rather than just using a directional pad or a scroll wheel or trackpad to get around on devises.
Not to mention that both OS makers that are leading the charge in the Tablet market are the same ones who have had great success in the Smartphone business. Google and Apple. In fact the very same Operating Systems on the phones are on the tablets! (with a few adjustments) So those who are in love with their smartphone would feel right at home using a tablet of the same OS. It also shows the versatility of the Mobile OS. However, Microsoft believes that Windows 7 will make for a great tablet as well, even though it is a desktop and laptop OS, primarily used with a mouse or track pad.
Still, who really wants to buy these tablets instead of a laptop. Will you miss the CD/DVDRW drive, the USB ports, the Ethernet port, the physical keyboard and a large hard drive? How about Windows 7 or OSX, even Linux?
Whether the Tablet craze will actually catch on long enough to really strip some ground from the Laptop market remains to be seen. But when was the last time you have read about or even been excited about a Laptop coming soon?
What Do You Think?
Are you considering buying a tablet or do you already have one? Why or why not?