The Gadgeteer is supported by readers like you! If you buy something through links on our site, we may earn an affiliate commission at no cost to you. Thank you! Learn more.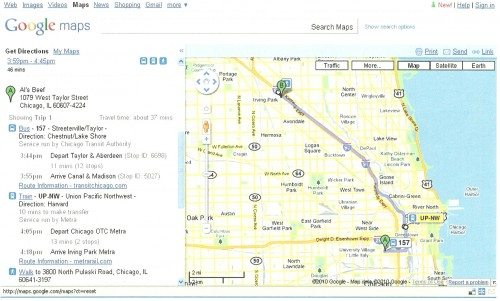 Maybe this doesn't technically count as a gadget….but… I live in probably the largest metropolitan area in the country without subway/light rail public transportation, the Detroit Metropolitan area.  "Car Capital" means you travel in this area by CAR. Public transportation be damned. Fortunately I have visited many major cities worldwide and have seen some awesome public transportation systems; among the best, Moscow and Seoul, Korea.  Frankly, I love figuring the systems out.  Sometimes, in planning a trip, I have tried to find out routes beforehand to make sure I can get where I want by public transportation- you know, do I need to rent a car or not, etc.
Recently I was planning a trip to Salt Lake City for work.  I wanted to see how I could get to where I'm staying to see a Utah Jazz game.  I spent some time looking through the websites for Utah public transportation, trying to see if I could get where I wanted to go.  They had a "plan your trip" tab which was worthless basically (as were a few for other cities I have tried).  Then I went to one of my favorite map sites Google Maps.  One of their options for seeking the directions you want from place to place (besides driving and walking) is…Public Transportation!  What I had looked for for 20 minutes I found in 20 seconds there.  Route numbers, bus lines, bus #, travel time, heck they probably tell you the drivers name if you want. With their system so easy and efficient to use, I'm now going to have to find another way than figuring out subways to feel macho. Perhaps I'll try to figure out which coffee sizes actually correspond to small, medium and large at Starbucks…
Example: say you are in Chicago and you have an Italian Beef Sandwich at Al's #1 Beef, then you think "I could really go for some BBQ at Smoque, wonder how I get there?"  A few clicks and you've got the directions! Don't forget the napkins!