We use affiliate links. If you buy something through the links on this page, we may earn a commission at no cost to you. Learn more.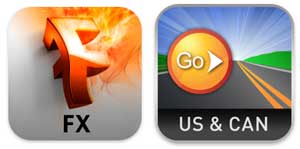 Today I want to give you a quick look at two iPhone apps: Magellan RoadMate GPS for US and Canada and Autodesk Fluid FX. The first one is a GPS and the second one is a funky graphic app. Let's take a look.
Magellan RoadMate GPS by Magellan
Price – US $49.99, Canada, $34.99, US and Canada $59.99
Device – iPhone
Searching on the keyword GPS in the app store can keep you busy for hours. There are so many different apps to help you navigate to a specified location. I tend to be on the cheap side and use the 99 cent MotionX app and the good old freebie Google Maps. Not to long ago I decided to try one of the big boys – Magellan RoadMate. At $49.99, it's not a trivial purchase by any means.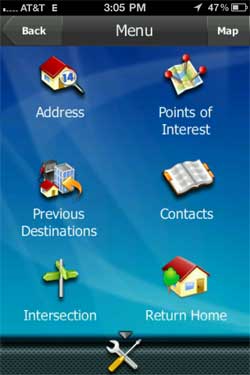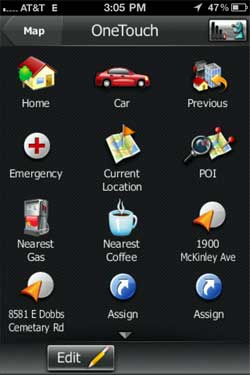 This GPS app has all those features that you come to expect in the stand alone GPS units, like turn by turn voice navigation (you can choose from different languages and different male or female voices), spoken street names and point of interest look ups.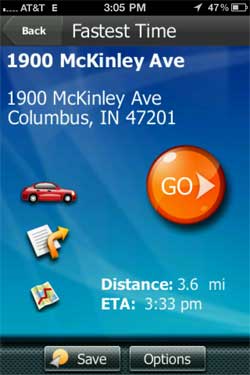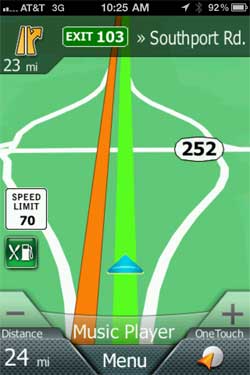 A couple of cool features that RoadMate offers that some other apps might leave out are background iPod music control, realistic interstate road signs graphics, notification when you're over the speed limit and a find your parked car feature.
I've been using this app on and off for a few weeks and find that it launches and is able to get a GPS lock pretty quickly. It's helped me find several locations and so far the only negative aspect about it is the price.
Price – $1.99
Device – iPhone, iPad
If you've ever wanted to goof around with graphical special effects, Fluid FX from Autodesk is the app for you. It is powered by the Academy Award winning technology that is included in Autodesk's Maya software.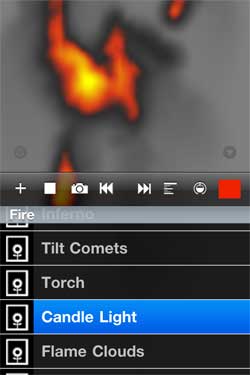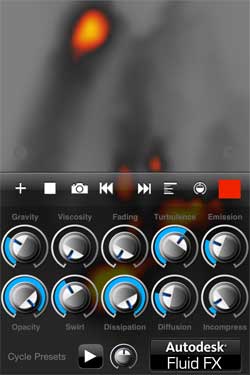 You can play around with smoke and fire effects that allow you to change a variety of options from gravity to dissipation..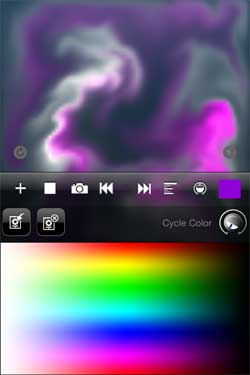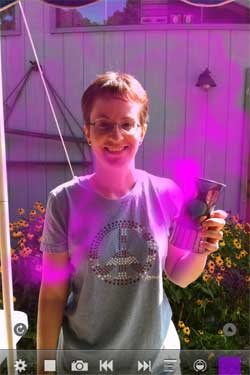 You can also change the color of the visual effects. Using your own images, you can apply the effect and then save as a new picture.
Fluid FX is fun to play with, but it isn't something I'd probably spend $1.99 on for myself. Now if you could load video into this app, apply the visual effects and then resave the video, then I could see the point of it.