We use affiliate links. If you buy something through the links on this page, we may earn a commission at no cost to you. Learn more.
I don't know about you, but I don't like using my laptop without a mouse.  I have used a small ASP plug in mouse for about 3 years now.  The "mouse" section of the electronics store is not the first place I go there, but news of a new mouse coming out called the Swiftpoint Mouse caught my attention.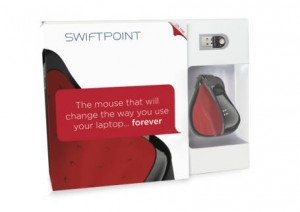 The company is now taking pre-orders for the mouse, with the following features:
-Natural pen-like grip with padded thumb and finger grips.
– Lasts 2-4 weeks between charges
-Scroll wheel with SlideScroll for rapidly scrolling, zooming and paging
Looks like someone may have finally invented a better mousetra…er…mouse!