We use affiliate links. If you buy something through the links on this page, we may earn a commission at no cost to you. Learn more.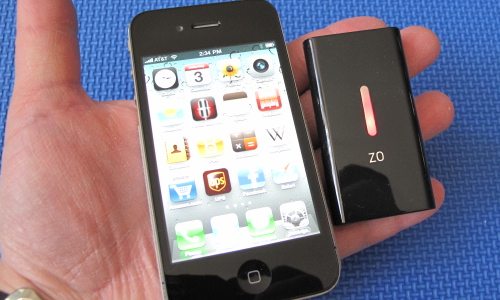 "Blow Your Mind.  Not Your Ears" was the tagline that caught my attention.
In the 1980s, I was always seen walking between high school classes wearing my skinny ties and jeans with a portable cassette player.  At one point, in an effort to improve my listening experience, I even had a battery-operated portable 5-band graphic equalizer clipped to my belt.  It was the size of a typical "Walkman" unit and bulky, but it sure sounded good… except for the really high noise floor.  The EQ added a lot of background hiss that you could hear during quiet parts.
Nearly 30 years later, the zo, by digiZoid comes along.  It's billed as "the first speakerless subwoofer & electronic audio enhancement device".  Looked like a tiny EQ to me.  Was it?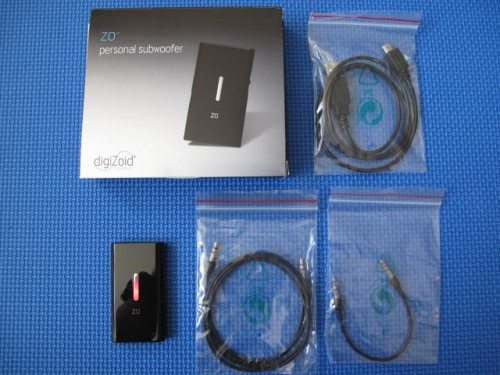 The zo comes with several cables.  The mini-USB is for charging.  It does not come with a charger.  You must supply your own.  Two audio cables are also included.  One is 4″ long, the other 40″ long.
Here are the tech specs:
Audio
Frequency Response (20Hz – 20kHz): ±0.25 dB
Dynamic Range: 87.6 dB(A)
Total Harmonic Distortion: 0.003%
Total Harmonic Distortion + Noise: -80.9 dB(A)
Stereo Crosstalk: -89.4 dB(A)
Physical
Dimensions: 1.5 x 0.38 x 2.75 in.
Weight: 0.94 oz.
Connectivity
Audio Input/Output: 3.5mm stereo jack
Input Impedance: 15 kohms
Output Impedance: 0.2 ohms
Power
USB-rechargeable lithium-polymer
Rapid Charge Time (80% capacity): 1 hr
Full Charge Time: 2 hrs
Avg. Play Time: 6-12 hrs. (depends on contour profile)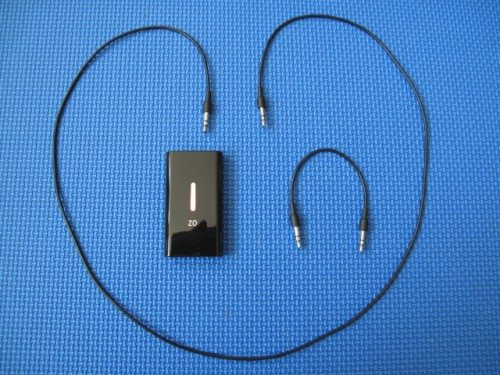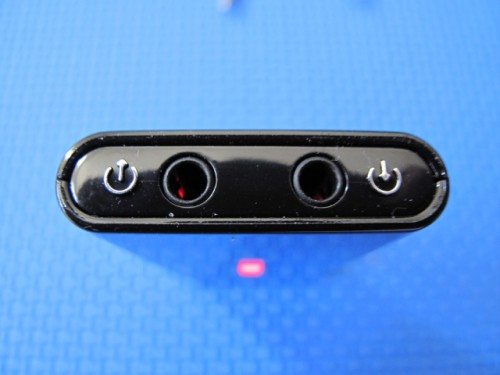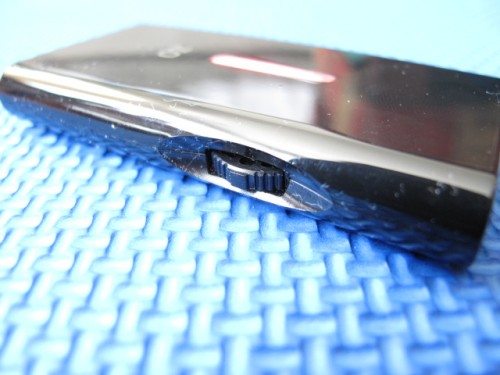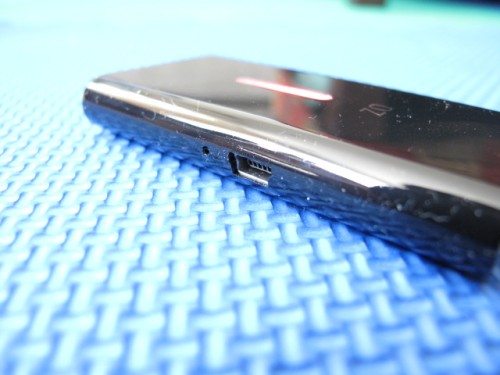 The right side dial pushes in to turn the zo on and off.  Toggling the dial up or down runs you through various presets.  The LED on the front glows from red (more boost) to green (less boost).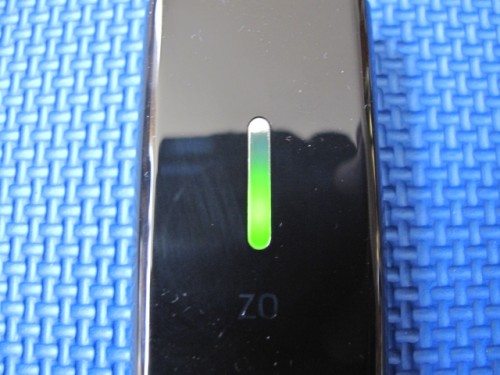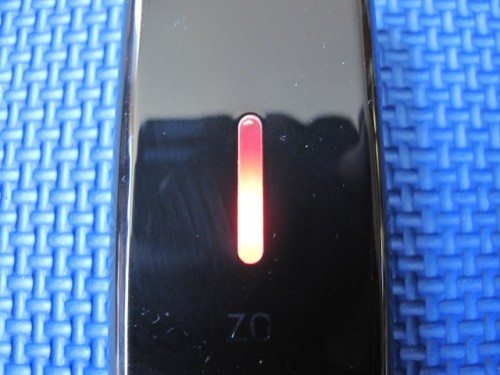 And what does this boost do?  Well, digiZoid calls it SmartVector.  In layman's terms, it gives the listener the impression of more "oomph".  I can't describe it any further.
The explanation from digiZoid:
digiZoid® SmartVector™ sound contouring technology utilizes a new method of sound enhancement, which is expected to become the foundation for future audio system design. It doesn't employ standard audio enhancement techniques such as: crossfeed, low-frequency bandwidth extension, common equalization schemes, or digital signal processing algorithms.

Instead, we approached the problem from a different angle, and engineered from the perspective of the human auditory system. Our solution is therefore based on principles of hearing sensitivity, psychoacoustics, and in particular, psophometric filtering. SmartVector technology deviates from many of the established audio industry standards; and as a result, breaks some well-known stereotypes (i.e., you can't get big bass out of small speakers, because you actually can with SmartVector).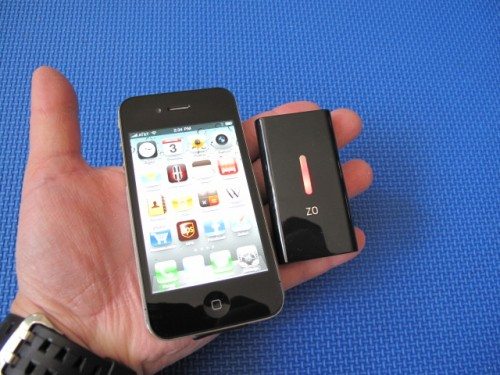 And how does it sound, to me?  I don't claim to have golden ears, but I like robust bass like most people.  I do not enjoy bone-rattling thumping in the car.  I'm outside that demographic!  No matter what headphones I threw at it- from cheapie earbuds to my Sennheiser PX-100ii's, music sounded richer and fuller.  Yes it did sound like I had a subwoofer in my head.  Not a ginormous one, but quite pleasant.
There are some drawbacks.  As you can see, you now have an added item to lug around, and there's no real good way to carry it.  A belt clip might have been handy.  At least you have a short and long cable to suit your needs.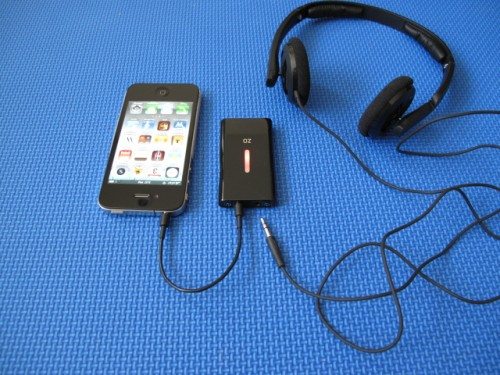 The other negative?  I can't go back to listening to my iPod/iPhone without the zo.  It's ruined my regular music enjoyment, and I'm hooked.  Is it audiophile quality?  Probably not.  I did detect some very minute background noise when no music was playing, and I'm sure someone will throw this on some pricey bit of test equipment in an anechoic chamber eventually.  But I don't care.  The zo is just fun!  And no, you can't have mine.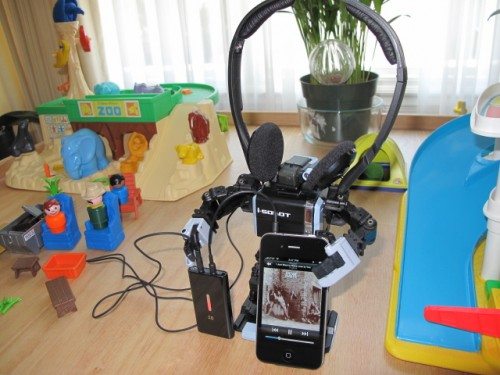 Update 01/22/15
I've had (and reviewed) the digiZoid ZO2 and I've even tried newer models, but I always come back to the original ZO. It's permanently hooked up to my desktop Mac for headphone listening.
Source: The sample for this review was provided by digiZoid. Visit their site for more info.
Product Information
Price:
$99
Manufacturer:
digiZoid
Cons:

If you have golden ears, the lack of customization and audio snobbery may not be for you.
A belt clip would have been nice. And, you may not be able to listen to music without it anymore.