We use affiliate links. If you buy something through the links on this page, we may earn a commission at no cost to you. Learn more.
Two years ago, I reviewed the digiZoid ZO "personal subwoofer" (see related posts) and absolutely loved it.  In short, the digiZoid ZO was a portable, personal headphone accessory that boosted low frequencies to give that fuller, richer sound that many of us enjoy.  I love the original digiZoid zo so much, it singlehandedly ruined music listening for me WITHOUT it.  What does second version ZO2 audio enhancement accessory bring to the table?
The digiZoid ZO2 comes in a box about the size of a DVD package.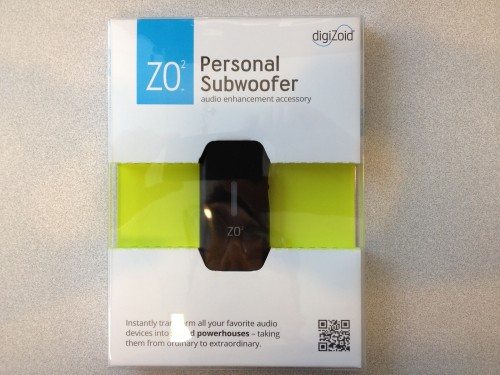 Inside, you'll find the ZO2, a mini-USB charging cable, a 6.5 inch long audio cable, and a color quick start guide.  Gone is the longer audio cable found with the original ZO.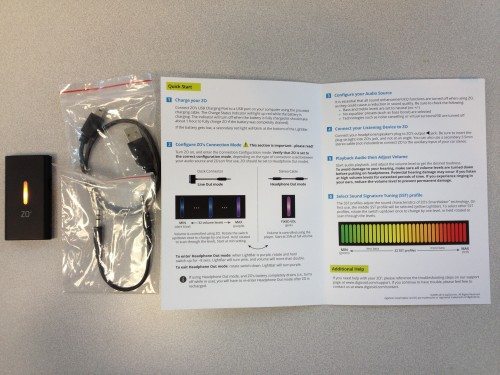 Let's take a look at the specs:
Physical
Dimensions: 2.75 x 1.5 x 0.38 in (70 x 38 x 9.6 mm)
Weight: 0.94 oz (26.6 g)
High impact-resistant polycarbonate enclosure with soft-touch coating
Made in the USA
1-year warranty
Power
USB-rechargeable Li-Polymer battery
Recharge time of under an hour
Playback time up to 17 hours
Extends the battery life of your player
Memory feature recalls last settings used
In the Box
ZO2
Mini 3.5mm stereo cable
USB recharging cable
Quick Start Guide
Performance
32-step digital potentiometer
Class-A headphone amplifier
Uses ultra-low noise pre-amp
Compatible with output impedances from:
High Gain: 16 – 250 ohms
Low Gain: 16 – 80 ohms
Gold-plated, four-layer PCB, with high-grade SMT components
Input impedance:
Low Gain – 3.8 kohms
High Gain – 2.8 kohms
Output impedance: 1.0 ohms
Power output: 400mW / 55mW(rms) (15ohms, 1kHz)
Max input voltage:
Low Gain – 2.8 Vpp
High Gain – 1.47 Vpp
THD: 0.004% (1kHz)
At first glance, it appears that the playback battery life has been increased from 8-10 hours (depending on contour profile) to 17 hours.  What's also changed is the new soft-touch, matte finish.  The original ZO was a glossy, fingerprint-loving black plastic.  The new matte finish does seem to grab onto dust specks, but you'll only notice if you're truly obsessed with keeping your gadgets pristine.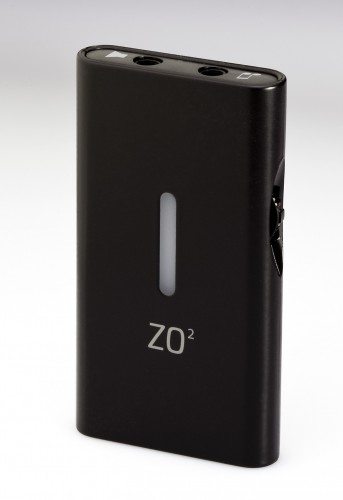 On the top, you'll find the audio in and out jacks marked with a speaker icon (to headphones/playback) and music notes (source).  Much easier to use than the first version.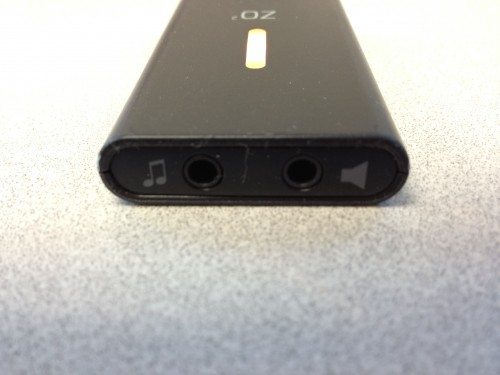 On the right you'll find the control wheel.  This pushes up, down, and inwards.  This has not changed.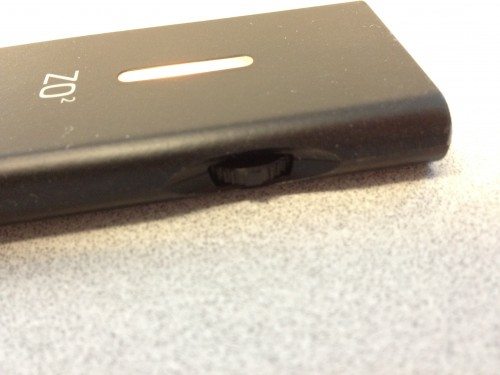 As before, the LED color corresponds to the contour profile.  Red gives more "boost" and green gives less.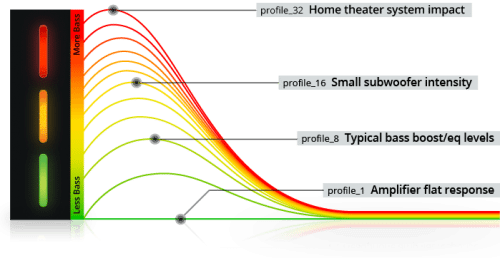 The mini USB charging port is on the left.  A tiny LED shows the charging status.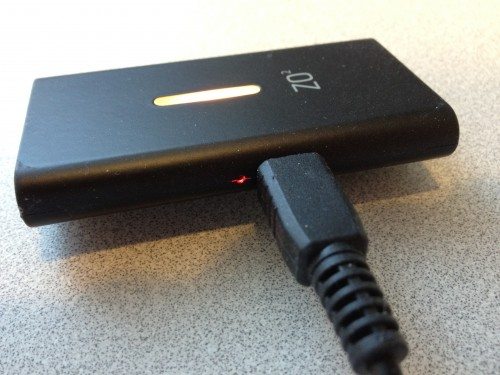 And here's the digiZoid ZO2 with an iPod on the left and headphones on the right.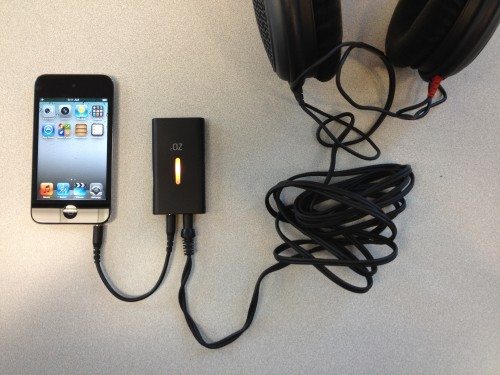 Besides the new matte black finish, increased battery life, and input/output icons, what else is improved?  The ZO2 also adds a line output mode.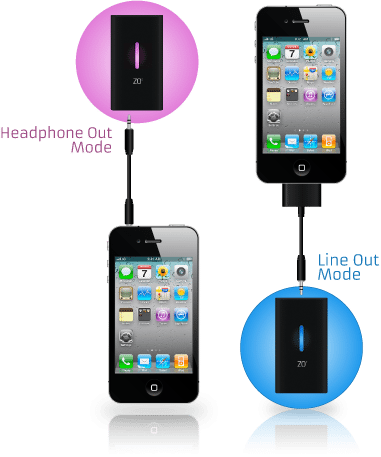 The zo2 has a configuration mode that allows you to listen to line out devices and control the volume from the ZO2's side controls.
As always, some audio purists may scoff at the idea of a plastic gizmo that electronically modifies your sound.  I'm not in the rapper headphone demographic, but the ZO2 has taken over the original ZO as a permanent addition to my listening apparatus.  It does just what it says in a lightweight, easy-to-use package.

Product Information
Price:
$119.95
Manufacturer:
digiZoid
Pros:

Same great sound as the original
Longer battery life
New matte finish
New line out mode
Made in USA.

Cons:

Only includes a short audio patch cord
You won't be able to listen to music without it anymore