We use affiliate links. If you buy something through the links on this page, we may earn a commission at no cost to you. Learn more.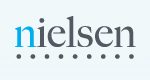 This is a Sponsored Post written by me on behalf of Nielsen Research. All opinions are 100% mine.
You've no doubt heard of Nielsen Research before with regards to their television ratings system. But that's not all they do. They also gather information for all sorts of products and services. If you would like to help shape the future of smart phones, you can become part of their Mobile Panel. The Mobile Panel is designed to help the mobile industry understand how consumers use their mobile devices, services and content. The panel produces usage information that the industry uses to build, plan and manage their mobile offerings to consumers. They gather this information through an application that runs silently and transparently in the background of your Android or Windows Mobile phone. The application allows them to measure how you use the phone, including your usage of websites, applications, calling, messaging and other phone utilities.
Don't worry, they won't listen to or record your calls and they will not release your personal information to third parties for marketing purposes. Basically they will collect info on the type, name and use of applications and games, the address and content of the websites you visit, the date and duration of the websites you visit, the date, time and duration of phone calls, but not details on the phone numbers you call or receive calls from, the date, time and short codes or phone numbers that you send text/picture messages to or receive text/picture messages from, the battery and network performance of your phone, including signal quality readings and information on failed calls, the file names, types and files sizes on your phone, but not the contents of the files and periodic measurement of your location through GPS (if this functionality is available on your device).
I'm a not a paranoid person, but I'm not sure I want people recording that type of info about me. I guess it's no different than taking part in a voting survey or TV watching habits survey though. I guess it's just the fact that it's an app running in the background keeping track of me.
If you'd like to participate, are over the age of 18 and don't mind a 2-3MB data transfer from your phone every month, then you should sign up. As an incentive, you'll receive a Windows $50 gift certificate after one year.