We use affiliate links. If you buy something through the links on this page, we may earn a commission at no cost to you. Learn more.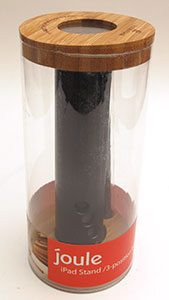 It's been almost 3 months since the iPad came out and it's still my favorite gadget. I'm having fun reviewing cases and styli for it, but today is my first iPad stand review. It's the Joule iPad Stand from ElementCASE. I reviewed one of their custom iPhone cases last year and was impressed with their unique features and options. When they sent me an email asking if I would like to review the Joule, I didn't hesitate to say Heck Yeah! Let's check it out.
[Some of the images in this review can be clicked to see a larger version]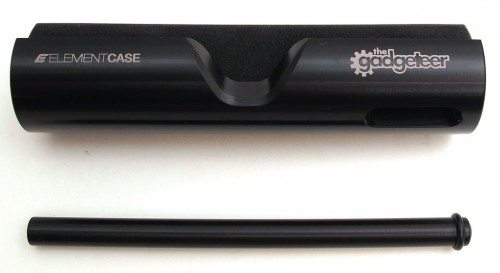 The Joule iPad stand consists of two pieces of CNC machined solid aluminum and is available with a polished finish or with a Black anodized coating. As you can see, I was sent the Black anodized version of the stand.

You will also notice that The Gadgeteer logo has been etched into the stand. This is an optional feature that costs an additional $10-$30 depending on the graphic.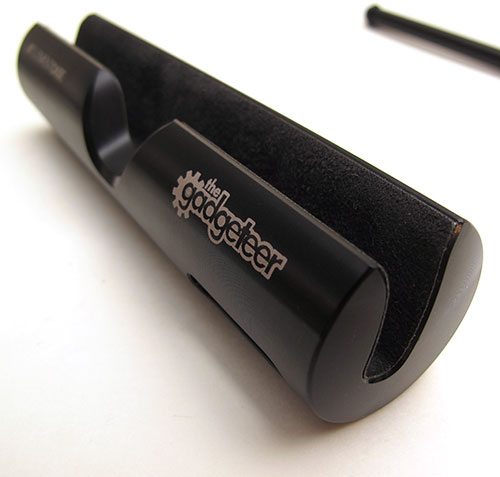 The base of the stand has been carved out from a large bar of aluminum. There is a groove that runs the length of the bar, that accommodates an uncased iPad in either portrait or landscape orientation. In portrait orientation, there's a slot cut into the base over the speaker so it won't be muffled.

There are three circular slots on the back of the base that are used to adjust the viewing angle of the iPad while it is resting in the stand.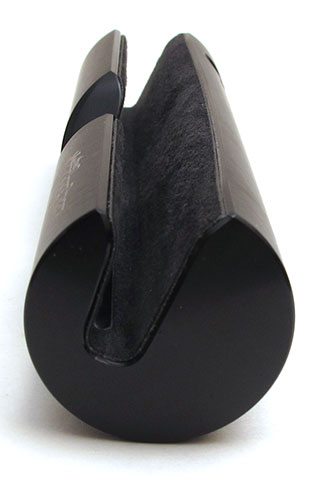 The slot that holds the iPad has been lined with a soft Black velvet material that protects the device from scratches.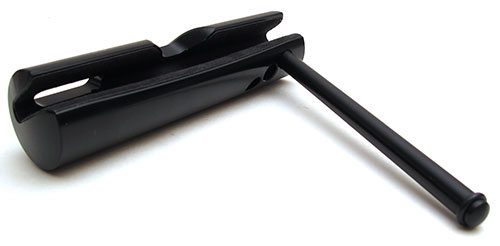 To adjust the viewing angle, you slide in the tilt foot which has a magnet at one end and a non-skid O-ring on the opposite end. The base has two rubber feet as well, so this stand won't slide around while it's being used.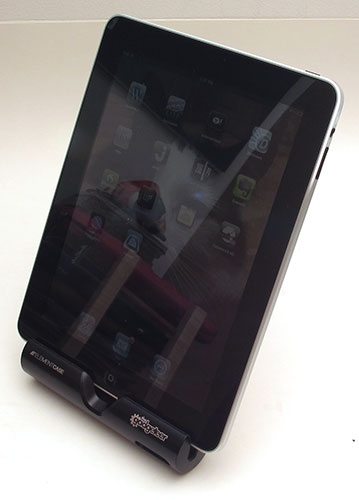 In portrait orientation, there is easy access to the home button and as mentioned above, there is a slot in the base that keeps the speakers from being muffled.
Of course you won't be able to charge the iPad in this orientation…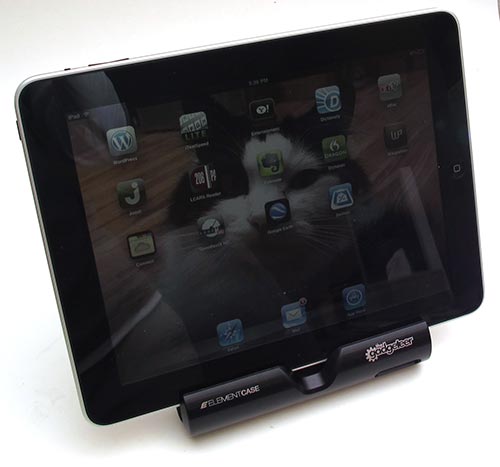 But it's possible to charge it in landscape if you really want to.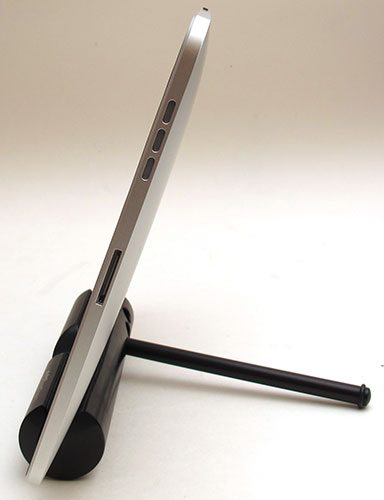 Here are the 3 viewing angles…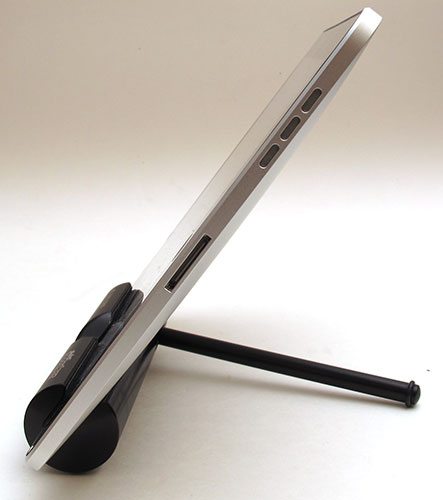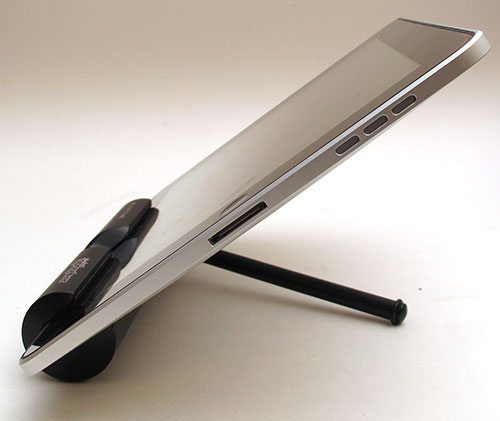 This angle actually works pretty well for typing with the onscreen keyboard.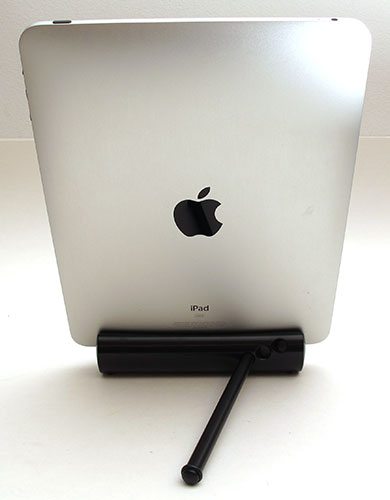 Back view.
One thing that I noticed right away is that the weight of the Joule stand (12.7 ounces on my scale) and the rubber feet keep it in place even when you are using the touch screen. Another thing is that this stand is never ever going to break. You could run over it with a tank and I don't think it would put a mark on it.
One way I could envision using this stand is with my iPad set up as a digital picture frame displaying my photos in a slide show. It would also work great using it in the kitchen to display recipes while cooking.
The Joule iPad stand looks great and works great. So I don't have any complaints as far as its form and function. To me, the only things that come to mind to complain about are the price and the fact that the stand is comprised of two parts instead of just one. For me, I see the price is the main factor that will cause most people to look the other way. I don't think I'd personally fork out 130 bucks for the Joule even though it's a really nice stand. Maybe if it was half that price… I guess I'm just being cheap. 😉 If price is no object for you and you need a great looking iPad stand, the ElementCASE Joule stand is a nice one that will last forever.
Product Information
Price:
$139.00 (Polished) $129.00 (Black anodized)
Manufacturer:
ElementCASE
Pros:

Adjustable viewing angle
Won't scoot around when using the touch screen

Cons:

Expensive
Two parts to deal with instead of one