We use affiliate links. If you buy something through the links on this page, we may earn a commission at no cost to you. Learn more.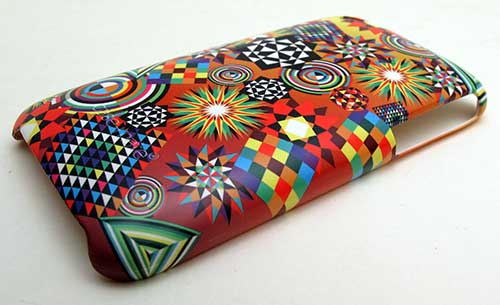 If you are looking for a case to protect your iPhone, chances are very good that you'll have no problem finding one due to the abundance of choices on the market. But what if you want something just a little left of center, something no one else will have ever have? You go to IMakeMyCase.com and create your own custom cover with the help of artistic elements from some renowned artists. 
The IMakeMyCase site guides you through an easy and fun process of creating a one of a kind case for your iPhone, iPod Touch or BlackBerry device.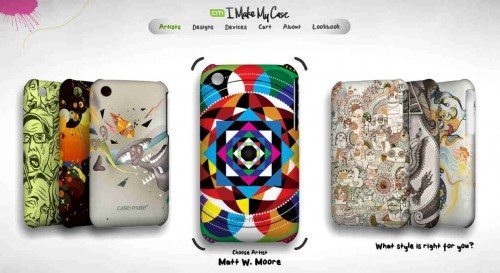 First you choose from 7 artists. Each artist comes with their own set of unique elements that you can use to build your case. For my review cover, I chose Matt W. Moore as the artist.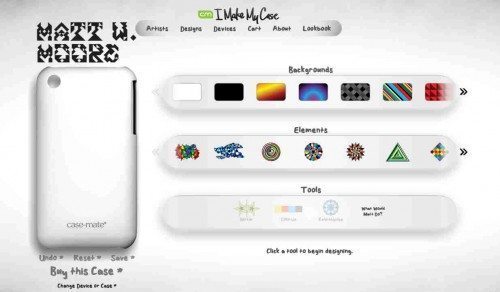 You start out with a White cover and from there the sky is the limit.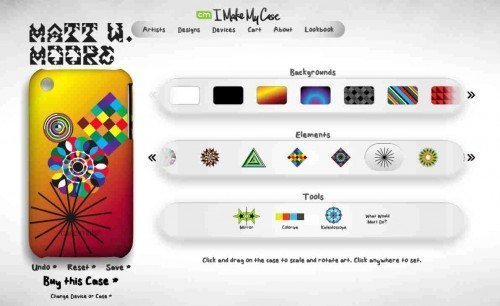 I changed the background and started stamping on some of the different elements. Each element can be resized, which makes for infinite possibilities. There is even an option to mirror, colorize, and kaleidoscope your design. You can spend as much or as little time as you want to create something cool and unique. Let's see what I came up with…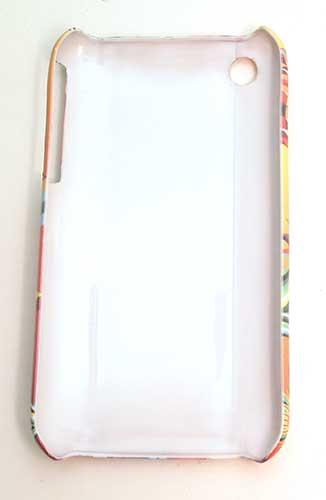 First of all I should mention that this cover only protects the back half of the iPhone. Each cover does come with a screen protector if you choose to use it. The cover is made of Lexan, which is a hard but flexible plastic.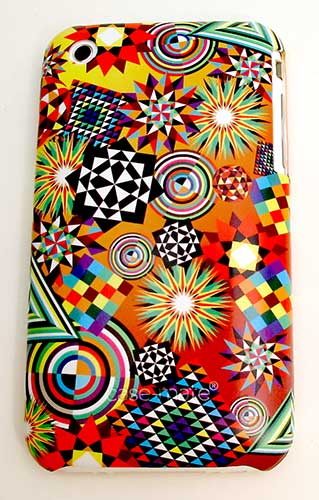 It snaps easily over the back side of the iPhone. Isn't it pretty? Maybe I should give up my day job(s) and become an artist? 😉
The design is fused into the plastic, so it will not scratch off – I tried it.

The cover has all the necessary cutouts for the mute and volume buttons.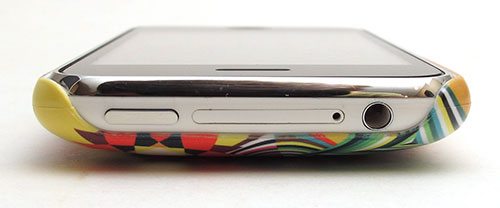 Earphone jack, SIM slot, and power…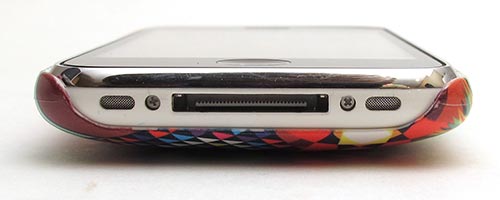 And dock connector.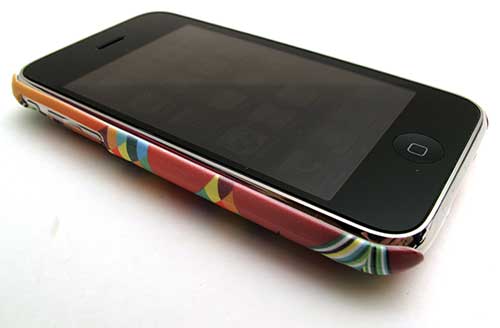 The Case-Mate cover doesn't add much bulk at all to your iPhone and won't protect it from being run over by a truck or any other major trauma. It will protect the back shell from scuffs and scratches though and of course, it will be a cover that only YOU have.
The process to create the custom cover was fun and the final product turned out better than I expected. But I do think that the price is a bit steep at $40 for a thin cover – even if it is one of a kind.
Product Information
Price:
$39.99
Manufacturer:
Case-Mate
Pros:

Fun to create
Design doesn't scratch off
Doesn't add bulk

Cons: