We use affiliate links. If you buy something through the links on this page, we may earn a commission at no cost to you. Learn more.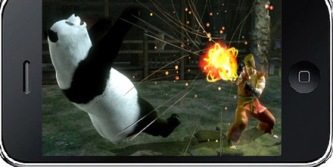 The classic arcade fighting game Tekken is coming to the iPhone and iPod Touch!  Website Pocketgamer has claimed an anonymous source has tipped them to the upcoming classic's arrival.
With the latest news that Capcom is to release Street Fighter IV on the devices, Namco has followed suit with the fighting rival.  The source hasn't yet revealed whether the game is a brand new iPhone version or a touch-friendly edition of the PSP version of Tekken 6.
However, the game is rapidly approaching the end of development, so we should hopefully find out in the next few weeks just what flavour of Tekken we can expect!