We use affiliate links. If you buy something through the links on this page, we may earn a commission at no cost to you. Learn more.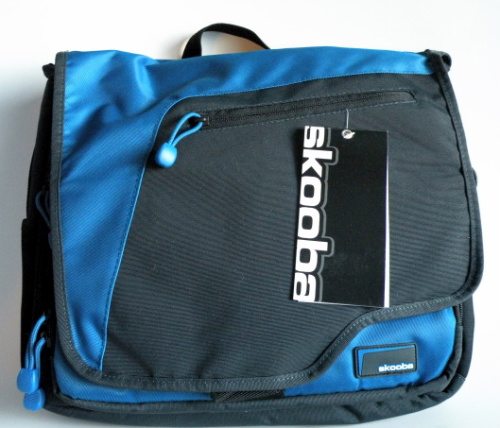 As soon as I opened the Skooba box I fell in love with the color of my bag! I know that sounds like a girl thing but let's face it-I'm a girl! If you want something that sounds like a guy thing, how about my 80 year old father who said- "It has lots of pockets, it's a good bag!."
Seriously though, I had two major adventures with the bag. First I was caught in an unusually hard rainstorm with a tiny umbrella that I happened to have jammed in the bag. On another day, I placed the bag at the edge of my desk and walked away quickly without making sure the strap was no longer relying on my shoulder for support ergo it hit the floor. Suffice it to say, my netbook made it through each event without any water damage, cracks, dents or scratches. The bag is listed as water resistant and as I said, nothing was wet inside of my bag. The area that you place your netbook in is nicely padded-luckily for me! I did try to only carry the messenger bag for a week and use it as my purse/notebook bag. What I discovered is that I carry around a lot of stuff in my purse. I'm the kind of woman that has everything in my purse so needless to say that didn't translate so well when switching to the one bag for all of my needs but on those minimalist days it worked very well. I wouldn't have minded if it had a little more depth to hold more of my girly things but perhaps the manufacturer felt it would take away from the whole "lightweight" thing. The bag itself is light and adding the contents of my purse would defeat the purpose I suppose.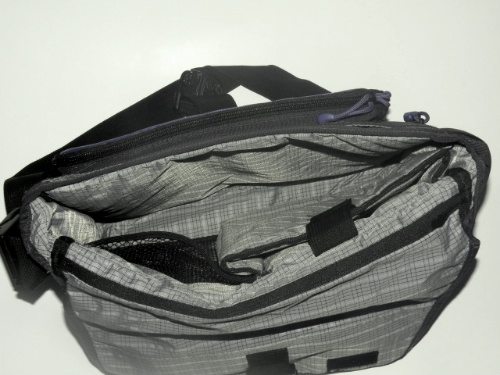 The bag does have several pockets to store things like pens, keys, cords, files and it included a cute hidden zipper area that housed netting to hold a water bottle. I liked the idea that you were able to put it away if you didn't need it.  Also within the padded area for the netbook was a padded pocket that I used to carry my Kindle (and yes, it was in my bag on that fateful day it hit the floor!).  There is also a really nice zipper that goes across the top of the bag so you don't have to undo the buckle to get access to your netbook. The carry strap is not padded but it really isn't necessary when carrying a netbook since it hardly weighs anything. I did over stuff it a couple of times but it never became uncomfortable. I would definitely have to recommend the Skooba Netbook Messenger bag for my fellow netbook users because it keeps everything as simply as the netbook does.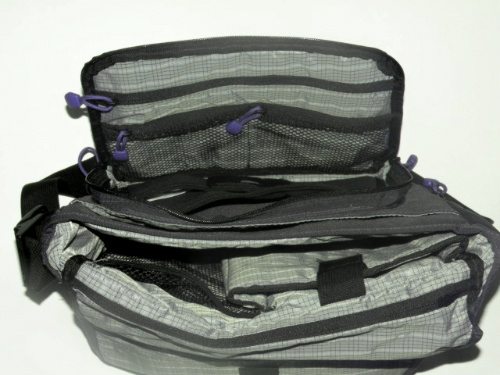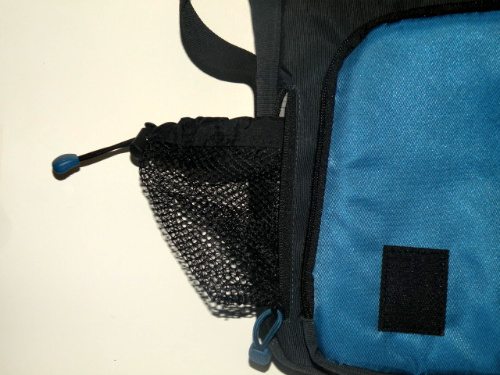 Product Information
Price:
$49.95
Manufacturer:
Skooba
Pros:

Great colors
Nice design
Very comfortable on the shoulder
Easy access to your netbook
Nicely padded and water resistant

Cons:

Extra depth wouldn't hurt