We use affiliate links. If you buy something through the links on this page, we may earn a commission at no cost to you. Learn more.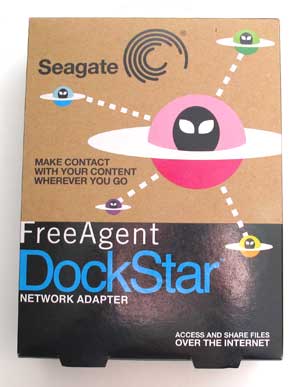 The Seagate FreeAgent DockStar is small network adapter made especially for Seagate FreeAgent Go portable hard drives. It's compatible with both PCs and Macs and is a simple way to connect up to four external USB 2.0 storage devices (hard drives and/or flash drives) including a FreeAgent Go to the Internet so that you can easily share and access your photos, videos, music and other files from anywhere in the world via a web browser.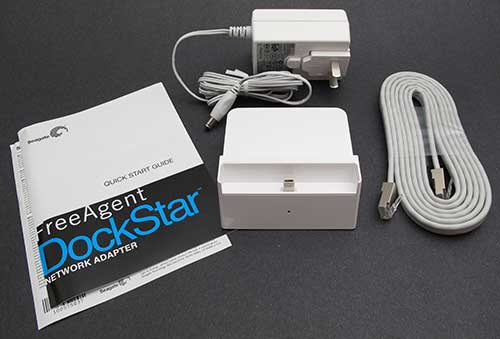 What's in the box
FreeAgent DockStar Network Adapter
AC adapter
Ethernet cable
Quick start guide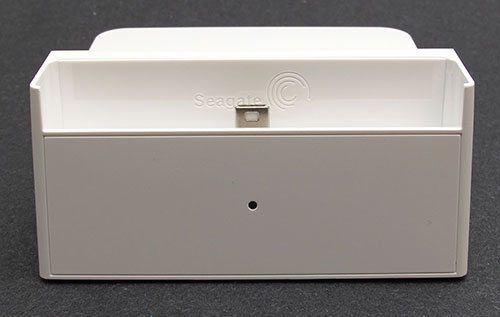 The DockStar looks very similar to the dock that I have for the Mac version of the FreeAgent Go drive that I reviewed a year ago.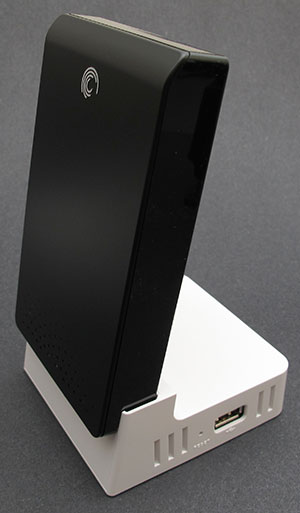 You have to supply your own FreeAgent Go drive with the DockStar. It fits perfectly in the specially designed mini USB slot.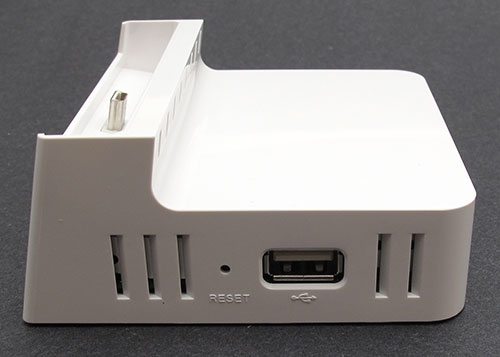 Don't have a FreeAgent Go drive and don't feel like buying one? No problem. The DockStar includes 3 additional full sized USB ports that you can use to plug-in USB flash drives, and other external drives. There is one USB port on the right side of the dock and…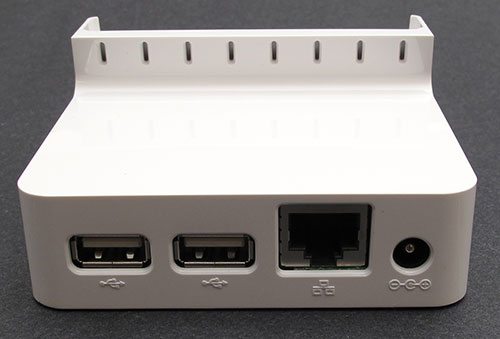 … two more on the back. There's also an Ethernet jack and the power connector located on the rear of the adapter. Drives formatted with NTFS, FAT32, Mac OS Extended Journaled and non-Journaled (HFS+), and EXT-2/EXT-3 are fully supported.
Setting up the DockStar is very easy. Just connect the included AC adapter, connect the supplied Ethernet cable to the dock and to a free port on your router, plug in a FreeAgent Go drive or other USB storage device into one of the open USB ports and activate the adapter on the web. The whole setup takes less than 5 minutes.
The FreeAgent DockStar uses a service from Pogoplug to activate the adapter and access your files. Pogoplug makes and sells their own USB network adapter for $129. It has three USB ports, unlike the DockStar which has 4 including the dock for a FreeAgent Go drive. When you buy a Pogoplug, you receive their web based access service for free. With the DockStar, you use the same service, but you only get it free for 1 year. However, there's no mention on the Pogoplug site or Seagate's site about how much the service will cost you after the 1 year is up. That's a bit disconcerting to me.
Once you've activated the adapter, you'll see all the attached drives on your Pogoplug page.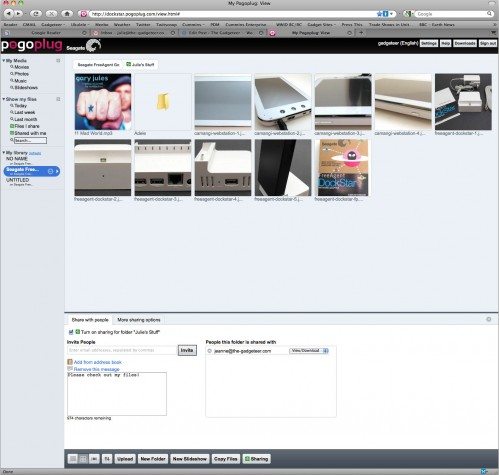 Files on those drives can be viewed as thumbnails or lists. You can also filter the view by Movies, Music and Photos. When you do this, you'll see all those types of files on one screen regardless to where the actual files are stored on the attached devices.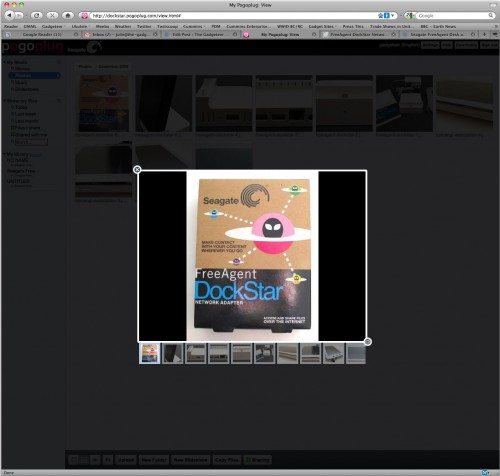 Photos can be viewed by clicking on their thumbnail. You can even view a slide show. Music files can also be played directly through the web interface. Clicking on a video file will show a short preview of the movie in thumbnail mode. A background process will transcode the videos so that you can watch the whole movie in your browser. I tested .MP4, .M4V, .MOV, .AVI and .WMV video files. The transcode process seemed a little glitchy as it slowed down the access and did not display a status to let you know what it was doing.
Unfortunately, the interface won't display TXT files or PDF files. You have to download those files to view them.
To put new files on the connected drives, you can either upload them through the Pogoplug web interface, or you can download a small application that allows you to mount the drives as local drives on your computer. Although the local mounting app seemed to worked fine, I did notice one problem with it. If you eject the drives and then try to re-run the app to remount the drives, nothing happens. You have to reboot the machine before the app will mount the drives again. Grrrrr…
Sharing files with friends is very easy. Simply click on a file, folder, or album, and then enter the email address(es) of whomever you want to share with. They will receive an email with a link that allows them access. They don't even have to sign up for a Pogoplug account. If you add new files to a shared folder, anyone that you've granted access to, will receive an email telling them that there is new content in that folder. You can also publish to Twitter, Facebook, MySpace and an RSS feed.
The Seagate FreeAgent DockStar Network Adapter is certainly easy to setup and use. That said, there are a few kinks to work out in the web interface and local drive interface that will help make the product more reliable. The main thing that worries me about this product is the Pogoplug subscription service because it's not disclosed what the price will be after the initial free year of service expires. Adding yet another monthly and /or yearly bill to my existing collection isn't something I look forward to doing. If that isn't an issue for you and you want a super easy way to access and share files to anyone anywhere, then this is a viable solution.
Product Information
Price:
$99.99
Manufacturer:
Seagate
Pros:

Easy setup
Access to files anywhere that you have internet access
iPhone app to access and upload files

Cons:

Pogoplug service expires after 1yr. Subscription price is unknown
Must download TXT and PDF files to view them
Must reboot Mac to view drives locally after ejecting them