We use affiliate links. If you buy something through the links on this page, we may earn a commission at no cost to you. Learn more.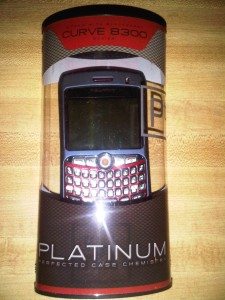 If you are going to use a case for your Blackberry (which you should), Then why not use a stylish and high quality one… Right?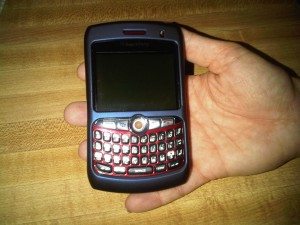 The Platinum Series case for Blackberry from Best Buy is just that. A stylish and seemingly durable case. They come in a multitude of colors, such as blue, pink, red, black and even clear. I am personally using the navy blue case over top a red Blackberry curve 8300 series phone. I think the red and blue look pretty awesome if you ask me. As of right now this case is only available for certain Blackberry models. You will only find this case to fit the Blackberry curves 8300 and 8900 series, the bold 9000 series, and the tour 9630. I am sure you will see this case for the newer 9700 series very soon.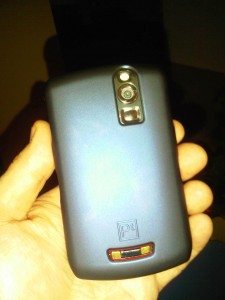 As far as durability goes, I have dropped this phone once on accident and it seemed to protect very well. However I do not plan on putting it to that test again anytime soon 🙂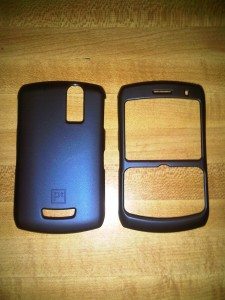 The case itself consists of a front and back interlocking piece that fits very snug around the device without making it too bulky. The polycarbonate plastic material that the case is made from feels very nice in the hand. It is smooth but still gives you a good grip feeling, due to its soft touch finish. It is an anti-static material that will not stick in your pocket like a gel skin does. Because of the finish, the case slides in and out very smoothly.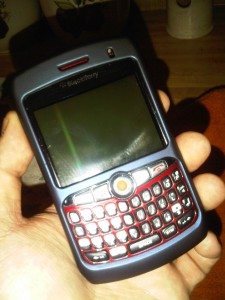 This case is also considered to have a "play through design", which means you can access your phone's features without ever removing the phone from the case. More easily put, the front half of the case is open around the keys to allow you to access every button and still protect the phone very well.
Never miss one of our posts again. Sent MON, WED, and FRI with the latest gadget reviews and news!
Personally, I think this case is very nice and streamlined. The one complaint that I do have is the cost. Depending on where get this case it could run you anywhere from $34 – $39 bucks. To me paying that much for a plastic case seems a bit steep.
Overall I am very pleased with this product. If you are looking for a durable shell case with a bit of style, then I would definitely recommend this one… as long as you have the extra cash. You can get them online and at any Best Buy store. to make it easy just go to www.bestbuy.com and order it from there.
Product Information
| | |
| --- | --- |
| Price: | $34.99 - $39.99 |
| Manufacturer: | Platinum Series |
| Retailer: | Best Buy |
| Pros: | lots of colors, anti-static, durable, high quality material |
| Cons: | priced a little too high, not available for all blackberry models |