We use affiliate links. If you buy something through the links on this page, we may earn a commission at no cost to you. Learn more.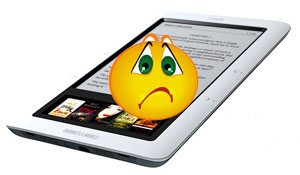 I pre-ordered the Nook ebook reader within a day or so after they were officially announced on October 20th. For over a month now, the expected ship date on my order status page has been 11/30th. That's today in case you haven't checked the calendar 🙂 All day I've been keeping an eye on that order page to see if the status updated to show that it had shipped. It hadn't. And just a few minutes ago I received an email from Barnes & Noble informing me that I was smart that I pre-ordered…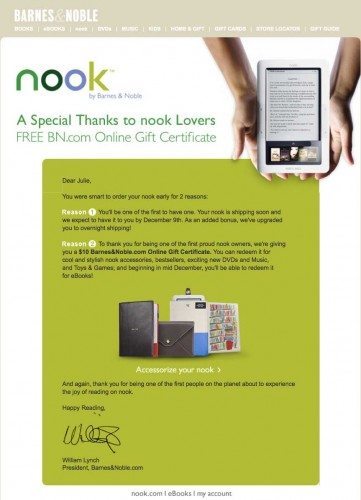 They go on to say that they expect to have the Nook to me by December 9th and that they've upgraded me to overnight shipping. They also gave me a $10 gift certificate code.
All I have to say to that is grrrrrrrrrr….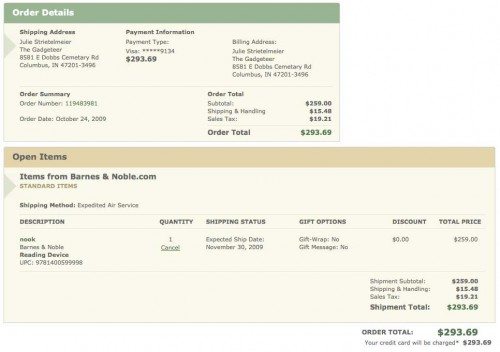 My order status page is still showing today as the expected shipping date <pout>.
Anyone else out there feeling just as grumpy as I am?