We use affiliate links. If you buy something through the links on this page, we may earn a commission at no cost to you. Learn more.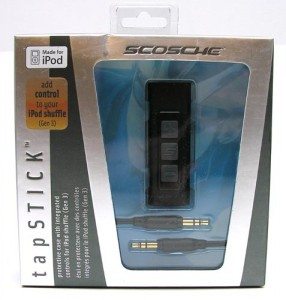 The biggest complaint with the current iPod Shuffle is that you can't use it with your favorite earbuds. The earbuds that ship with the Shuffle include an in-line controller for adjusting volume and controlling playback. Without the stock buds, you can't control the Shuffle at all. People hollered and Scosche listened. Their tapSTICK product is a combination case / controller. Let's take it for a spin.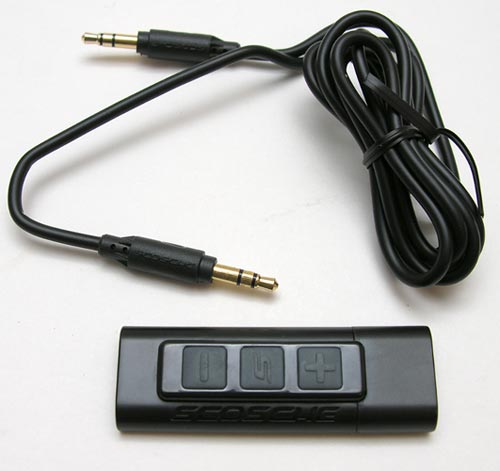 Package Contents
tapSTICK case / adapter
3ft 3.5mm audio cable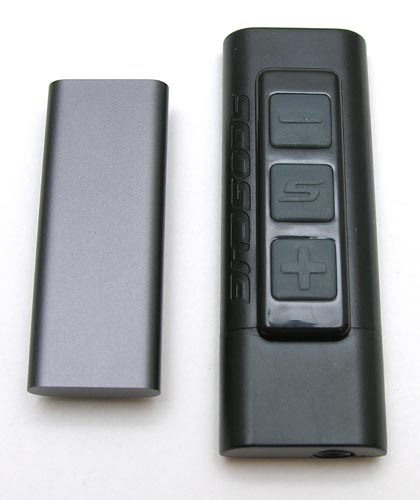 The tapSTICK is a one piece case made of high impact polycarbonate and is available in either Black or White. There are three control buttons integrated into the case.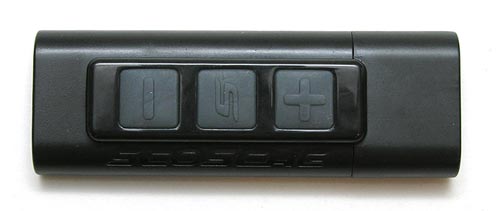 The rubber buttons duplicate the same controls that are offered with the earbuds that are included with the Shuffle. There are  + and – keys to control volume and a center key that has multi-functions. Pressing the center button once will pause playback or wake up a sleeping Shuffle. Pressing it twice will skip to the next song. Pressing it three times quickly will play the previous song and holding the button will announce the title and artist of the song.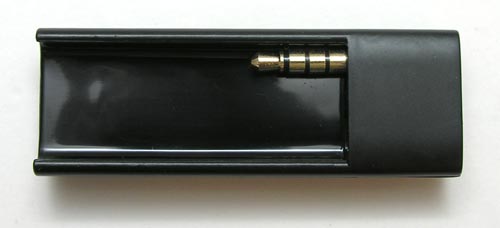 If you flip the tapSTICK over, you can see slot for the Shuffle and the 3.5mm plug that mates with the headphone jack on the top of the Shuffle.

Just turn on the Shuffle and slide it into the opening.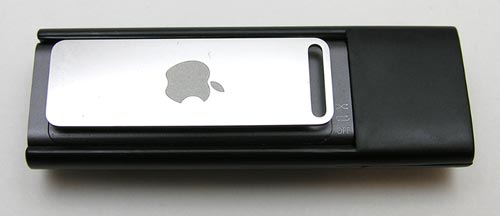 It's then ready for use with any 3.5mm set of headphones, earbuds or to the line-in jack of another device. You can still use the clip too.
I didn't have any issues with the buttons on the tapSTICK. Everything worked as advertised. Once you turn it on and put it in this case, you can leave it there till it needs to be charged. You don't need to pull the Shuffle out to toggle power. The multi-function button will wake up the audio player when it's powered down.
My main complaint with this adapter is that I have to remove the Shuffle to charge it. Plugging the USB charging cable into the tapSTICK will not work. Bummer. My secondary complaint is that $30 seems a bit pricey for what it is and does. Especially since the Shuffle is already overpriced in my opinion.
When it comes down to it, if you have a Shuffle and wish you could use another set of earbuds with it, this is a solution for you… if you don't mind investing a bit of cash to do it.
Product Information
Price:
$29.99
Manufacturer:
Scosche
Pros:

Allows any earbuds to be used with the Shuffle
Built in playback controls
Protects the Shuffle

Cons:

Have to remove the Shuffle to charge