We use affiliate links. If you buy something through the links on this page, we may earn a commission at no cost to you. Learn more.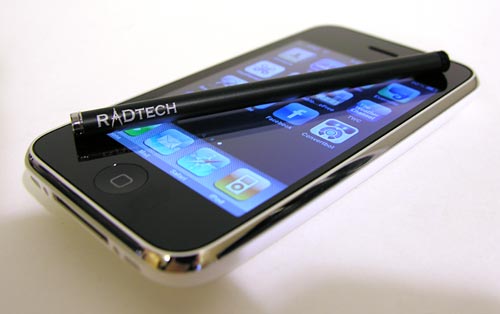 The iPhone is 99.9% touch screen driven. That fact is both good and bad. Good because Apple has done an incredible job making the user interface so friendly and easy to use. Bad for me, because I wear gloves during the winter and the touch screen no worky with gloved phalanges. That means no texting or call answering / ending while I'm outside in the winter months. Or does it? Radtech offers a solution with their Styloid iPhone Stylus.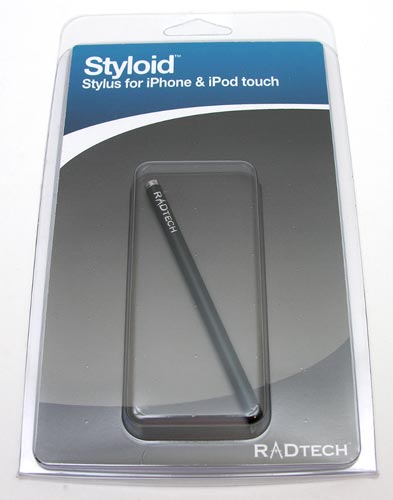 A stylus for your iPhone or iPod Touch isn't exactly a new idea. I reviewed the Pogo Stylus last year. It worked as advertised, but let's see if the Styloid offers something more…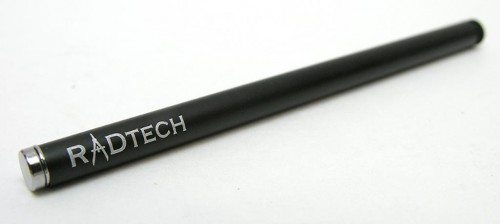 Material: Aluminum + Stainless
Dimensions: 101 x 6mm / 4.0×0.24in
Weight: 4g / 0.14oz
Colors: Satin black
Works with: Apple iPhone, Apple iPod touch, Computer Trackpads, Capacitive touch-control interfaces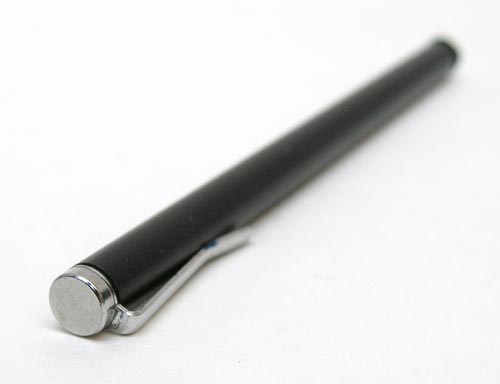 This stylus is very light weight with a smooth anodized surface and a stainless steel pocket clip on one end.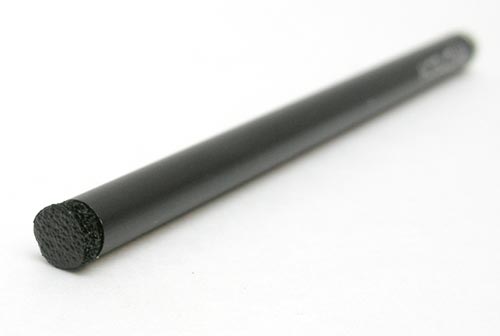 On the other end is the stylus tip, which appears to be made of a firm but spongy Black material.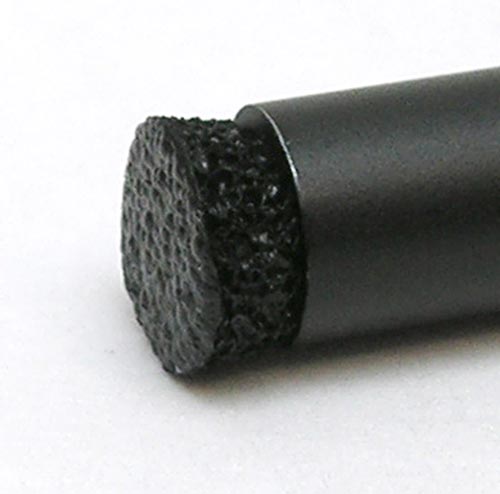 Unlike the Pogo Stylus which had a fuzzy tip, the flat surface of Styloid's tip has been coated with a thin layer of flexible vinyl or plastic. The stylus does not have a cap to protect the stylus tip when it's not being used.
I've been using the Styloid on and off for a couple of days now and I've noticed that it seems to take more effort to use it than it does a finger tip. This is because you can't tap the stylus on the screen at the same angle that you would typically use to write with a pen on paper. For the most part, you have to tap the flat surface of the stylus tip perpendicular to the screen in order for the tap to be registered. I often had problems with skipped letters when trying to use the stylus to tap out a text message. After awhile, the stylus felt like it was more trouble than it was worth and slowed down my input rather than helped make it faster.
I can see how the Radtech Styloid stylus could be useful for people with large fingers, long nails or for people like me that wear gloves in the winter time. But I'll most likely continue to take off my gloves if I need to use the iPhone, instead of using a stylus.
What about you? Would you find a stylus useful for your iPhone or iPod touch?
Product Information
Price:
$14.95
Manufacturer:
Radtech
Pros:
Cons:

Have to press stylus tip perpendicular to the screen
Does not include a cap to protect the tip