We use affiliate links. If you buy something through the links on this page, we may earn a commission at no cost to you. Learn more.
The iPhone is the first touch screen device that I've felt comfortable using my finger to navigate with. After all, on the iPhone, that's all you can use to control the device – right? Wrong, you can use a stylus. But not an ordinary stylus, it has to be one designed specially for the iPhone, like the Pogo Stylus from Ten One Design.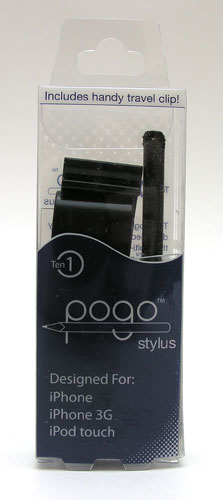 Available in Black, Gunmetal, Silver, or Cranberry, I was sent the Pogo in Black.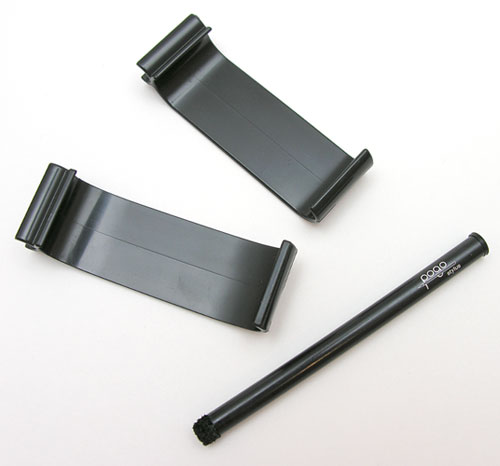 In addition to the stylus, also included in the package are two clips for the iPhone 3G, original iPhone and the iPod Touch.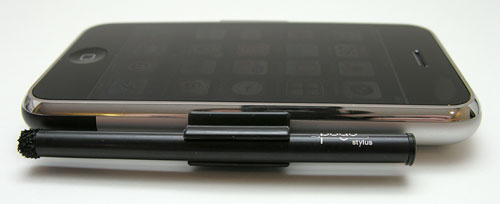 The plastic clip snaps around the body of the iPhone or Touch and provides a holder for the stylus when it's not in use. The clip is useful for keeping the stylus at hand, but if you carry your iPhone or Touch in a case, you won't be able to use it…

The Pogo stylus has an aluminum body with an anodized finish. It's 3.5 inches long and is very light weight.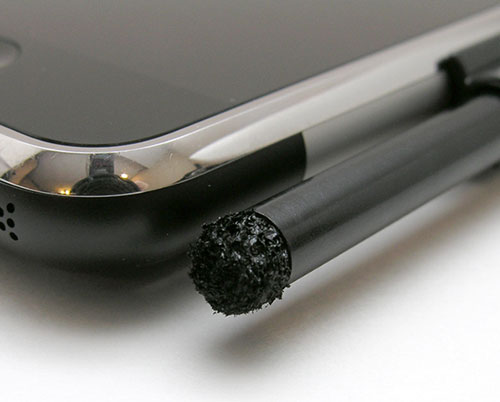 The stylus tip doesn't really look like any stylus most of us have seen before. Instead of a nylon pointy tip, it has a soft fuzzy eraser like tip. The tip is actually washable if it would happen to become dirty. That said, I do wish that a cap was included to protect the tip from dirt when not in use.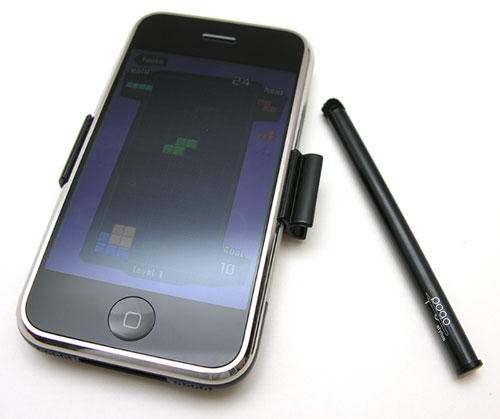 Using the stylus feels very natural and the actual size of the Pogo makes it comfortable to hold and use. The soft stylus tip glides smoothly across the display and I found no issues using it to tap icons or letters on the software keyboard.
Do you need this stylus for your iPhone or iPod Touch? No, not really… Your finger(s) will still work just fine as they were intended to work. There's also the fact that you can't use the Pogo stylus for multi-touch operations that are available in some applications. That doesn't mean that this accessory is useless though. For those people that have very large fingers and have problems pressing keys on the soft keyboard, this stylus will probably be a very welcome tool. I can also see it being useful in drawing applications. The only thing I would change about this product, would be to include a protective cap for the tip. Otherwise, it's an inexpensive and handy accessory to have around.

Product Information
Price:
19.95
Manufacturer:
Ten One Design
Pros:

Includes a clip to attach it to the iPhone or Touch
Helpful for people that have issues pressing keys on the soft keyboard

Cons:

No cap to protect the tip when not in use