We use affiliate links. If you buy something through the links on this page, we may earn a commission at no cost to you. Learn more.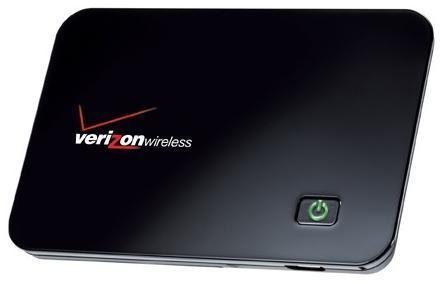 Never find yourself in need of a WiFi hotspot again-it will be in your pocket.   The Verizon MiFi 2200 is an uber-portable (roughly the size of a credit card, about as thick as an iPod) hotspot, connecting up to 5 WiFi-enabled devices simultaneously to Verizon's 3G network.  Added bonus–when attached to a laptop through USB it switches to the world's sexiest broadband modem and also charges itself.  I spent a little bit of time trying out my company's MiFi and instantly fell in love–then again anything that eases my daily three+ hours of commute by train will win my affection 😉
The MiFi sports a 4-hour charge while in WiFi use, 40 on standby.   You still have Verizon's data plans to contend with.  The MiFi itself is $99.99 (after rebate)-$150 (full price) with a two-year data plan at either  $40 (256MB data usage) or $60 ( 5GB data usage).  Not a Verizon customer?  Sprint has their own MiFi 2200 (both are  manufactured by Novatel Wireless) with identical features and price points.