We use affiliate links. If you buy something through the links on this page, we may earn a commission at no cost to you. Learn more.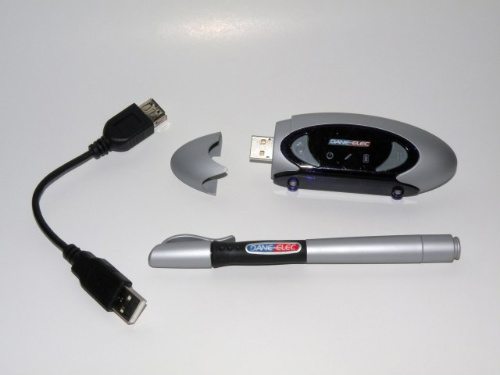 If you're like me, you multi-task all day and have notes all over your office and probably at home. So when I came across the Dane-Elec Z-Pen my heart did a little jig.  The thought that I had found something that would transcribe all of my notes into type-written text that could easily be filed away neatly and electronically, held a lot of interest for me. What made this pen different from some others I had looked at was that it did not require any special paper to use. All I had to do was clip it to the top of my common office pad and away we go!  I had a meeting coming up and tried it on for size. Two hours later I returned to my office and plugged it into my office PC.  The transfer was simple and painless; the output was jumbled and painful.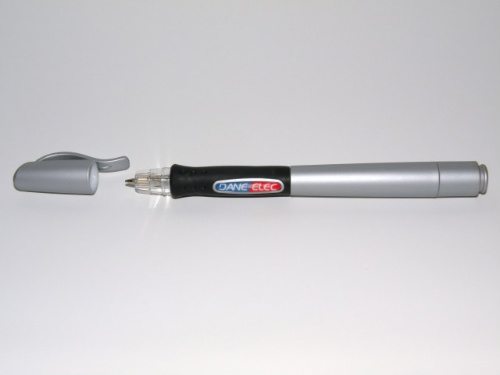 The software is bundled into the receiver. You simply plug in the device, it is usually recognized quickly and you download three programs: Pen & Ink Viewer (for viewing an exact copy of your handwritten notes); My Script Notes (converting the handwriting to digital text) and Note Searcher (to look up notes by keywords). There isn't a written manual included; you are expected to go to the website.  After checking the online manual it was suggested that I had started "too high" on the pad which was why even the Viewer software wasn't accurately reflecting what I wrote.  I quickly tore off those pages and started writing random notes on the third line down from the top of the pad.  This time I could see all of my notes on the screen. I then had to "train" the software to decipher my handwriting. This was a fairly long and tedious process that took about an hour–mainly because I had to keep redoing the training sheets.  It seems my receiver didn't always want to work when I started on the third line, sometimes I had to start on the fifth etc. I then loaded this into the computer and it proceeded to "read" my writing. Each letter, word or sentence was analyzed and then you correct any of the mistakes the program made in translating. After another half an hour of that I tried to transcribe my random notes from earlier. The result was a combination of broken English and Klingon. I couldn't bring myself to train the thing again so currently the pen and receiver are sitting on my desk in the "things that still need refining if they are ever going to be useful to me" pile.
The Z-pen retails for about $100. Included in the package is the Z-pen, receiver and USB cord. Can I recommend this product? No, I really can't. I'd like to think that I'm not an overly impatient gadget user with a Dr.-like scrawl that can't be deciphered by modern technology. In essence, it should have worked better than it did and if they are going to make the fact that you can use regular paper a selling point, then it shouldn't require you to navigate all over the page and never knowing if your receiver is picking up all of your words.

Product Information
Price:
$100
Manufacturer:
Dane Elec
Pros:

Easy to setup
Compact
Receiver doubles as a flash drive
Can use plain paper

Cons:

Expensive for something that doesn't work correctly most of the time
Training process is tedious