How many remote controls do you have for all of your home theater equipment? Do you know how to use all of them? If you're reading this site, then you probably do 😉 But does everyone in your family know how to use them? Do you often hear someone from the living room asking you what they need to do to watch a DVD or play their XBOX games? The
Yamaha neoHD
looks like it could be an interesting solution. I have eight remotes littering my coffee table. I have no problems using any of them, but the person I live with is very intimidated by these multi-buttoned contraptions. She won't even try to figure them out on her own because she's afraid she'll mess something up.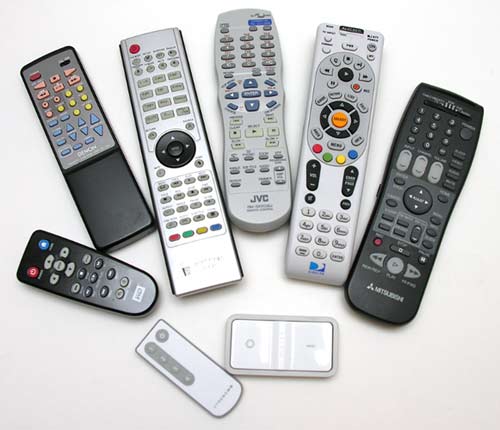 The Yamaha neoHD looks like it would be a lot easier to use because it only has a few buttons. How does it work? It interfaces with your TV to show options on your TV screen. They have 3 versions. One that controls your AV equipment, one that adds wifi music streaming from your computer and another that includes speakers and a subwoofer. The three systems are really expensive though… They start out at $599.95 and go up to $799.95.
If you would like to have one of these remotes of your own, you can enter the Yamaha neoHD Sweepstakes for a chance. There are two ways to enter the contest:
a. by Tweeting: "I just entered to win a #neoHD b/c I have too many remotes, visit (blog.izea.com) to enter"
b. or enter via blog.izea.com
You can find neoHD on facebook.
Does the Yamaha neoHD remote look good to you? Are you going to enter the contest?