We use affiliate links. If you buy something through the links on this page, we may earn a commission at no cost to you. Learn more.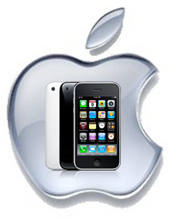 I stood in line with the rest of the gadget faithful to buy the first generation iPhone on the day that it was released. Then when the 3G came out, I decided not to upgrade because 3G service wasn't available yet in my town (Columbus, Indiana) and the new slightly thinner form factor didn't seem different enough to justify the cost of the phone and the increase in my AT&T monthly bill. I kept telling myself that I would upgrade to the 3rd generation because I was sure it would be considerably updated both software and hardware-wise. When I watched the WWDC keynote describing the new features, I got excited like other people that day and I decided to go ahead and upgrade this coming Friday when the iPhone 3G S becomes available. But in the past few days I've had a change of heart. Why? Well, 3G coverage still isn't available where I live and I don't use the iPhone as my main phone now and don't think any of the new software features will change that fact. For the time being I will continue to use the little Pantech Matrix Pro (Windows Mobile Smartphone) because I guess I'm just a button lovin gadget girl.
So tell us, are you going to buy the new iPhone 3GS this Friday? And if yes, will it be an upgrade from a previous model, or are you getting one for the very first time?