We use affiliate links. If you buy something through the links on this page, we may earn a commission at no cost to you. Learn more.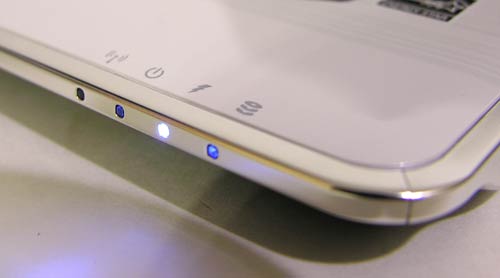 Ok friends, it's honesty time. I have a secret to let you all in on and it's a kinda big and I'm more than  a little ashamed to admit it. But I feel safe with you guys, so here goes… I've been pretty much all Mac all the time since July, 2005. I made the switch (after 3 tries) and never looked back. Now the bad part is, that after the switch, I became one of those annoying Apple converts that likes to say Windows sucks every time someone mentions a problem about Microsoft software. And even worse is the fact that I dismissed Windows Vista as crap without truly giving it much of a try. There, I said it.
So here's what I am going to do. I'm going to give up my Macs completely for a week and am going to use a brand spanking new HP Pavilion dv2 notebook loaded with Windows Vista. Will this notebook steal my heart and give me a new respect for Vista? We shall see said the blind man, we shall see…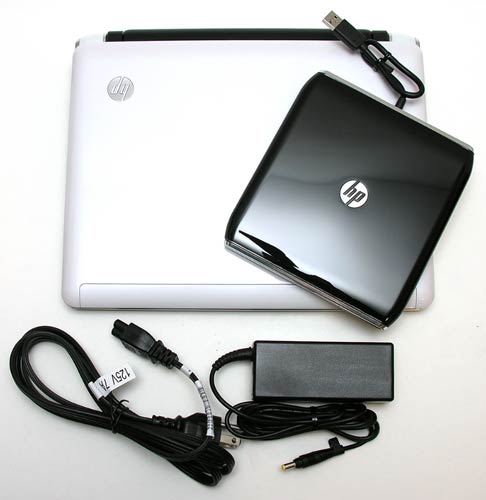 Hardware Specs
AMD Turion Neo X2 Dual-Core Mobile Processor L625 (1.6GHz, 1MB L2 Cache)
4096MB DDR2 SDRAM
320GB (5400RPM) Hard Drive
12.1″ Diagonal WXGA HiDef BrightView Widescreen display (1280 x 800)
ATI Mobility Radeon HD Premium Graphics 3410 with 512MB DDR2 dedicated graphics memory
802.11a/b/g/n WLAN and Bluetooth
5-in-1 Media reader
Blu-ray ROM with Lightscribe SuperMulti DVD+/-R/RW Double Layer
Windows Vista Home Premium (64bit with SP1)
HP Media Smart
HP Webcam
High capacity 6-Cell Lithium-ion Battery
11.50″(L)x 9.45″(W)x 0.93″(min)/ 1.29″(max)
3.81 lbs
Package Contents
HP Pavilion dv2 notebook
External USB Blu-ray drive
6 cell battery
AC adapter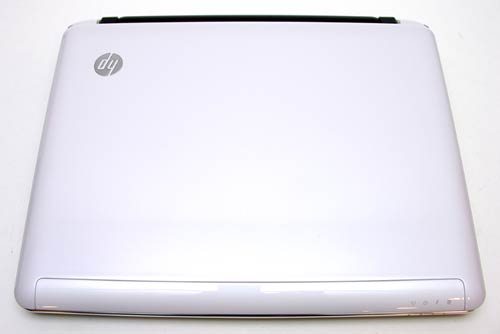 This is a very sexy looking notebook that is available in Moonlight White or Espresso Black. As you can tell, I was sent the Moonlight White version. Is it ok to say that it reminds me of an Macbook? 😉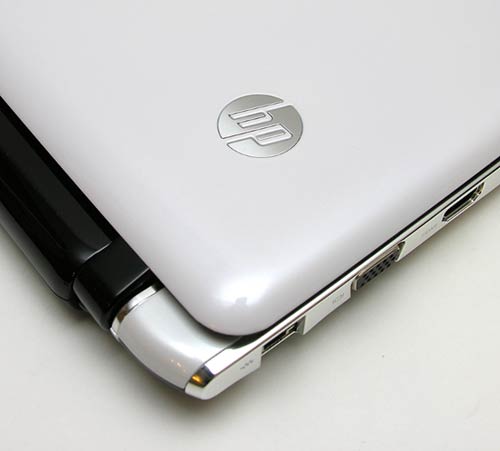 I love the color as I get really tired of looking at dull Black laptops all the time. This one is almost pearly in color. But  it doesn't have any swirls like the HP Mini 1000 that we reviewed.
The size of the dv2 is nice. It's not netbook tiny, but it's not Macbook Pro big. It's just right… The weight isn't bad either. It's going to make a nice couch surfing machine.
Time for ports, connectors and switches…
On the Right side, the first switch towards the front of the laptop is the power slider, next to it is the wireless toggle, flash card slot, Audio in, Audio out, USB, power connector and security cable slot.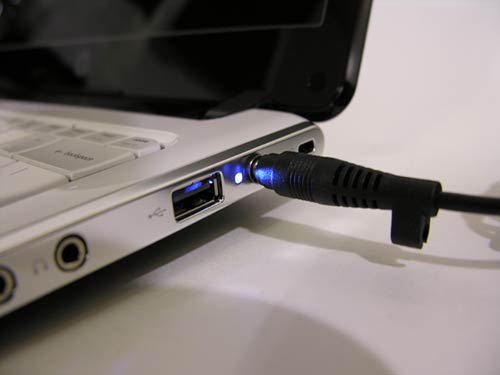 A bright LED next to the power connector apparently glows all the time when connected. It's yet to turn off for me, and I've had it plugged in for 24hrs now. I'll have to read up on it.

On the left side, we have an Ethernet jack, video out, HDMI, 2 USB ports and a heat vent.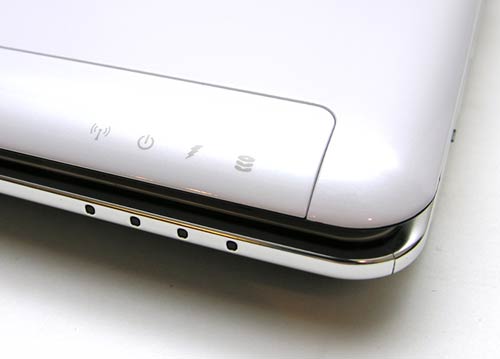 On the front, we have a collection of status LEDs for wireless, power, battery and the hard drive.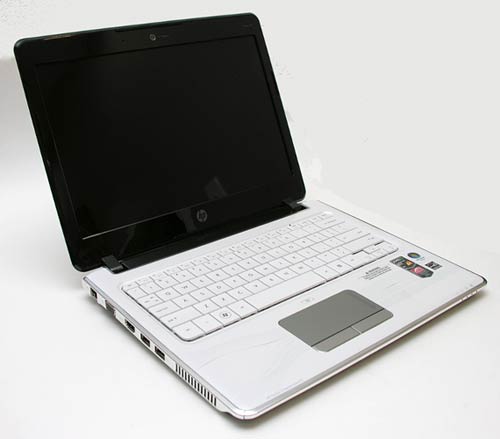 Opening the lid exposes a brilliant glossy display and a bright White keyboard and chrome touch pad.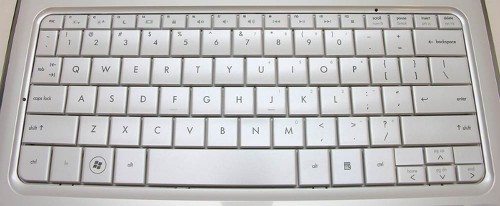 The keyboard is pretty spacious and has a decent layout from the brief time I've used it so far to setup my account and do a few quick installs.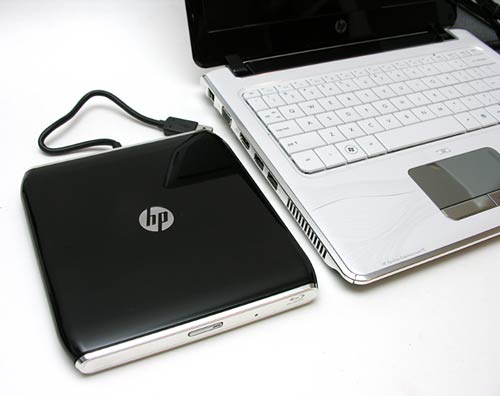 I'm looking forward to watching some Blu-ray movies using the USB drive and the HDMI out feature of the dv2. One thing I noticed though… no remote to control playback from across the room.
Ok, that's the quick and dirty hardware tour. Starting tomorrow, I'm on a Mac vacation until next week. I'm feeling a bit shakey already 😉
If you have specific questions about what the HP dv2 can and can't do, leave a comment and I'll try to address your questions as I post updates to the article.