We use affiliate links. If you buy something through the links on this page, we may earn a commission at no cost to you. Learn more.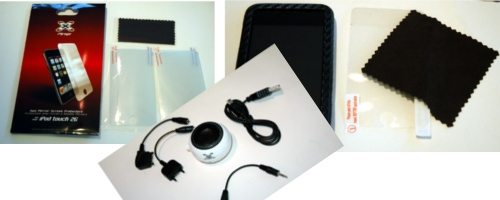 Three products you might need for your second (or with a bit of a squeeze first) generation iPod Touch from XGear: the Mirage Touch mirrored screen protector, Nitrous Oxide case, and the Spring Base speaker. Let's start with the ones I didn't like so we can end with a big happy finish.
First off, the one I completely didn't enjoy: the Mirage Touch mirrored screen protector.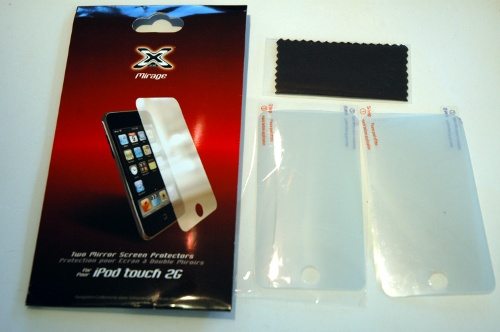 This is one of those terrifying to apply sticky screen protectors that serve no purpose at all on a capacitive touch screen – the screen is glass, it's not going to get scratched! OK, so the cool idea here is, let's make it reflective! Yay, your iPod Touch is a mirror.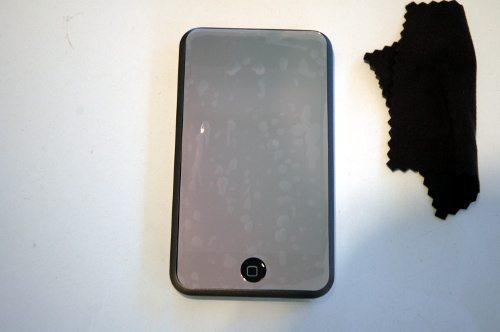 The price you pay is that you can no longer see your bright, beautiful screen – instead you see a dim, muddy image dead on, and mostly you see whatever is opposite from your iPod Touch. Not too exciting.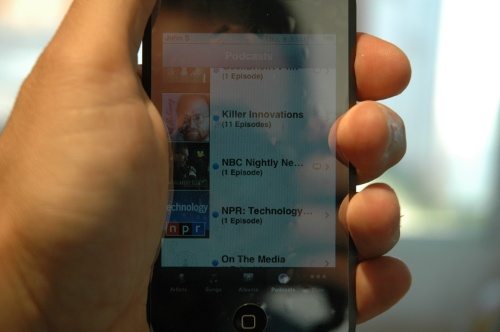 I left it on mine for about 3 minutes and then carefully peeled it off. Good news, it comes off. Bad news, you'll add a few white hairs as you gently (but very firmly) peel it off. Before removing, I verified that I still lack the skills to apply one of these things without getting several bubbles under it. I guess if you like screen protectors you'd like the coolness factor of the mirrored effect, but I sure didn't like it.
Price: $14.99
Pros: You can blind your friends by reflecting the sun into their eyes? You can fend off zombies with your pulse rifle while hiding behind a tree, using the iPod Touch to see around the tree? If you carry your iPod Touch in your pocket along with a hammer and razorwire, the screen will be protected?
Cons: You can't see the screen anymore.
Next up: the Nitrous Oxide case.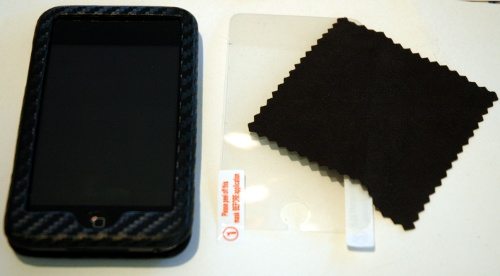 This is your standard slide-in case. Designed for the second generation iPod Touch, with a bit of wiggling the first generation touch gets in there as well.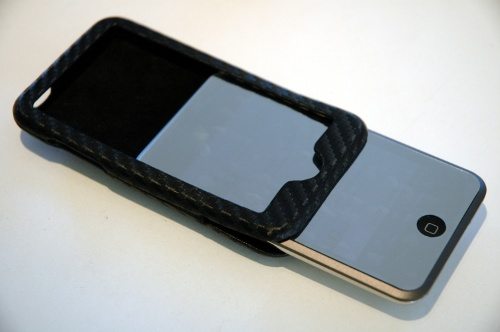 Once inside, your iPod Touch is well protected on all sides except the one that matters – for the screen you apply one of those dreaded screen protectors. The one included in this bundle is a clear version of the type I described above. I didn't apply it to mine, but on the plus side the protector is perfectly clear and looks like it would not degrade the visual clarity of the screen. The case works well – no amount of shaking dislodged the device from the case, and all buttons and the screen were accessible.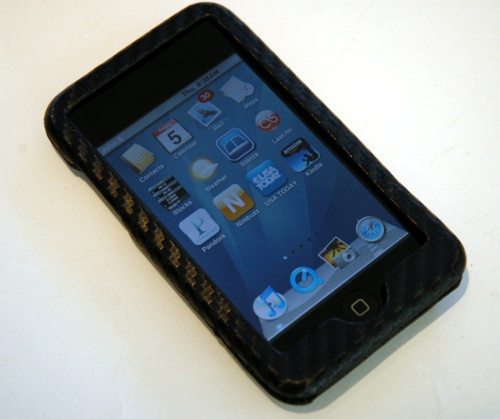 It's light and smooth so it doesn't add much weight or bulk, and your Touch still slides in and out of a pocket with ease.
Price:$39.99
Pros: Looks nice – light, likely to survive more punishment then you or your iPod Touch can. All buttons accessible, screen fairly easy to use even to edges.  Smooth but easy to grip. Includes a much easier to see through clear screen protector.
Cons: Somewhat expensive for what it does, generic leather cases run for half this or less. No belt clip (for us really REALLY geeky types who use utility belts)
Finally, my favorite of the bunch, the Spring Base speaker.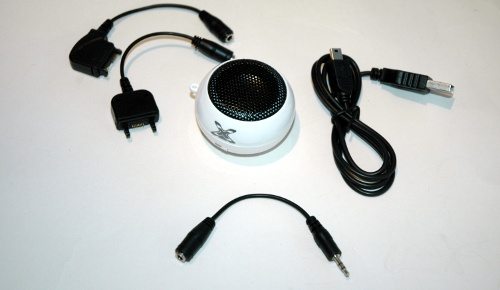 This little ball has an internal battery and charges via a standard mini-USB adapter. If you're like me, you have several hundred of those cables by now. The ball closes up and its short 3.5mm headphone jack tucks into the bottom, giving you a very portable, light, and by the looks of it somewhat rugged portable speaker you can toss in your bag, pocket, purse, or whatever it is you use when hauling stuff.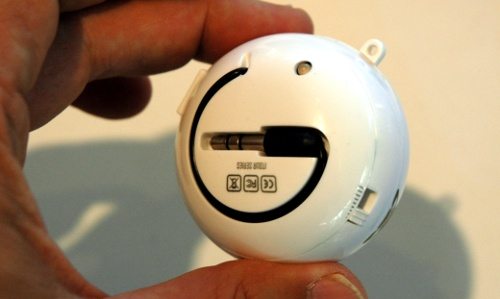 Included in the package are a couple of adapters (including a handy 3.5 to 2.5mm adapter for use with cellphones) and yet another mini-USB cable for charging. You plug this thing in, turn it on (there is a three position switch on the side for Off-Low-High) and you're ready for beautiful monophonic sound. For deep, thumping bass that can only come from a 1″ speaker, you twist the ball open. It springs open nearly an inch, and that deep bass comes right out.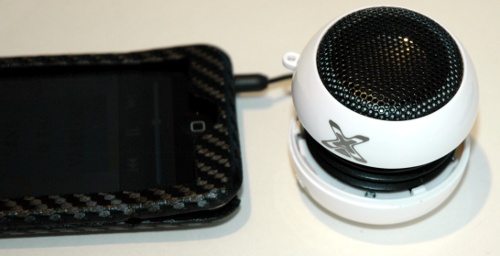 I'm kidding, of course. When closed it sounds a bit better then the built-in speaker, although a lot louder for sure. When open it does gain some noticeable bass, or maybe to be fair it gains a bit of mid-range. Volume is passable – quite good enough for an office or the kitchen. It's likely not going to cut it in a noisy environment (plane, car, speed boat, etc.) Battery life seems to be quite good. The review unit played for many hours before it needed a charge.
Price: $19.99 in your choice of Black, White, Blue, or Green
Pros: Comes with $20 worth of cables. Rechargeable battery powered. Small. Pretty loud. Awfully Cute. Can be used with many different devices.
Cons: Does not sound nearly as good as the $360 Bose SoundDock.
Parting Shot
I have one minor quibble on all this XGear stuff. Would it hurt to make a manual, or maybe provide some instructions somewhere? There's not even anything on the web site. Granted you can figure it all out, but especially for the screen protectors a one-page idiot guide never hurts!