We use affiliate links. If you buy something through the links on this page, we may earn a commission at no cost to you. Learn more.
Everyone in the modern world is probably already familiar with the uber-popular auction site eBay. I know that I have done my fair share of buying and selling there in the past. But there are other auction sites on the web that you might not know about it. I was made aware of this fact in the last few days, when two different companies contacted me to ask if I might like to mention about their specific services. Although this isn't a topic that I would normally cover here on The Gadgeteer, I figure that enough of you out there are 'recycling' your gadgets, that this type of info might actually be useful.
craigslist – This is a classified ads site that is organized by country and city. I've never actually purchased or sold anything through craigslist, but I know many people that do. I did try selling something one time and ended up getting a bunch of bogus responses to my ad. For that fact, I would probably not try them again…

– CQout is an auction site that I'd never heard of. It's actually the 2nd largest site in the UK. They close to one million items listed. They don't charge you to list an item like on eBay, and final fees are less. I briefly browsed around the site and noticed that even if you click the USA link to find local items, most of the items for sale still appear to be located in the UK, but will ship worldwide. Of course, you'll most likely have to pay a premium for shipping. I noticed that the site can be a bit sluggish to load pages, but CQout might be a viable alternative to eBay. Especially for our UK friends.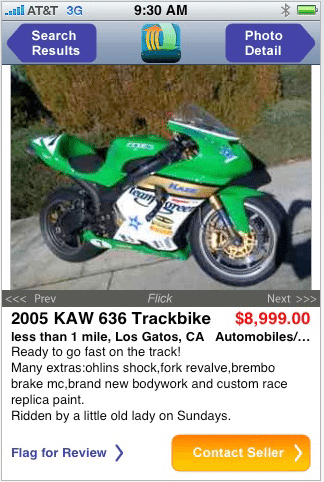 – Thirsty Pocket is a free auction client application for the iPhone. The idea is that you use your iPhone to snap a picture of something that you want to sell, and you create the classified ad right on your phone. You can also search for items in your area and contact the sellers directly from your phone. I searched on my zip codeand only had one item pop up within 50 miles of me.
I don't use auction sites too much these days. I used to have gadgeteer garage sales semi often, but these days I tend to wait until I have a big collection of items and then take them all into my day job to give away. Lugging everything into work can be a hassle, but it's not near as much effort and boxing things up and shipping them to individual people. I also enjoy watching the excitement when people come over to my area and see a large table filled with freebies. 🙂
Do you use auction sites? If so, which one(s) do you prefer?