We use affiliate links. If you buy something through the links on this page, we may earn a commission at no cost to you. Learn more.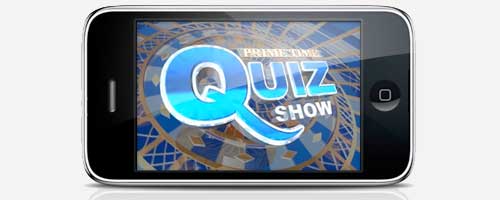 If you're a fan of the popular TV game show Who Wants to Be a Millionaire, then you will enjoy playing Prime Time Quiz Show from Pixellive on your iPhone or iPod Touch.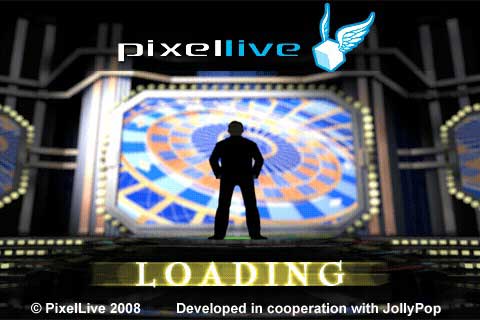 The installation of this game on your iPhone requires 9.4mb. Launching it takes about 15-20 seconds before you can begin playing. I hate looking at a splash screen with the words loading… staring at me for that long.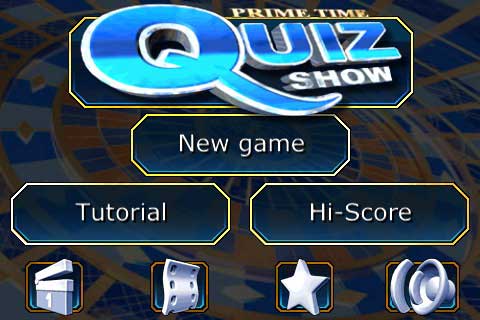 The main menu is simple enough. Other than the sound toggle in the lower Right corner, I have no idea what the other three icons do. You can toggle them on and off but I couldn't find any info about them in the in-game tutorial, the app store or Pixellive's website.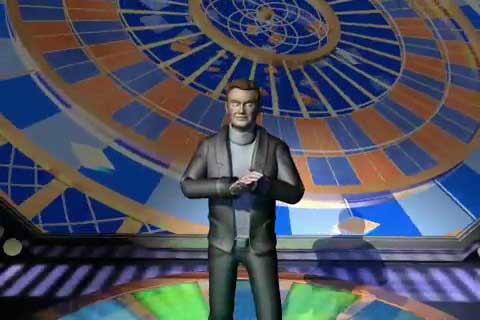 Tapping the New Game button will take you into the game, with some nice animation and graphics of your host. He even talks 🙂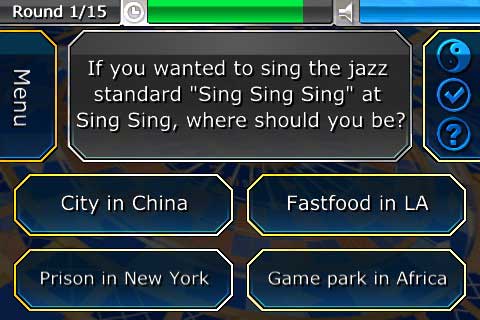 Never miss one of our posts again. Sent MON, WED, and FRI with the latest gadget reviews and news!
The game board and gameplay are very similar to the Millionaire TV show. You are asked questions with four possible answers. It's your job to pick the right answer before time runs out.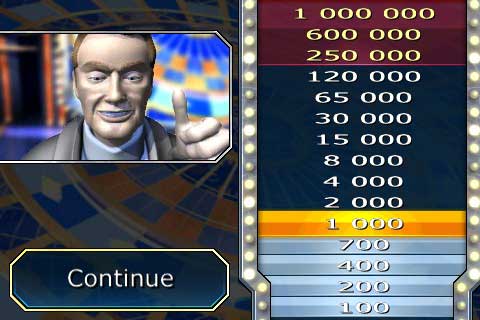 If you answer correctly, you advance to the next round. Typically you would assume that the questions would get harder as the game progresses, but more difficult questions are mixed in with easy ones.
When you run into a question that you're not sure about, you have 3 life lines that can help you out.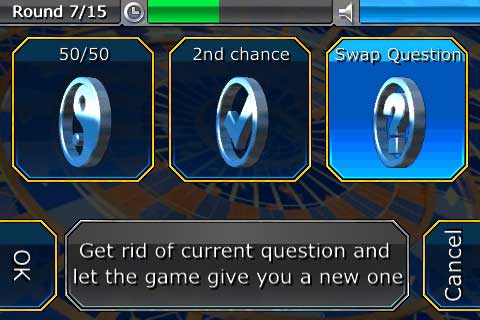 You can swap out the hard question with a brand new one.
You can get a 2nd chance to answer if you answer incorrectly.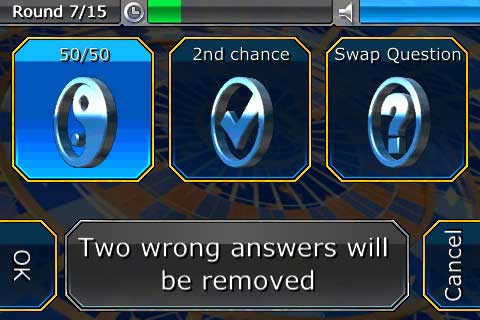 Or you can have two answers removed, so that your possible choices are lowered from four to two.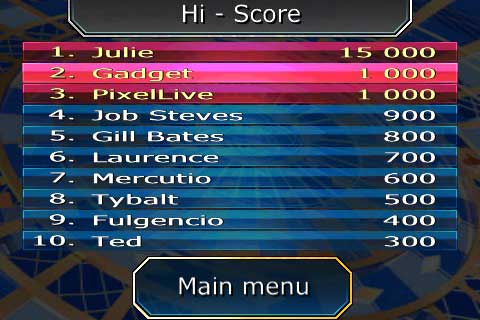 There's a high score board that is preserved between games.
There are supposed to be a total of 2000 different questions, but I've seen several questions come up numerous times. The questions span all types of subjects, from sports, TV, movies, history, science, geography, etc.
It's easy to start feeling cocky while you're playing this game. I know that I felt that the questions were all mostly easy. But of course, I've yet to win a game yet. 😉 I've gotten pretty darn close though. This is a fun game to play when you want to show off your general knowledge. You can't beat the 99 price either.
Product Information
Price:
$0.99
Manufacturer:
Pixellive
Pros:

Easy to play
Inexpensive
Voice narration

Cons:

See some of the same questions semi-often
Launch time is too long