We use affiliate links. If you buy something through the links on this page, we may earn a commission at no cost to you. Learn more.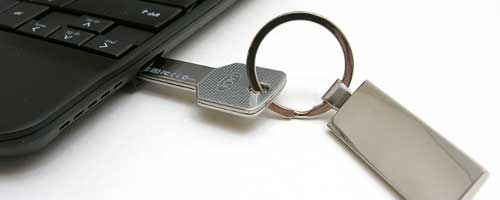 LaCie has just announced the iamaKey, itsaKey and passKey USB flash drives. They have a design that I can't believe hasn't happened until now. They are shaped like – keys. 🙂 Lacie sent me a 4GB iamaKey to test drive.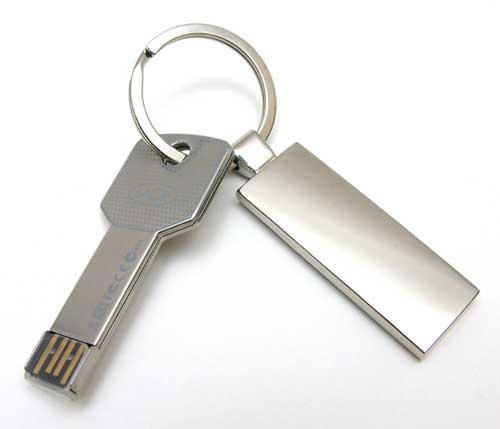 Available in 4 and 8GB versions, the iamaKey has a metal body and Gold SIP connectors, making it both water and scratch- resistant. It is also ReadyBoost compatible.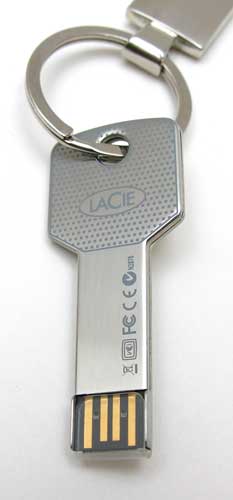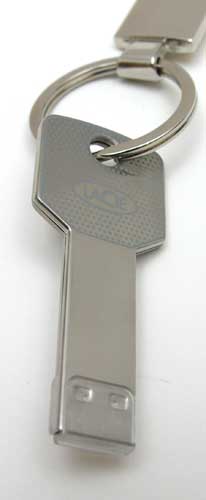 It comes with a protective plastic clip for the Gold contacts, but this is probably something that will get lost really quickly. The body of the flash drive feels really solid and I am betting that it will be able to easily survive on a keychain with other keys. If you have a worry about the contacts, you can opt for the itsaKey. It has a thicker body with a covered connector. I like the look / size of the iamaKey better.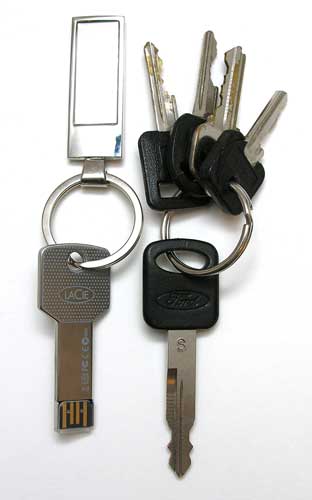 As you can see, it is similar in size to regular keys that you keep on your keychain. To give you an idea of the size overall size, here we see it next to an over-sized car key.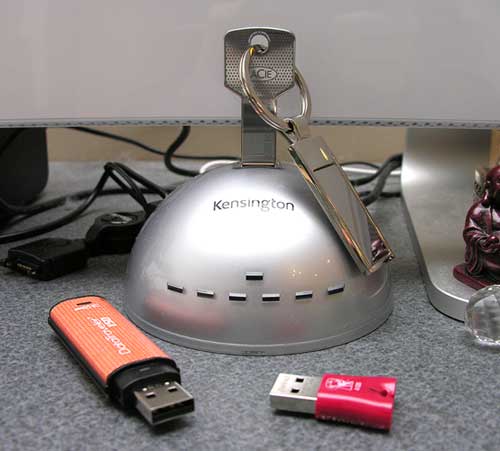 I tested this flash drive with my iMac…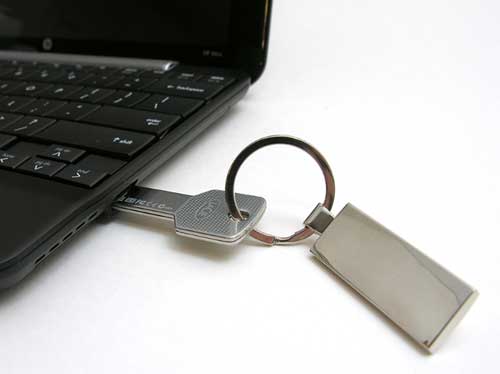 …and with my HP mini 1000 netbook. Its performance was on par with other USB 2.0 flash drives that I use on a daily basis. LaCie claims up to 30MB/s transfer rates. My informal tests clocked the transfer speeds a little slower than that…
I think the LaCie key shaped USB drives are an idea that should have appeared a long time ago. Kudos to LaCie for creating them. Now, just bring out some higher capacity versions please 🙂
Product Information
Price:
$17.99 (4GB), $27.99 (8GB)
Manufacturer:
LaCie
Pros:

Sturdy
Water resistant
Always with you (on keychain)

Cons:

Need higher capacity versions