We use affiliate links. If you buy something through the links on this page, we may earn a commission at no cost to you. Learn more.
Kingston, long known for their computer memory products, have added some new USB flash drives to their DataTraveler line of offerings. Today I am going to tell you about their Mini Fun and Mini – Migo drives.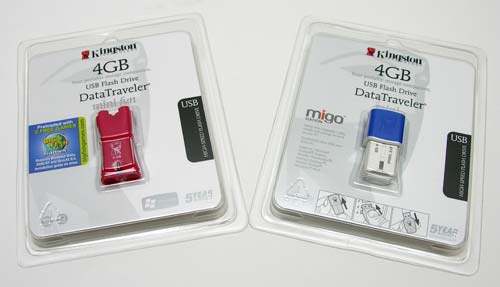 Both models come housed in hard to open plastic packaging. Shears are required for extraction.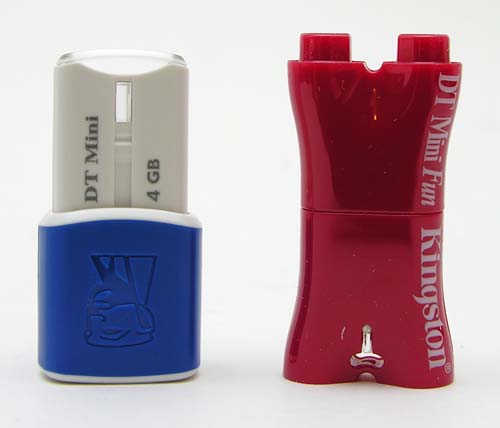 Left to Right: Mini – Migo, Mini Fun
The Mini Fun and Mini – Migo are both available in 3 memory capacities (1GB, 2GB and 4GB) which correspond to specific body colors. With the Mini Fun, the 1GB is Yellow, 2GB is Purple and 4GB is Red. The Mini – Migo comes in Light Blue (1GB), Light Purple (2GB) and Dark Blue (4GB). As you can see from the image above, I was sent the 4GB versions of both drives.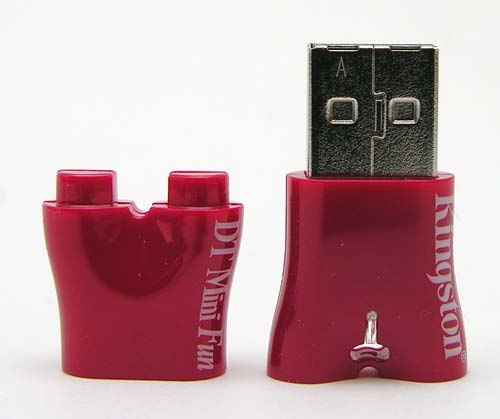 The Mini Fun DataTraveler flash drive is 1.5 inches from end to end. Its design will remind any gadgeteer of one of our favorite building toys: LEGO.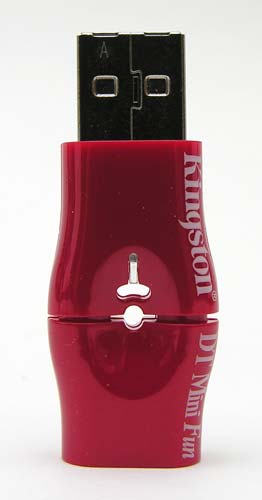 The cap comes off and can plug into the other end for safe keeping while the flash drive is inserted into a USB slot on your computer.
Never miss one of our posts again. Sent MON, WED, and FRI with the latest gadget reviews and news!
There is a small Green LED located in the main half of the drive. It will blink during activity.
So, what gives the Mini Fun drive it's fun? It is pre-loaded with two free Windows XP (or later) games from Big Fish Games.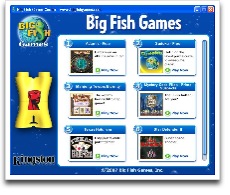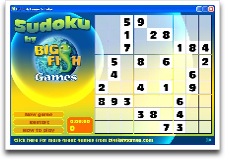 Click thumbnail to see full-size image
I'm not sure if each Mini Fun drive comes with the same two free games, but mine came pre-loaded with Atlantis and Sudoku. Atlantis is a fun arcade style game and Sudoku is the popular puzzle game. I'm not a big fan of Sudoku, but I really liked the Atlantis game (sorry, I couldn't get a screen shot as it will only run in full screen mode). It has good graphics and sound. Nice little freebie. The games are installed on your computer, so you can delete them off the flash drive after they are installed, to make more room for files.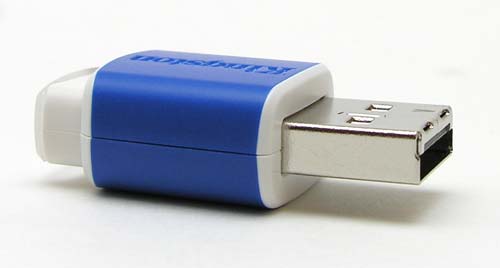 The Mini – Migo flash drive is slightly shorter than 1.5 inches tall, and it has a unique design that allows you to slide an attached protective cover over the USB connector end. The sliding mechanism is a bit stiff and as such, I prefer a regular detachable cap like the Mini Fun drive.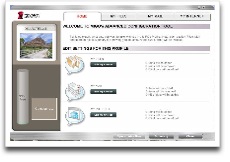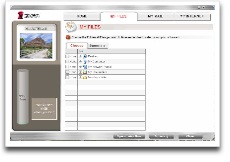 Click thumbnail to see full-size image
The Mini – Migo comes loaded with Migo software. We've looked at that software before in another flash drive review, here on The Gadgeteer. It's basically a Windows XP application that allows you to sync your Documents and Settings, Desktop files, Email from Outlook Express or Mozilla Thunderbird, and your bookmarks from Internet Explorer or Firefox to the flash drive. That way you can take your settings, emails and bookmarks with you where you go. When you plug the drive into another Windows computer, it will transform it into your computer with the settings saved on the drive.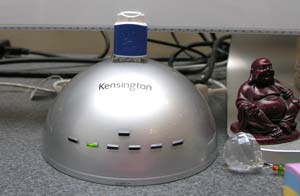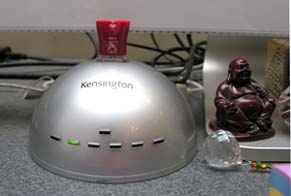 Here they are in action…
Both of these USB flash drives are small and will easily fit in a pocket or gear bag so that you can take your files with you where ever you go.
Price: Either style drive 1GB, 2GB, 4GB : $15.00, $26.00, $61.00 respectively.