We use affiliate links. If you buy something through the links on this page, we may earn a commission at no cost to you. Learn more.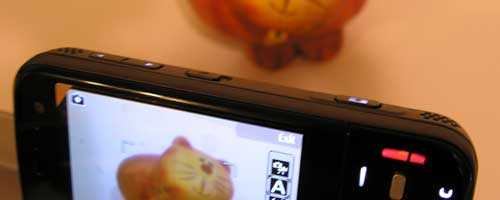 This part of my series on the Nokia N85 will focus on:
The camera
Capturing video
Listening to audio
Playing games
Camera
The N85 has a 5 megapixel digital camera with a Carl Zeiss auto focus lens and an LED flash. To use the camera, you slide open the lens cover over the lens. You can launch the camera application, but without opening the lens cover, you'll be unable to capture images. I learned this the hard way 😉 duh…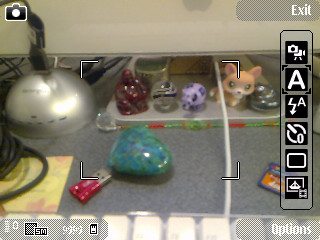 Opening the lens cover will unlock the phone and allow you to take pictures right away. The on-screen icons should be familiar if you've ever used a digital camera.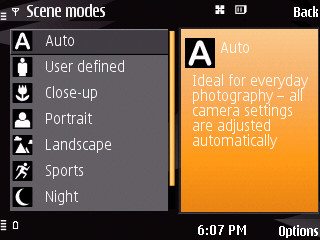 There are even several scene modes that you can use if desired.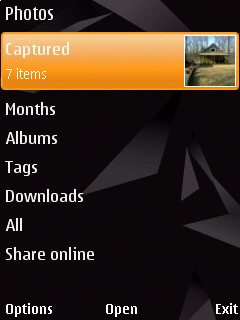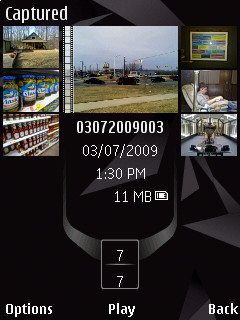 Captured photos can be saved in albums, tagged with GPS coordinates and played as a slide show.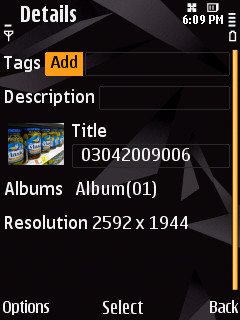 Images can also be emailed and individual photo details can be edited.
Here are a couple example pictures. The camera does a pretty good job. I was happy with the macro capabilities. There are two things that do annoy me about the camera though. The main thing is that it is very hard to see the display (viewfinder) outdoors in sunlight. This makes it really difficult to take pictures and videos when you can't see what you're trying to capture.
The other problem with the camera is the shutter button on the Right side. It is very mushy feeling and kind of hard to press. You have to press the button halfway to auto focus and then all the way to capture the picture.
Video
In addition to capturing still images, you can also use the N85 to take videos.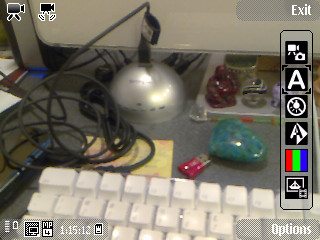 Like the still image display, the video display shows you the necessary information.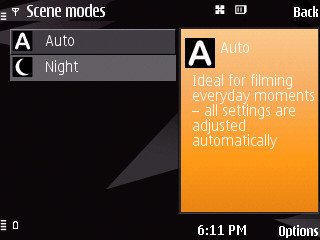 There is even a night shooting mode.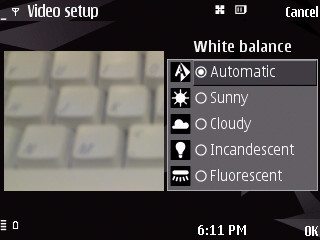 And White balance settings.
Capturing video suffers from the same problems that I encountered while capturing still images. Hard to see viewfinder outdoors and mushy capture button. The capture button isn't as big a deal though as you just have to press it once to toggle the  start and stop of video recording.
The main camera on the back can capture 640 x 480 resolution, MPEG-4 video and the camera on the front records at 176 x 144 resolution using the H.263 codec.
Main camera video sample (.MP4, 11mb)
Not bad video for a cell phone.
Front camera video sample (.3GP, 96kb)
Typical grainy low resolution video.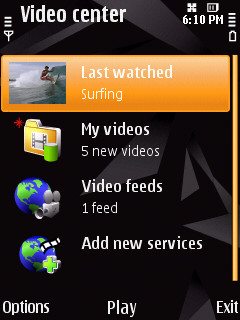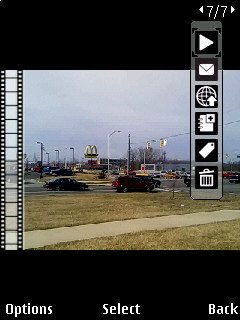 You can watch videos on the phone and find other videos to watch too.
Music
The N85 has a nice set of audio programs too.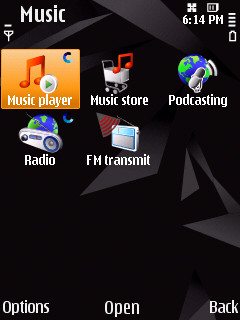 There's a digital music player for your .MP3 files, a Podcast player, FM and Internet radio players and even a nifty built in FM transmitter.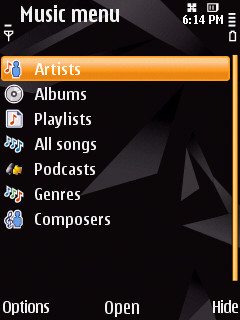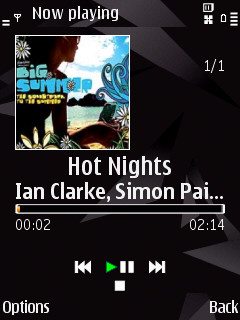 Music can be copied to the microSD card and organized into folders for artists and albums. Music sounds pretty good through this phone and I like that it has a standard 3.5mm headphone jack.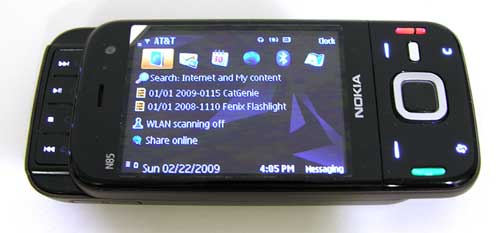 It's also cool that you can turn the N85 into a music player by sliding the display down (to the Right while in landscape mode) to reveal special music control keys.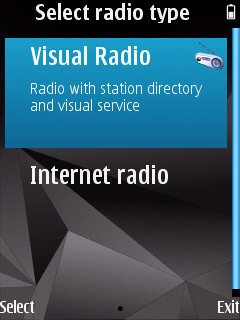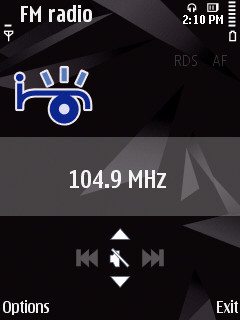 If you enjoy listening to FM radio, you can do that too. You have to plug in a set of earbuds or headphones though in order to tune stations though. It uses the headphone / earbud wire as an antenna.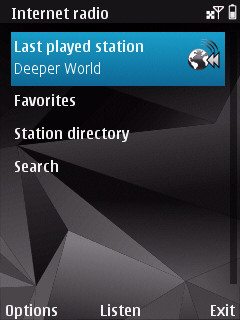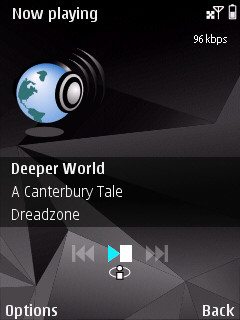 If you are more inclined to listen to streaming Internet radio stations, you're in luck. There's an app for that too. It can stream using your phone's data connection, or via WiFi. There is a station directory based on genre, or you can add your own station address manually.
Games
This little phone can play games too.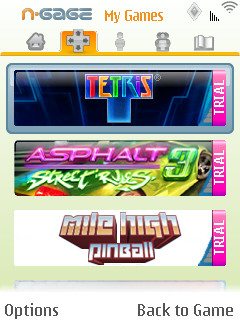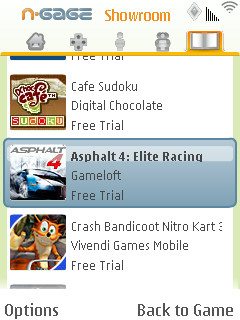 There is a large selection of trial games that you can install either on the device itself, or on the microSD card.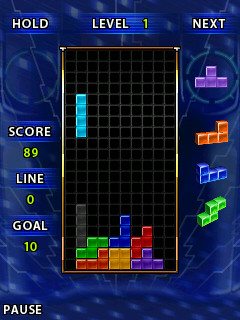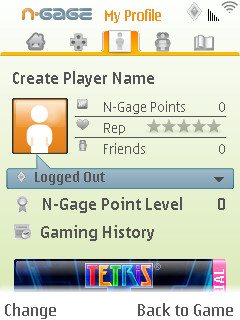 The games are pretty fun and are great for wasting time while waiting in a checkout line. I tried several, including the oldie but goodie – Tetris.
The Nokia N85 makes a great little media device with its built-camera, camcorder, music player, FM radio, streaming internet radio player and games. You definitely won't be bored with this phone. My only complaint is with the shutter button and even that isn't a major complaint 🙂
The next part of my series on the Nokia N85 will focus on:
Built in applications
Wrap up