We use affiliate links. If you buy something through the links on this page, we may earn a commission at no cost to you. Learn more.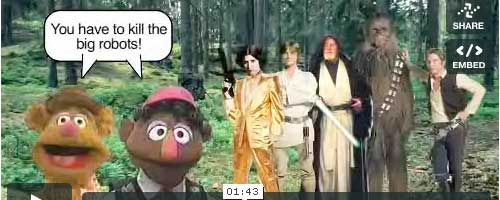 I usually don't post stuff like this, but Claire sent me the link and I about swallowed my tongue laughing. If you're a Star Wars fan, you owe it to yourself to watch this 4 minute video. Trust me…
Originally posted on vimeo.