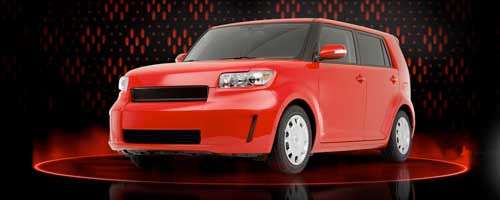 I don't consider myself much of a car person. I mean I drove the same GMC Sonoma little pickup truck for 15 years till I bought my current car; a 2006 Mazda3 5 Door, 2.5 years ago. But if I was in the market for a new car, I might be tempted by this new Scion xB because it has some cool gadgets installed:
Navigation System: Touch screen Audio Visual Navigation (AVN) headunit with flash memory, voice recognition, MSN Direct, and Bluetooth® capabilities
Connectivity: Advanced AVN headunit comes with USB, SD card, and iPod® connectivity
Entertainment: The Pioneer AVN headunit is satellite radio and HD Radio® ready and will play DVDs and iPod videos when the vehicle is in park
Customization: User can customize the 5.8 inch high-resolution WVGA LCD touch-panel display and choose from over 32,000 colors
Only 2,500 have been manufactured and the price starts at $17,493 for manual and $18,443 for automatic.
What is your ultimate gadgeteer car?