The Gadgeteer is supported by readers like you! If you buy something through links on our site, we may earn an affiliate commission at no cost to you. Thank you! Learn more.
Update on new car shopping…
The shopping is over and a purchase has been made! I bought a
2006 Copper Red Mazda 3 5 door. It's my first car in 15 years. It
feels a lot different than driving a little pickup truck. It's
extremely zippy and has a special sport transmission. It also has a
6 disc CD changer and sun roof. The radio is Sirius satellite
ready, so I think I'm going to splurge (again) on the tuner and
switch over from XM.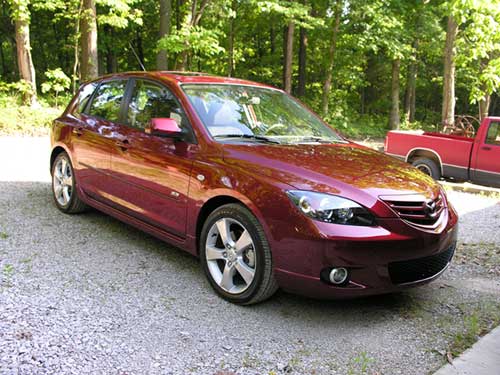 The only problem I foresee is trying to figure out how to get my cat Max from sleeping on top of it. He always slept on the hood of my truck and I think he thinks that I just upgraded him to a new bed…