We use affiliate links. If you buy something through the links on this page, we may earn a commission at no cost to you. Learn more.

Palm's press conference at CES (Consumer Electronics Show) in Las Vegas just ended a few minutes ago. Since they originally announced this "New-ness" event, quite a few people have been speculating that their announcement would be underwhelming at best. We've been hearing that Palm has been down for the count for months now. As a long time Palm fan and user, I know I've grown bored with them over the past couple of years, but I continue to go back to the Treo or Centro time and time again. Their phones (Palm OS) feel like an old friend to me and I couldn't help but keep my fingers crossed for the past few weeks while I waited like all of you to hear what they would be announcing. Well, I don't know about all of you, but I'm really excited about the Palm pre (the name is completely lame though…). So long Palm OS and hello Palm webOS!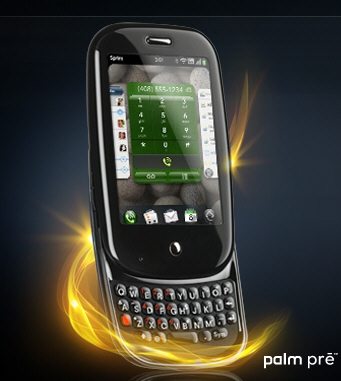 The phone looks great and I'm so happy that they included a slide out keyboard. Touch screens are great, but I likes me some keys. 🙂 Here are some specs (scraped from other sites since Palm hasn't updated their own site yet).
New TI processor with laptop-like performance
EVDO REV. A (Sprint)
3.1 inch 320×480 display
WiFi
Bluetooth 2.0+ (with A2DP profile)
GPS
8GB integrated memory
3 megapixel camera with LED flash
3.5 mm headset jack
Slide-out QWERTY keyboard in portrait mode
Accelerometer, light, and proximity sensors
Trackball ala Blackberry
There is no word on pricing yet, but it will be available sometime in the first half of this year (I hope sooner, better than later) and will sell first through Sprint. I was really hoping it would come as unlocked GSM or Verizon first. I would seriously consider jumping ship from AT&T to Verizon for this phone, just from what limited info  I've seen so far.
What do you guys think? Is there room for yet another mobile OS? Can Palm webOS compete with 'old' Palm OS, Windows Mobile, RIM, iPhone, Android and Symbian? Are you as excited about the Palm pre as I am?