We use affiliate links. If you buy something through the links on this page, we may earn a commission at no cost to you. Learn more.
I'm sure that most of you have heard that wearing a copper bracelet can help you if you have arthritis. Supposedly wearing magnets can have the same effects on pain. Then there are those pads I've seen advertised on TV that you stick to the bottom of your feet to pull out all the toxins in your body. What do you guys think of these types of products? Are their claims just a bunch of hooey? That's what I wondered when I was approached to try the Power Balance performance boosting hologram stickers.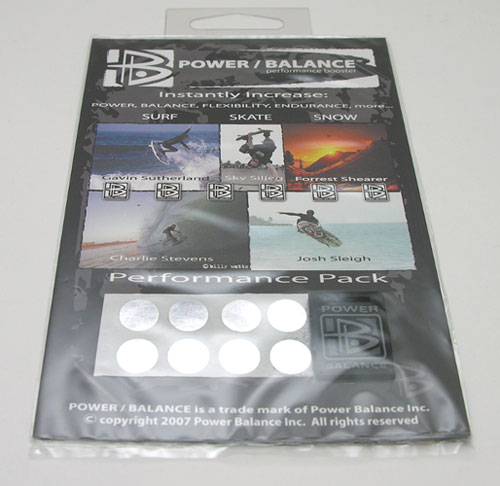 For $39.99, you get a package of 10 foil stickers, that you can stick on your body. Each sticker is approximately the same diameter as a AAA battery.
What are they and what are they supposed to do for you? According to the packaging, these stickers are programmed with data that reacts with your body's energy field to enhance performance. They are supposed to increase balance, energy, endurance, power, focus, flexibility, stamina, relaxation and more. They also claim to reduce stress, chronic pain, motion sickness and more. Wow, those are a lot of claims for a little bitty sticker…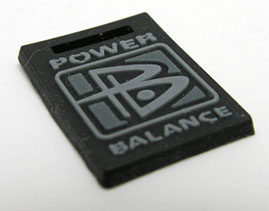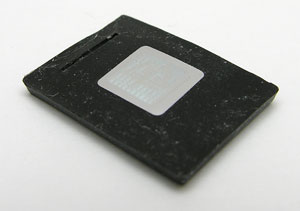 One of the stickers is affixed to a little rubber tag. You can sew this tag into your clothes, or wear it around your neck.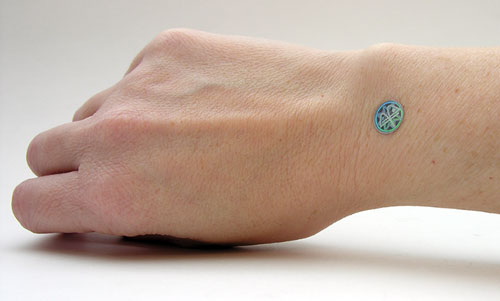 I opted to stick one of the discs to my wrist and have been wearing it for the past 2 days. So far I've not noticed any benefits or ill effects. I slept as good as I've always slept, woke up just as groggy as I always wake up. Didn't feel any more or less energetic walking and down the stairs at my day job, and don't feel any more focused than normal trying to write this article. So I guess you can say that I'm not impressed… But I do have an open mind, so I'm going to see if I can talk a co-worker into trying the Power Balance hologram stickers for a few days. She had a car accident and has chronic back pain. It will be interesting to see if they do anything for her. If she does agree to try them, I'll report back with the details.
What do all think of this product and similar ones? Any stories you would like to share?