We use affiliate links. If you buy something through the links on this page, we may earn a commission at no cost to you. Learn more.
Are you content to use the keyboard that shipped with your desktop computer? I've been totally happy with the keyboard included with my iMac, but that doesn't mean that I wasn't ready to test the celesta keyboard from moshi when they asked if I would like to review one. I mean, it wasn't hard to say yes after seeing its sleek lines and aluminum frame.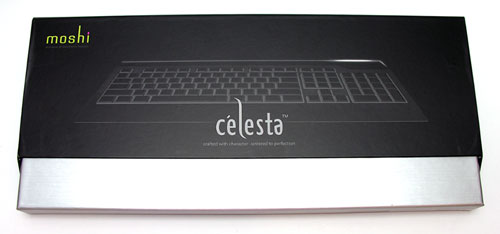 Compatible with Macs, PCs and Linux computers, this keyboard comes packaged in an impressive display box. Very Apple-like in my opinion.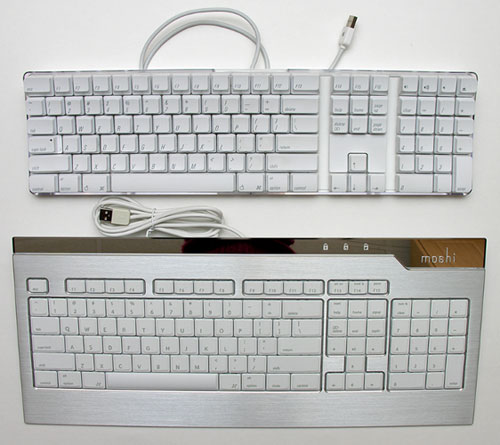 The first thing I did after opening the box was to compare this keyboard to my Mac keyboard. As you can see, it has a larger footprint (18.1″ x7.6" x 1.0 " (46 x 19.5 x2.5 cm)).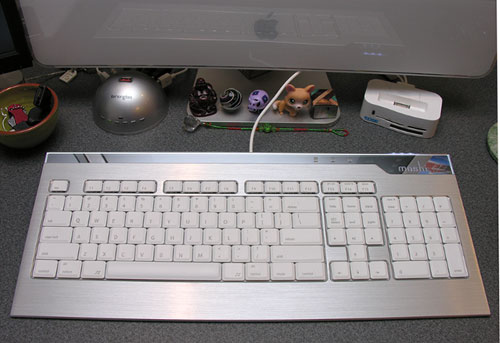 The top shell of the celesta is a thick sheet of brushed aluminum, that gives it a very sleek and modern style that works well with my iMac.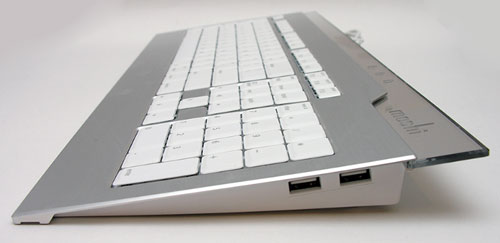 It has an ultra slim profile, which is designed to provide a more ergonomic position for wrists.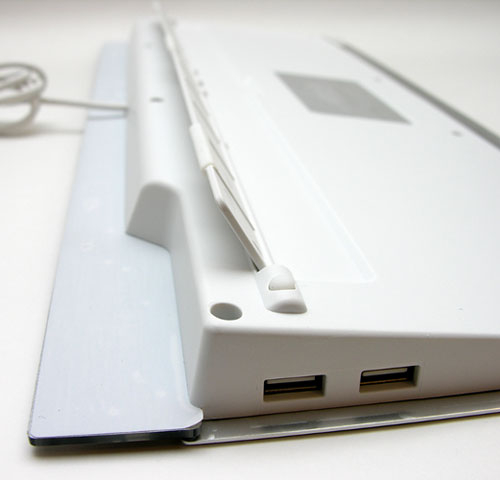 If you prefer more tilt to your keyboard, you can snap the elevator bar in place, to raise the back of the keyboard from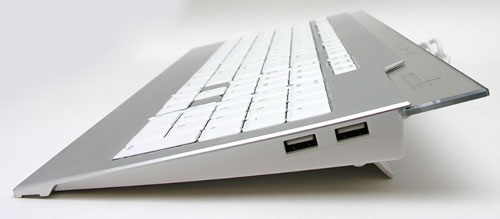 On the Right side of the keyboard, you will find two USB 2.0 ports.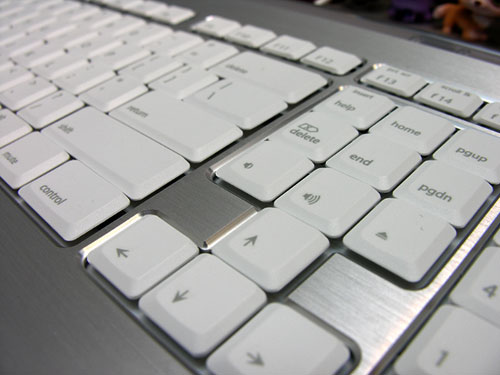 The keys on the celesta are not typical desktop computer keyboard keys. These keys are very flat and more in line with what you find on laptops. While the keys are full size, they do have a narrower pitch (closer together) and have less travel (distance that the key depresses when you press it) than typical desktop keyboards. The keys are rated for a 9 million stroke lifespan, so it probably won't wear out before your fingers do ;o)
The layout of some of the keys caused me a bit of adjustment when first using the celesta. The volume adjustment buttons are located in the navigation section instead of the number pad section. The location of the delete key also caused me a little pain at first as well. Of course, as with any new input device, there will be a bit of a settling in phase to deal with. After using the celesta for a few days, I became comfortable typing with it, but ended up going back to my original Mac keyboard because I just prefer keys with more travel and not so flat on top.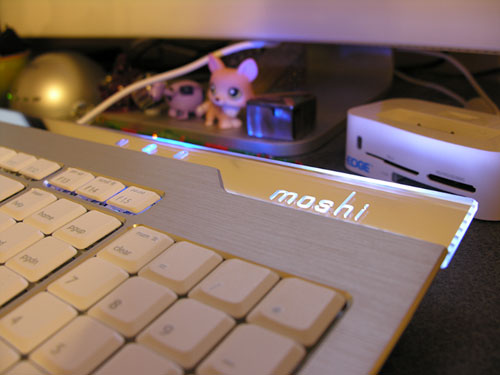 The style and eye candy of this keyboard gives it some pizazz. The back edge is a mirror, with a Blue backlight, that causes the moshi brand name and other indicators to glow. It looks pretty cool when the lights are dimmed in the room.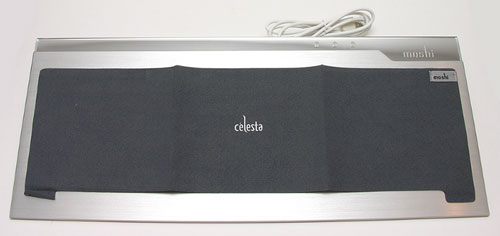 It even comes with a suede / microfiber type dust cover. This is a nice add-in as you'll probably use it to polish the dust and finger smudges off the mirrored surface from time to time.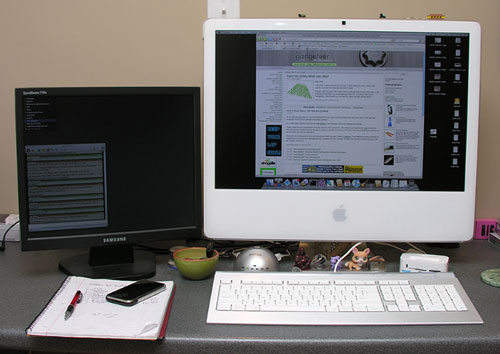 The moshi celesta is a stylish keyboard that fits in wonderfully with Macs and other computers. It doesn't really do anything over and beyond what your stock keyboard will do, but if the $120 price tag doesn't frighten you away and you want a keyboard that is both slim and sexy, this one fits that criteria perfectly.