We use affiliate links. If you buy something through the links on this page, we may earn a commission at no cost to you. Learn more.
At this point in my life, I'm going through a Zen phase. Zen is all about relaxing and de-stressing. My biggest cause of stress is clutter, so as a result, I'm trying to get rid of all the things that cause clutter and disorganization in my life. As The Gadgeteer, probably the main sources of my clutter are all the cables and AC adapters that I have scattered about for my various devices. One solution to my mess of cables and wall warts comes from Gomadic. Their new QuadCharge Universal Charging Station allows you to charge four devices in a tidy manner that only requires the use of one wall outlet.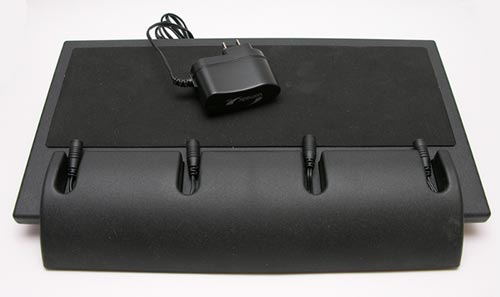 The station is made of Black plastic and has a footprint of 14 x 9.5 x 2.5 inches.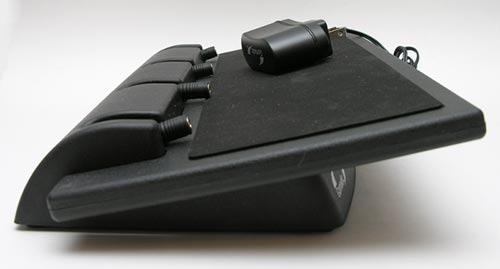 A neoprene mat is affixed to a raised shelf to keep your gadgets from sliding around while they are being charged.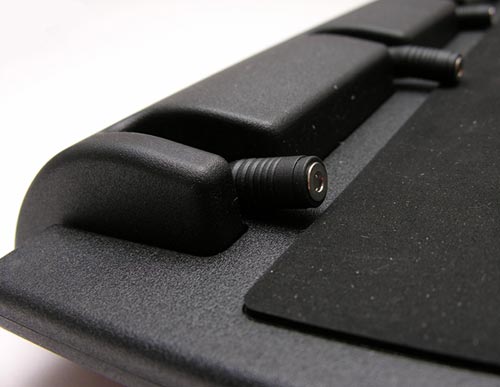 The QuadCharge station has four separate sockets that can accommodate one of the wide variety of available Gomadic TipExchange Tips. If you already own a Gomadic charger, you probably already have some tips that will also work with this product. The QuadCharge station does not come with any tips, so you have to purchase them separately for $5.95 each.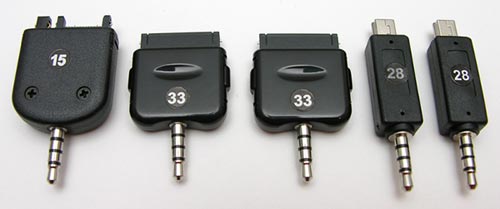 I was sent charger tips for the Palm Treo, Apple iPod and mini USB chargeable gadgets such as the HTC TyTN. If you have a gadget, chances are that Gomadic has a compatible tip for it.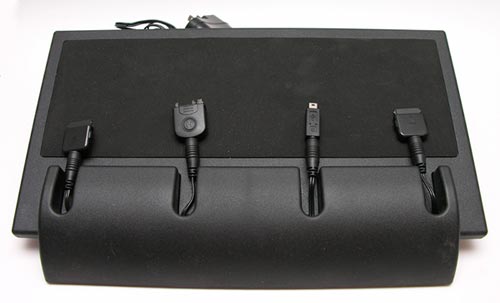 The tips can be easily and quickly attached to the four available sockets in any order that you desire.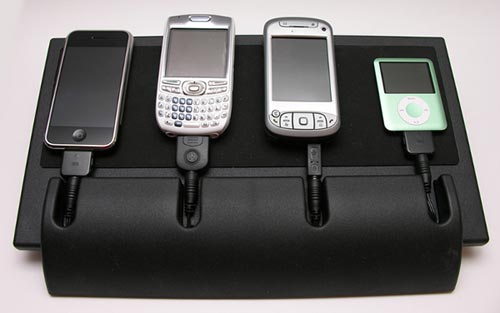 I tested the QuadCharge station with my iPhone, Treo 680, HTC TyTN and iPod "fatty" (review coming soon!). The TipExchange tips all fit securely into the charge sockets of each gadget. To charge them, all I had to do was plug in the attached AC adapter. That's right, just one adapter is required to charge all four devices. This means you only have one cable, not four of them, that end up tied in knots. All four devices charged at the same time as if they were all plugged in separately.
By purchasing tips for all your devices, you can easily swap them out when needed. One update I'd like to see with the next version of this product, would be a small drawer to hold any unused tips. I'd also like to see the cord for the attached AC adapter to be longer. It's only about 46 inches long, which seems a bit short.
The QuadCharge Universal Charging Station from Gomadic is definitely a handy tool that can help you organize and de-clutter your office. If you're also trying to find a more Zen-like existence, this product might be perfect for you.
Questions for all of you
What products do you use to organize your gadgets / life? Share your solutions with us by commenting on this review…