We use affiliate links. If you buy something through the links on this page, we may earn a commission at no cost to you. Learn more.
I stood in line at the post office this afternoon to ship the Sony Ericsson w810i phone off to Isreal to the winner of last week's give away. My Treo 750v helped me kill the 30 minutes or so that I had to wait till my turn at the counter. At the moment, I'm hooked on a game called Tilelander.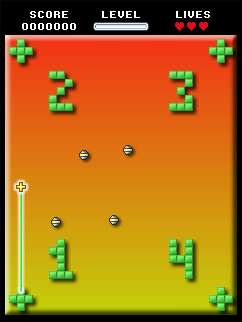 I like this game because you can play it as either an action game or a puzzle game. It's available for $14.95 for Windows Mobile Pocket PC and Smartphone, as well as Symbian devices.
I also used a freebie app called PocketPuTTY, which is a free, open source SSH client for Pocket PC. SSH stands for Secure Shell. It's a way to login at the shell level to a server. Yeah, I'm a little bit of a Unix geek. Go bash! ;o)
Last but not least, I listened to some voice mails. Who else would like to be able to see info about their voice mails before listening to them ala iPhone? Are there any Windows Mobile or Palm OS services / apps that allow this? If so, let us know.
Check back tomorrow for my 2nd free phone give-away. I'm still trying to figure out a fun little contest for the i-mate JAQ3. Hopefully I'll dream up something good tonight.