We use affiliate links. If you buy something through the links on this page, we may earn a commission at no cost to you. Learn more.
Name: Nelson Pereira
Location: Portugal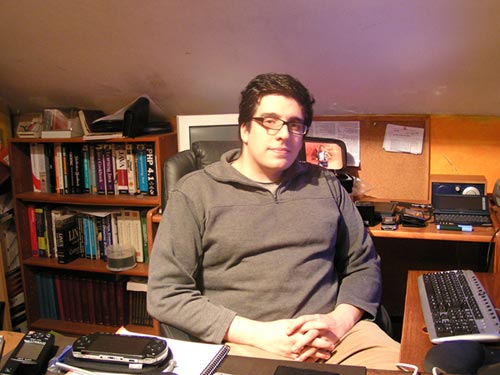 Hi! My name is Nelson Pereira and I'm 27. I live in Portugal near Porto(Port wine anyone?). I'm a swim teacher and a Network engineering student. In my (very rare) free time I like to do some photography. You can see some older pictures here: http://community.webshots.com/user/glitchmaker. Now let's speak of gadgets. To me gadgets are like toys, and boy, how I like to play. Every time I see a new gadget I have two questions in mind. 1) Can I afford it and 2) What excuse do I need to give myself to buy it. With that said my list of gadgets is long (but not much):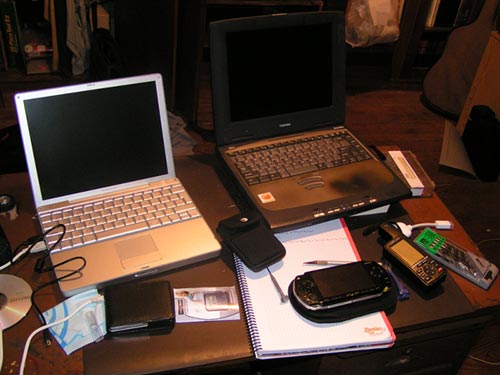 Lets start with computers:
Compaq presario CDTV 528 running SuSE Linux (donated to me)
Toshiba Satellite 1710 CDT (6 year and still kiking, my first laptop)
Dell OptiPlex GX240 with LG Flatron 1510 touch screen (serving as MythTV media center)
Apple PowerBook 12" G4 1.5 Ghz
Generic AMD 2400+ with a Samsung 959 NF 19" CTR (this where I type)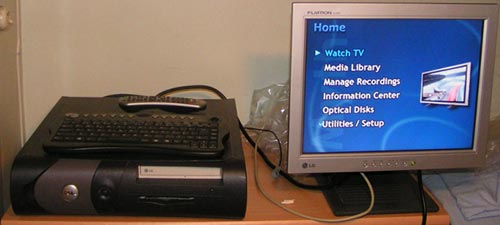 PDA's:
HP Jornada 720
Palm Tungsten T
Apple Newton MessagePad
Matsucom OnHandPC
Xircom RexPro (to use with the Jornada)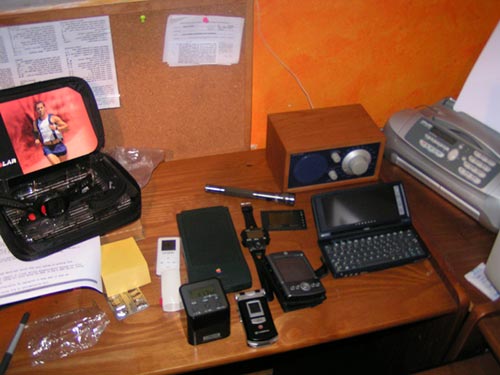 Media Players:
Welltech mp3 alarm Clock
Apple Ipod 20Gb 3rd Gen (the gorgeous)
Nano ripoff 512mb
SMC Wireless audio Adapter
Portable game Consoles:
Nintendo Gameboy pocket
Nintendo Gameboy Advance
Sony Playstation Portable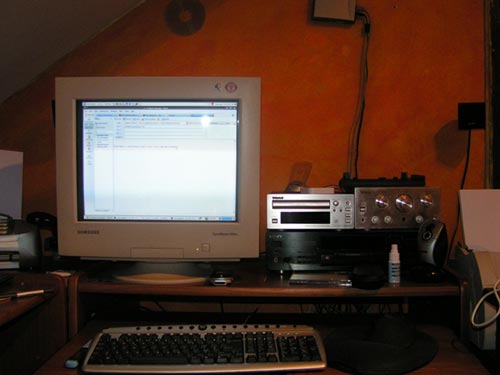 Random gadgets:
Belkin Anywhere Power Inverter
Magellan GPS 320
Polar S625X training Computer
Tivoli Audio Model one (the best radio (my) money can buy)
Bluespoon AX Bluetooth headset (earset)
SonyEricsson V800 Mobile Phone
MacFer 5 Led Lamp (everybody loves LEDs)
ColdHeat Soldering Iron
Wifi Detector
Minolta Dimage Z1
Hope you enjoy my little list of gadgets. I still don't have a laser pointer because I want a green or blue one…:P But gadgets means nothing if do not do anything more with the other. Always try to think you can do for other and no the opposite. So I send the best regards to everybody from sunny Portugal and as we say here: Até Breve! (see you soon).

Read other featured gadgeteer stories, and send in YOUR story / pictures
for posting! If your story is posted, you'll receive a Gadgeteer Tshirt.