I am now in Las Vegas! The flight out here wasn't too bad except that I was in the very last row of the plane and was stuck between two very large guys. I felt like a Julie sandwich. If that wasn't bad enough, one of the guys was a sneezer and one was a snorer. But I survived and am now settled in my hotel room, so all is good :o)
I'm staying at Bally's this year. I've never stayed at this hotel, and so far it seems nice enough. Check out my room…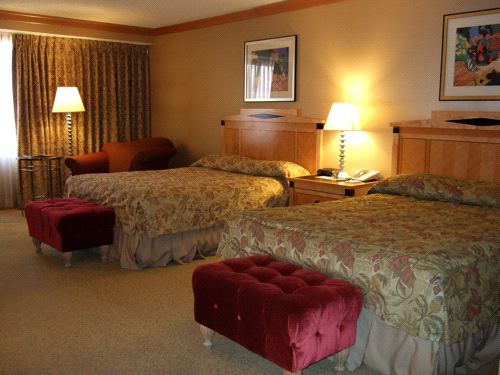 Nice and spacious.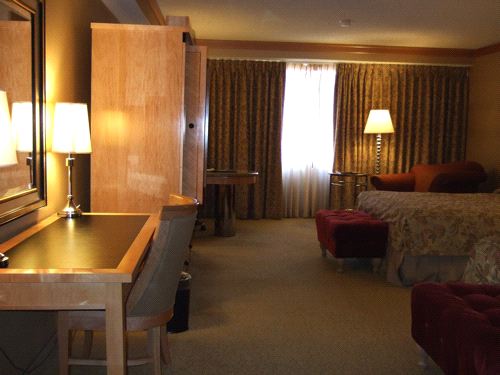 With an extra table…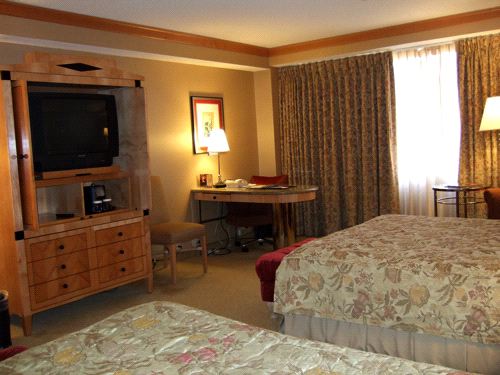 And back in the corner, there is a computer desk with a retractable Ethernet cable. Too bad they charge you for internet service. $11.99 / 24hrs.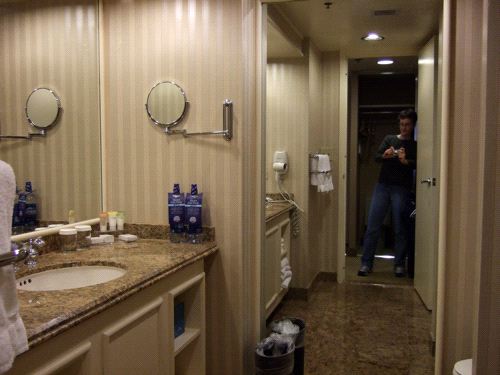 Even the bathroom is nice :o)
Ok, I'm starving, so I'm going to go explore downstairs, get some food and in a few hours I'll be going to Party #1: Digital Experience. Let the march of the gadgets begin!