We use affiliate links. If you buy something through the links on this page, we may earn a commission at no cost to you. Learn more.
No sooner has the wrapping paper from Santa's presents to all good little gadgeteer boys and girls been shredded, that a new slew of goodies is unveiled for them to drool over. That's right, it's time for the 2007 Consumer Electronics Show (CES) in Las Vegas, Nevada. I made the trip out to the mecca of all things gadgety and will be bringing you all the yummy details as the show unfolds.
Sunday
The alarm clock woke me up at 5:30am EST and after a shower and finalization of my packing, I was in the car and on the way to the airport. One hour later, boarding pass in hand, egg McMuffin and Diet Coke in my belly, I settled in to wait for my flight to board.
The flight from Indy to Vegas wasn't too bad except that I was in the very last row of the plane and was stuck between two very large guys. I felt like a Julie sandwich. If that wasn't bad enough, one of the guys was a sneezer and the other one was a snorer. Despite those hardships, I survived and arrived on time in Las Vegas. After I retrieved my bags, I was herded like a Holstein into the Taxi waiting corral. Luckily it only took about 15mins to run through the loops and after a quickish cab ride, I arrived safe and sound at my hotel.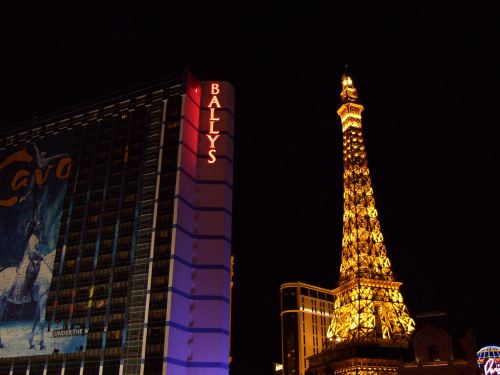 I'm staying at Bally's this year. I've never stayed at this hotel, and so far it seems nice enough. Check out my room…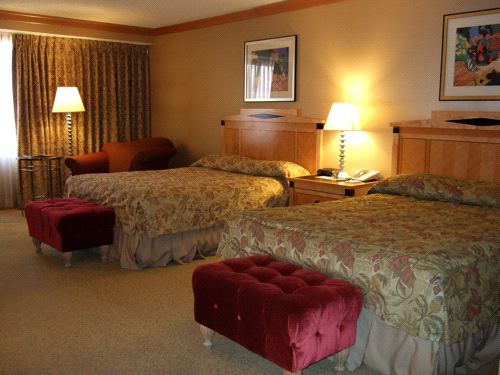 Nice and spacious.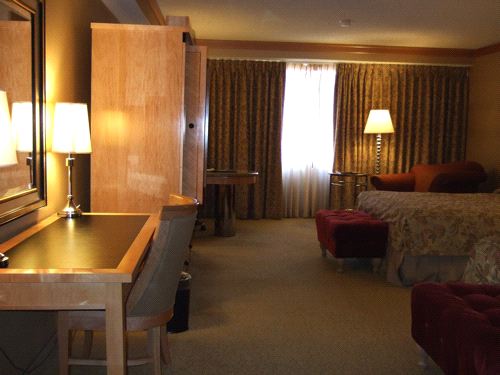 With an extra table…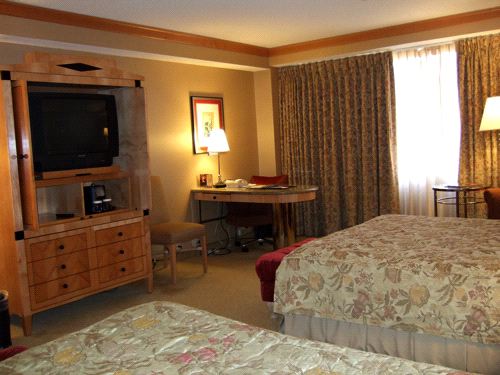 And back in the corner, there is a computer desk with a retractable Ethernet cable. Too bad they charge you for internet service. $11.99 / 24hrs.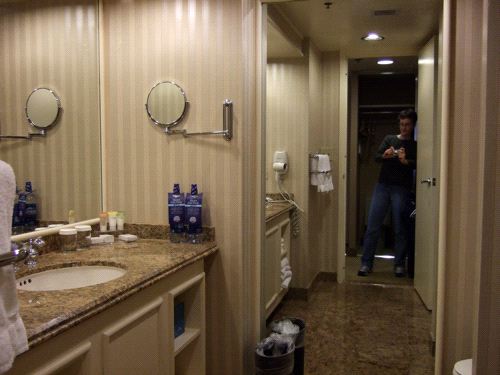 Even the bathroom is nice :o)
At this point I was starving, so decided to explore the casino floor and get some food. I had a couple of hours to kill before CES Party #1: Digital Experience anyway. In true Vegas tradition, I opted for an all-you-can-eat buffet: The Big Kitchen. It was actually quite good. Not huge like some of the buffets at other big hotels that I've had in previous years, but good food. The Macaroni and Cheese brought back childhood memories of the way my Grandma used to make it. Good stuff!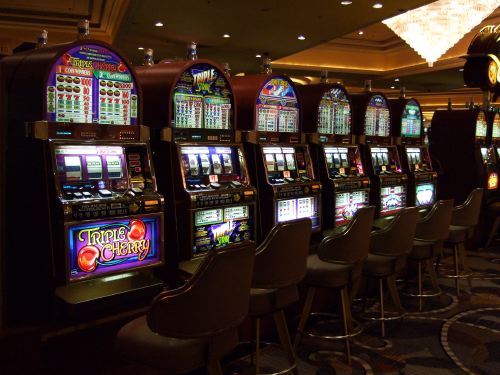 On the way back from eating, I decided to sit down at one of the slot machines and try my luck. I'll admit that I'm *not* a gambler. Typically $25 is my limit when I visit Vegas. Yeah, pretty lame huh? This time I was even more frugal… I stuck in a $5 and started pressing the buttons. Immediately I was up $7. Wow! Then I was down to $2. Then back up to $9 and back down to $3. Once I got back up to $10, I cashed out. I was quite surprised to see a ticket come of the machine instead of tokens. No more tokens? How sad…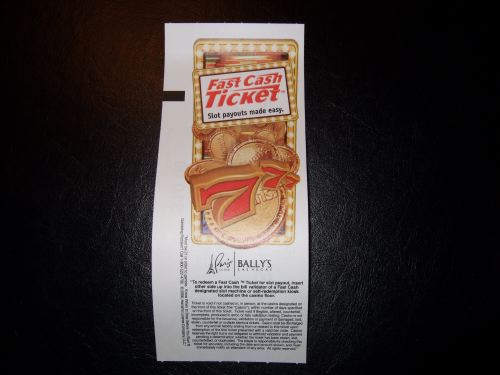 It was about time for the Digital Experience party to start, so I headed outside to walk over to Caesar's Palace. The cool thing about Vegas is that there are special overhead foot bridges and motorized sidewalks that span over the busy roads to connect the hotels.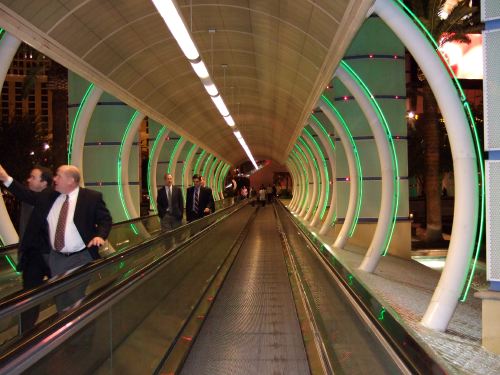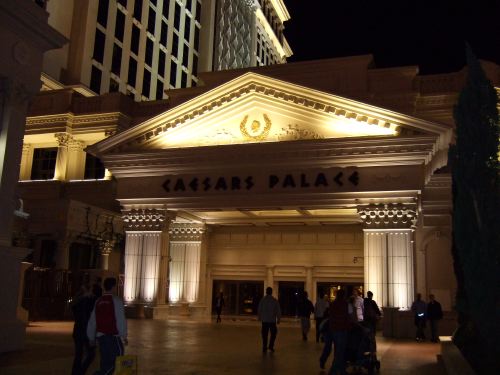 A few minutes later I walked into Caesar's Palace. It still amazes me how over the top the hotels are in this town. Check out the huge fountain that greets you as soon as you walk in the door.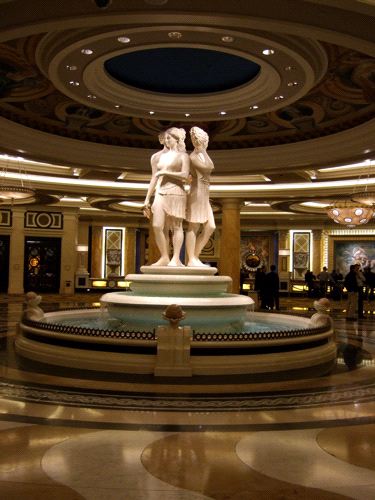 I made my way through the casino and towards the pool area. On the way, I don't know what came over me, but I sat down at another slot machine and fed in another $5. I didn't like this game at all, it wasn't a simple slot machine and I after a few minute, I wanted to just lose my 5 bucks and get myself to the gadget show. But just when I thought I had lost everything, I pushed the button and won back all my money again… plus 25 cents. Wheeeee ;o) Hey, I'm up $5.25 total so far. Can you tell that it doesn't take much to make me happy? ;o)
Ok, time for business… Some more walking bought me to the party.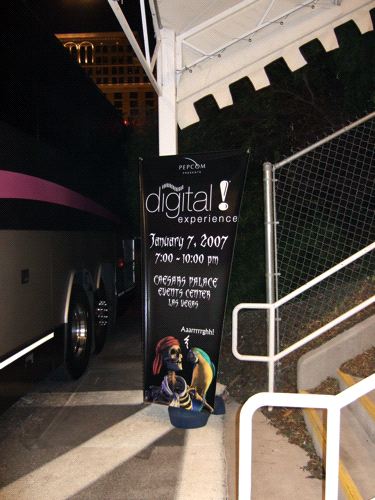 It's a pirate theme… arrrrrrrrrrr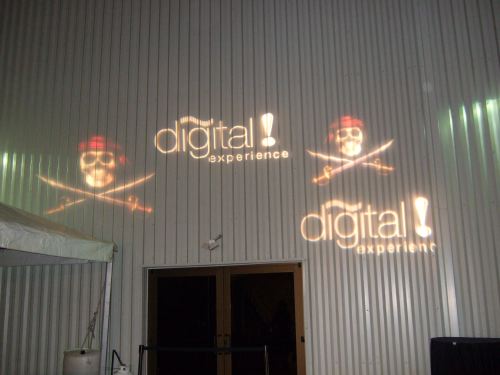 I got my badge, picked up a nice canvas tote bag to hold all the press releases and swag that I would be picking up, and headed towards the exhibitors area. Darn it! Wouldn't you know they were serving free food here. Oh well. Here's some info on the products that looked new and interesting…
The first booth that caught my eye was DLO's (Digital Lifestyle Outfitters). They were showing a new iPod speaker systems called the iBoom. It's a travel system with a built in clock that comes in White and Black. I really liked the Blue backlight. I've been promised a sample after the show, so I'll have a review in the near future.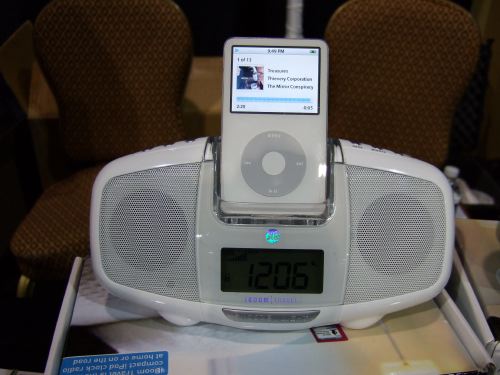 My eyes also zeroed in on the PowerBug which is a small AC charging adapter for the 2nd gen iPod Shuffle. They actually gave me one of these to take with me, so review soon!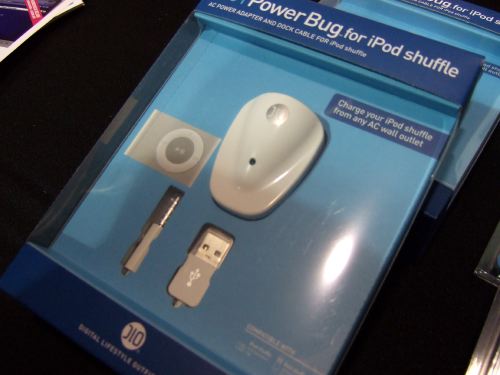 I then turned around and almost thought I saw Johnny Depp. False alarm, just a look-alike in a pirate suit. He was a good sport and let me take his picture.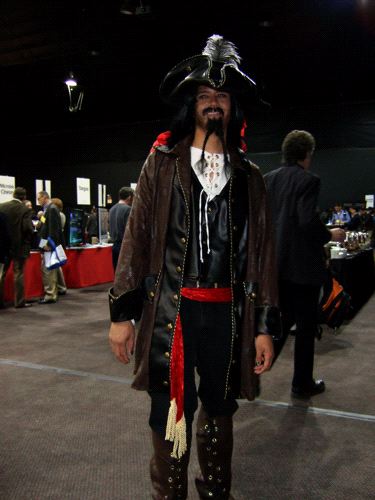 Next up was a product from Fujitsu called the ScanSnap. It's basically a color scanner that can scan 18 page per minute. Who cares you might be thinking… Well what makes this scanner cool is the fact that it scans in duplex. In other words, it scans both sides of the page. No flipping required. Nice huh? I thought so too.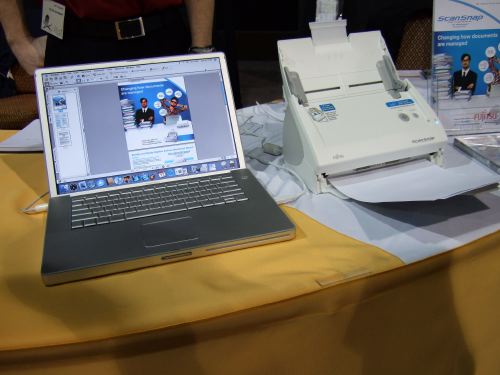 Then I came to the Interlink Electronics booth. They were displaying the Onyx Remote.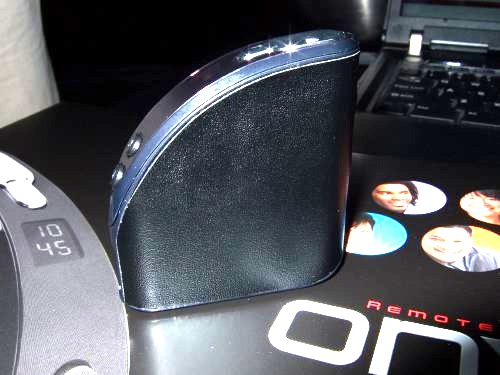 The Onyx is a wireless (2.4GHz) presentation remote that has a built in laser pointer and clock. But the best thing about this product in my opinion is the shape of the leather covered module which allows it to fit naturally and comfortably in your hand.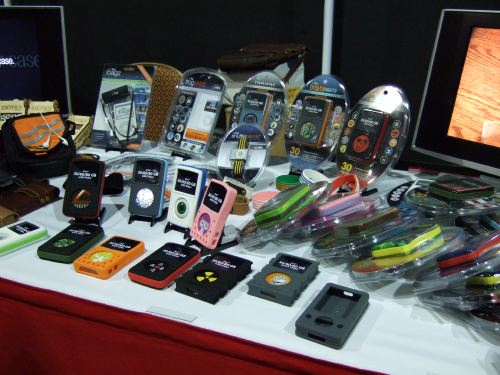 The folks from ifrogz where there with their highly customizable iPod cases. Since the last time I took a look at their products, they have some out with even more. They even have new iPod shuffle holder wrist bands. Fun stuff.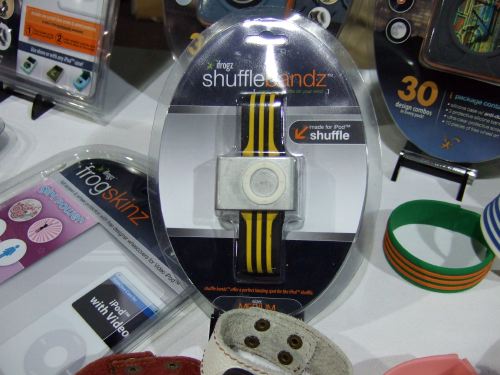 I almost walked by the next booth without stopping. At first glance, they were displaying several digital photo frames. I've reviewed several such products over the years, and while nice, they haven't been the type of product to make my heart beat faster. I stopped for a closer look at one of their larger frames. I almost thought it it wasn't a digital frame at all, but that it was just for display and had a printed static image on it. Then the image changed and I was really blown away.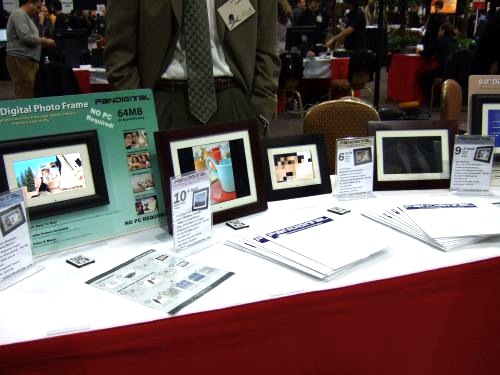 The company is Pandigital and their 10″ digital frame is fantastic. I've never seen such a bright, smooth, picture from a digital frame. It also has a 6 in 1 card reader built in and according to the president of the company, scheduling and other time related features. All I can say is that I really want one of these frames. The 10″ is supposed to be approximately $250 when it becomes available the middle of February.
Another booth, another iPod accessory! This time it's iLuv with their new line up of speakers incorporating what they are calling BluePin technology.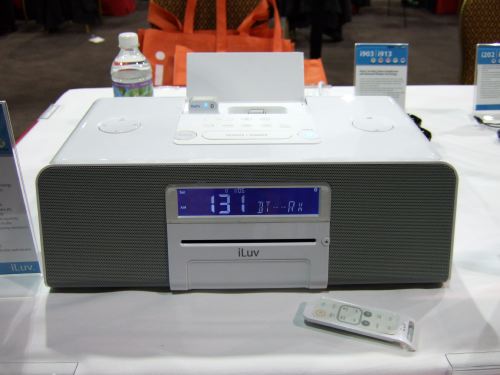 BluePin allows you to wirelessly share personal music content from any MP3 player, laptop or mobile phone that is equipped with Bluetooth.
I joked with the guys manning the booth telling them that iLuv hasn't shown The Gadgeteer any love because they never respond to my emails requesting to review their products. We'll see if they do now :o)
I know you're going to think that all I am interested in is iPod related products… because here are some more. This time from Altec Lansing.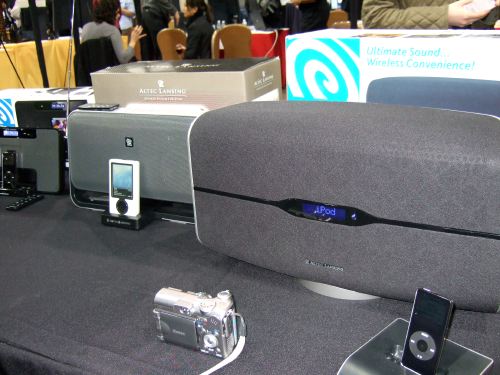 Hey look, they even make speakers for the Zune! But the system on the right caught my eye first. It's the M812, which is a wireless speaker system.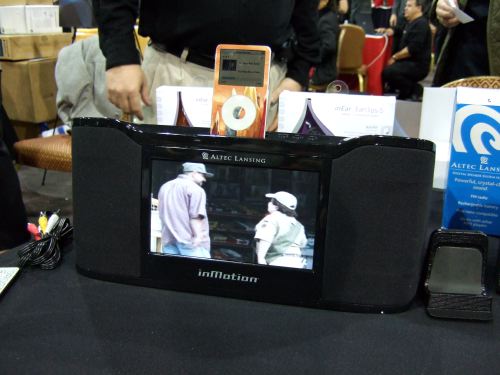 The inMotion iMV712 looked equally yummy with it's 8.5 inch color display for watching iPod video content.
I'm saving the best for last… OQO was there with their next gen ultra mobile PC. Remember when I reviewed their first model? Well this one has an answer to all my complaints.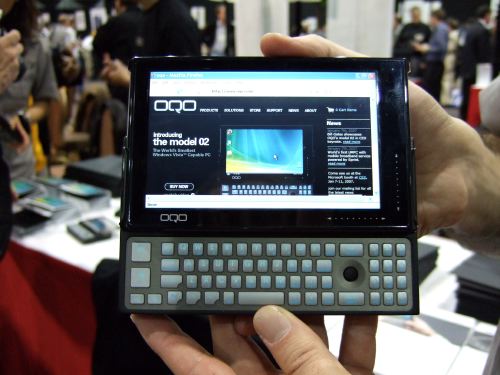 The Model 02 looks super sexy with its shiny black case. It reminds me of the Sony PSP in a way. Besides outward appearances, it's now powered by a 1.5GHz processor, has built in EVDO with Sprint, a better keyboard, better track stick and the screen is spongy any more. Yay! Now if only it ran Mac OS X! ;o) Just kidding… (not really)…
The Digital Experience show was a good time. It wasn't huge compared to what I'm going to see on the regular show floors the next 2 days, but it was a nice lead in. My 2 fave products of the night were the digital frames from Pandigital and the OQO.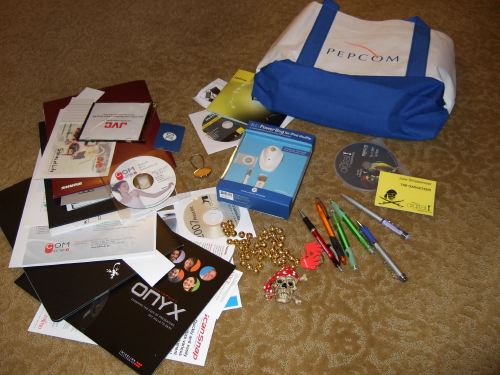 Here's a shot of the booty I came back with… Nothing super exciting, but a nice haul for 1hr of walking around. And now I'm off to bed as it's 2:19am my time. More tomorrow!