This is the second Nano sports armband review I've done. The first review was on the Nike Sport Armband which has done an excellent job holding my Nano during my running. That being said, my initial impression of the Speck Active-Sport armband for the first generation Nano was that it was too big and bulky. But after using it several weeks it has grown on me enough to replace my Nike armband. An added bonus of the Speck armband is that it includes a sensor pouch to hold the Nike+ sensor.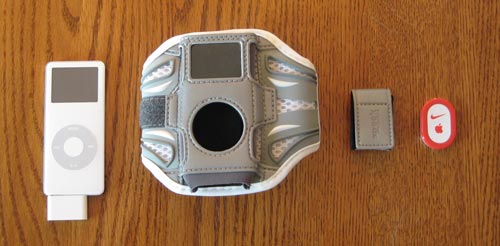 The Speck Active-Sport armband is well made and constructed of lightweight mesh material. The pocket that holds the Nano is constructed of a sturdy reflective material and is lined with a soft form-fitting sleeve. The armband itself is also reflective and held securely in-place by velcro.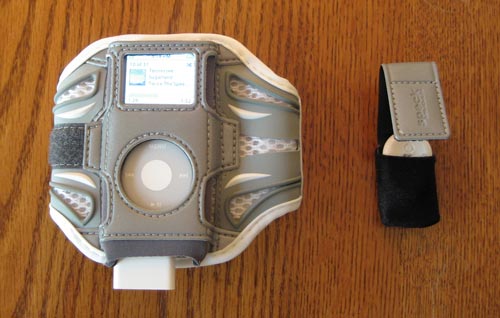 It is specifically designed to safely hold the first generation iPod Nano during exercising (there is also a iPod video and second generation Nano armbands available from Speck). As with the Nike armband, I'd recommend this armband for running, cycling, hiking and the like but would not use it while weightlifting. The armband is not ideal for that type of arm movement.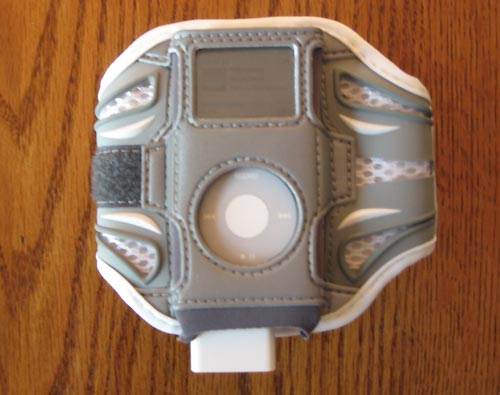 The Nano slips into the top of the Speck armband where the form of the soft elastic inner lining holds it snugly in-place. The inner sleeve gathers at the bottom keeping the Nano from slipping out through the bottom. The opening at the bottom allows the Nike+ transmitter and earbuds plug to connect to the Nano. The screen protector is clear and does a good job at protecting the screen.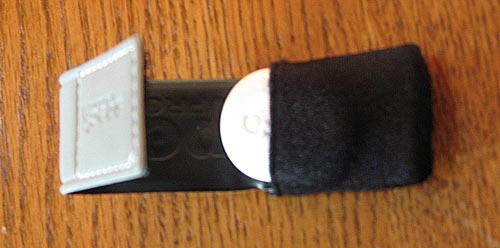 The inside of the armband is soft and comfortable during runs. I'm confident that the armband will stay on my arm and the Nano safely within during exercise. Unlike the Nike Sport, the Speck armband provides some protection from impact but probably not a stumble to the ground or a crash on a bike.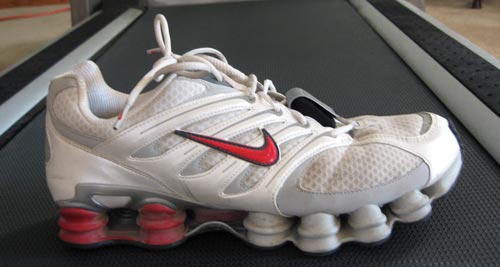 The sensor pouch attaches to the shoe and is held in place by Velcro. It weighs almost nothing and does not affect the weight of the shoe or your stride at all. The pouch is well made and looks like it could withstand all weather conditions.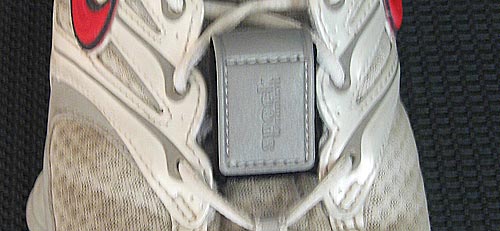 The Speck Active-Sport Armband (plus sensor pouch) is $30 and available in the color seen here. The nicest thing about this combination is that it allows you to use a non-Nike+ shoe and still utilize the Nike+ sensor set.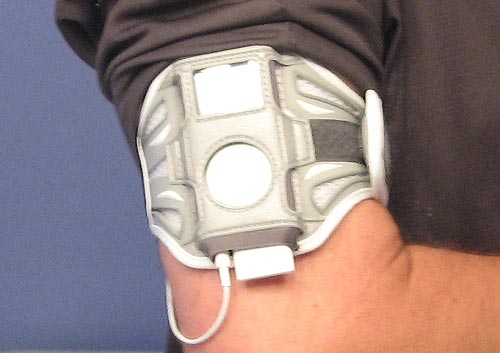 The armband is well made and perfectly engineered for the tasks it was designed for. The only concern I have about the armband is how well it will hold up to being washed. That being said, I would still recommend that if you're a Nano owner who exercises, the Speck Active-Sport Armband is also worth considering.
Product Information
Price:
29.95
Manufacturer:
Speck Products
Retailer:
Speck Products
Requirements:

Apple iPod and Nike+ iPod Sport Kit

Pros:

Play through
Reflective material
Holds Nano securely
Impact protection
Includes sensor pouch

Cons: