We use affiliate links. If you buy something through the links on this page, we may earn a commission at no cost to you. Learn more.
Product Requirements:


A free USB port
Summer is officially here and with it comes the seasonal malaise of knowing
that kids everywhere are off from school…while we, the adults of the world are
still stuck at work. I won't get into the unfairness of it all in this review,
but I am happy to tell you that there are subtle things which can be added to
the workspace that not only reflect where we would rather be, but that are also
guaranteed to merit a co-worker's smile.
Today I'll be taking a look at USB Geek's 
USB Optical Mouse
featuring Homer J. Simpson.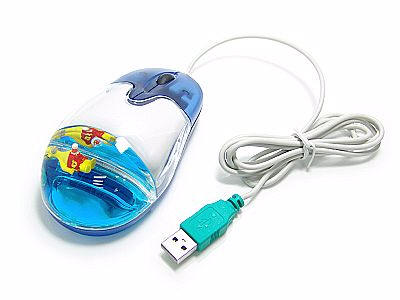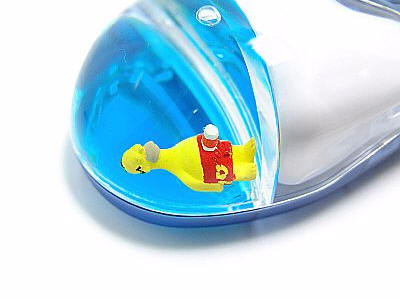 Photos courtesy of USB Geek
Inside the liquid bulb of the palm end, Homer floats with what one can only
assume is a can of his favorite – Duff Beer – perched on his ample belly. Ahhhhh,
that's the life…
Similar to the

Floating Santa optical mouse which I reviewed last year, this mouse is
approximately 4.5" long x 3" wide x 1.5 tall. It has the standard left and right
click buttons, as well as a scroll wheel. Compatible with Macs or PCs and fully
plug and play, the mouse only needs to be plugged into a free USB port for the
user will be up and running.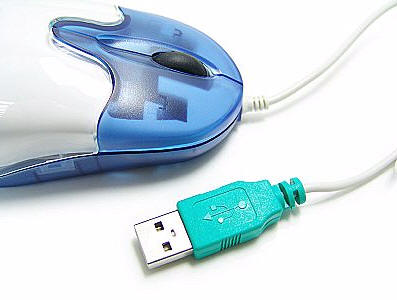 Photo courtesy of USB Geek
It's not shown in the pictures, but the LED on this mouse is red. The mouse
glows solid red when it is being used, and the rest of the time…it flickers
red non-stop like a disco light inside Homer's pool. In a brightly lit office,
this won't seem that annoying, but in a home office it might get old after a
while. I suppose that a side benefit would be that in a darkened room it can
almost serve as a USB powered night light, so some might consider the flickering
a good thing.
Otherwise, this mouse is cute, responsive, easy to set up and guaranteed to
bring a smile. I keep mine handy as a backup for those times when I forget to
dock my rechargeable wireless mouse and it's battery is dead.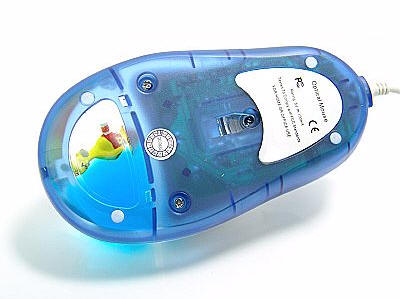 Photo courtesy of USB Geek
If you have been looking for a subtle way to to keep your spirits up as you
toil during the summertime grind, then you should perk your spirits with
USB Geek's 
USB Optical Mouse
featuring Homer J. Simpson.
Price: $17.00
Pros:
Gets your desk ready for summer
Light compact design
Cons:
The constantly flashing red light can be distracting
Product Information
Price:
17.0
Pros:

Gets your desk ready for summer
Light compact design

Cons:

The constantly flashing red light can be distracting