We use affiliate links. If you buy something through the links on this page, we may earn a commission at no cost to you. Learn more.
Product Requirements:
Device:
HP 2200 series iPAQ
If you're looking for an attractive and sturdy case for your HP2200 series
iPAQ, you'll be interested to learn about the Handit Platinum case from
Krusell. The Platinum is a classy looking
Napa leather case that is available in black, brown and chestnut colors.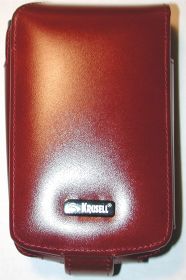 The Platinum has been constructed in the familiar slipper style. It differs
from similar cases in that it has a special connector on the back side. Known as
the  Multidapt connector, it allows you to connect a wide variety of belt
clips and mounting hardware. Included are two separate belt clips. One of the
belt clips is a beefier spring clip that stays on your belt, while a Multidapt
post snaps into the back of the case. The other belt clip is a pinch type, that
mounts directly onto the Multidapt connector.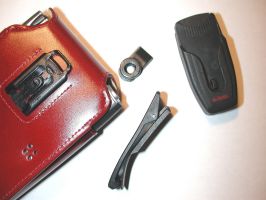 Some other differences that are important to note with this case, are the
fact that it has a noticeably stiffened cover and back. It also has quite a bit
of storage for credit cards and memory cards. There are 3 card slots, and
2 SD card slots.

This case holds the iPAQ securely without adding too much bulk. If you do
load down the card slots, you still have the ability to snap the cover closed
as there are two snaps on the back of the case.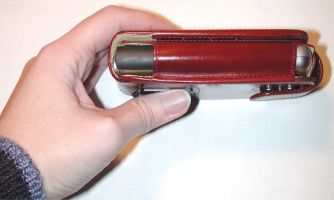 The Krusell case allows for great play through usage. There is adequate
access
to all features except syncing / charging while in the cradle. This case looks
nice and is made extremely well. Since it is similar to so many other cases on
the market, the addition of the Multidapt connector really helps to set it
apart. If you have a penchant for belt clip cases and would like the ability to
connect all kinds of clips to your PDA, be sure to check out this case.
Price: Varies. Find Krusell cases

here.
Pros:
Play through
Multidapt connector
Cons:
Can't sync/charge with cradle